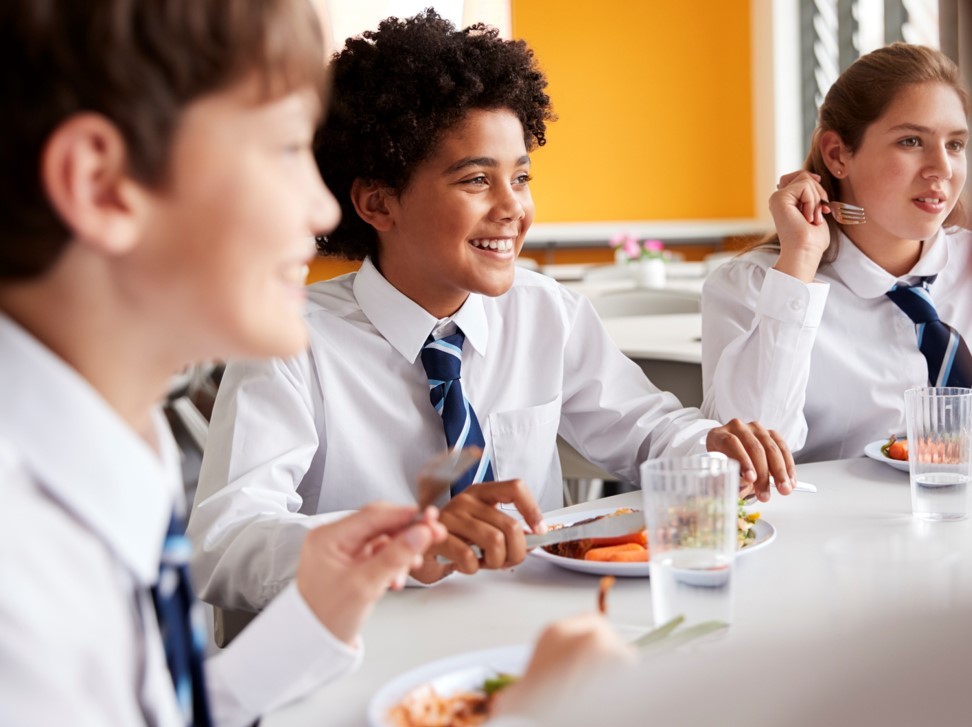 Taking cash out of schools
26-03-2020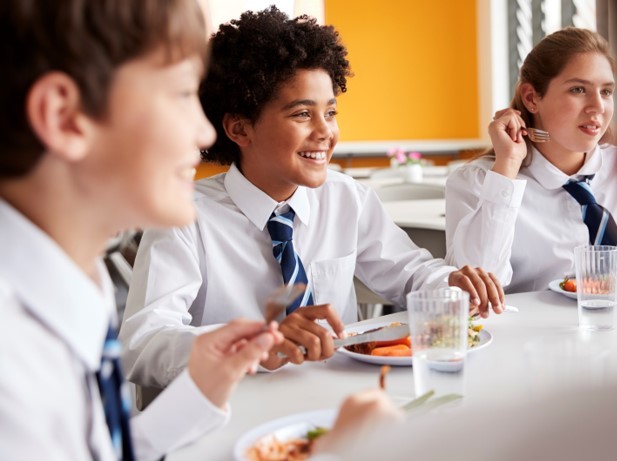 With automated payment methods and debit cards replacing traditional cash payments, it is becoming more common within businesses industries, and now, most recently, schools are switching to cashless. Figures from the Payments Council published on Education Business reveal that cashless payments overtook traditional cash payments in 2014 for the first time.
What are the benefits to schools going cashless?
There are many benefits of switching to cashless systems, one of which affects a school's budget and resources. Offering parents the ability to review their expenses and top-up their child's online account is a great way to boost a school's income and spending per pupil.
Although small payments such as those regularly made by parents for school meals, uniforms and educational trips contribute considerably to the overall school income, they can also create a market deficit when they go unpaid. 'Dinner money debt' is now a serious concern for schools, with one council in Wales recently revealing a debt of over £130,000 aggregated over five years. A cashless system diminishes the potential for unpaid fees.
Furthermore, taking cash out of schools benefits budgets by saving the hefty cost of the physical collection of money to deposit at a bank. Ami's cashless software generates daily, weekly or monthly reports with ease, providing access to information on meals consumed, overdue accounts and food wastage, all of which contribute to lowering costs and reduced administration time.
As for the benefit of a school's resources, cashless catering systems free up a considerable amount of time for the administration staff. Taking cash out of schools can cut down the tiresome task of physically collecting and chasing cash payments from pupils and parents via mail and telephone.
Software such as AMI's Infinity and Transact frees up these essential resources for use in other ways. Administration staff can easily monitor payments, view historical purchases, and make audit trailing a lot more efficient. Using cashless software, schools in the UK have saved on average two and a half days of administration time a month.
How do cashless schools benefit parents and students?
Taking cash out of the school system is not only time saving, but it gives parents the peace of mind that pupils spend money in the way as intended with online payments. Pre-paid school meals mean parents know that children use lunch money for healthy, nutritious meals.
Additionally, parents no longer need to send cash or cheques for circumstances such as school trips or extra-curricular activities. Ninety per cent of parents stated that they preferred to pay online, according to a survey from LACA.
Ami's cashless catering solutions also increase parent convenience and control. They are accessible from any location with an internet connection, optimising parents' increasing access to computers and hand-held devices. Almost one in 10 public school pupils are from overseas, so this level of access is beneficial for those families.
What are the benefits of removing physical cash from schools?
Removing physical cash from schools allows for increased student safety. Adopting a cashless system prevents age-old issues such as bullying, lunch money theft and potential misplacement or loss and eliminates any money safety issues. Students also no longer need to worry about forgetting to take cash to school and missing out on meals, as they are already pre-ordered and paid.
How can going cashless make a school more efficient?
Ami's cashless catering software is flexible and works around each school's requirements. During lunchtimes, for example, cashless software systems provide significant time-saving benefits such as reducing queues. Schools can cut down lengthy waiting times for their students and staff through quick and straightforward identification methods such as PINs, pre-order kiosks and more.
Pre-ordering meals in advance greatly minimise food wastage. Ami's software allows school meal service providers to know exactly how many portions of each meal option to prepare that day, eliminating over-catering and ensuring children receive the meal that they want.
What benefits does a cashless system have on a social level?
Cashless catering software removes any potential discrimination of students by providing 'Free School Meals' (FSM) anonymity. A recent LACA survey revealed that 4.9 per cent of pupils entitled to a free meal do not take up their entitlement. The stigma of FSM is still very much apparent in schools, yet with a cashless system, all students have the same method of payment option, regardless of their circumstances.
Cashless systems have also proven to promote healthy eating, encouraging pupils to eat the nutritious meals provided, which is exceedingly essential when tackling the childhood obesity crisis and leading to a better learning environment. Mealtime pre-ordering encourages parent engagement and allows parents to control what their children consume when they are not with them.
Education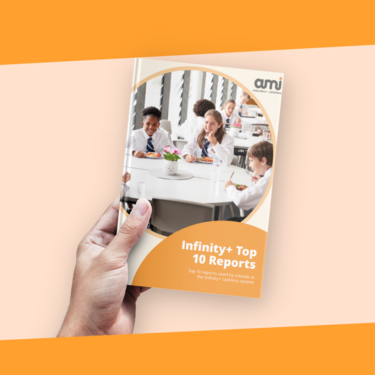 15-08-2022
Popular reports downloaded from ami Education's Infinity+ cashless system.
Catering reports offer valuable insights for schools. From using food ordering reports to improving the decision-making process when planning menus to free school meal usage insights, utilising this type of information plays a significant role in helping schools to improve processes for future investments.
There are many ways reports from cashless software, like Infinity+, can help caterers learn more about the business. Infinity+ offers fully automated reporting, with the ability to download reports into Excel. Infinity+ enables schools to gain insights faster, make informed decisions, and help increase school meal uptake.

By using the Infinity+ cashless catering system, caterers and schools can download reports such as free school meal usage and meal uptake. These reports give caterers the upper hand in knowing important information, like how many school meals to prep for each day, which meals aren't selling well, and more. Understanding essential data like this helps caterers reduce the amount of wasted food, which trickles down to saving money and time spent ordering new stock.

There are ten popular reports from Infinity+ cashless that schools and caterers use to make informed decisions, helping them save time on banking activities and understand sales trends. 

Catering Report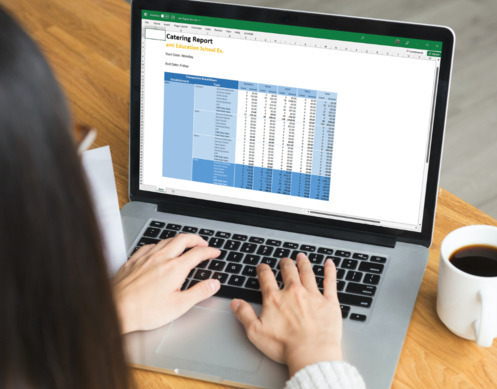 The 'catering report' is the most popular report used by ami Education customers. The report gives the caterers the resources to break down transactions by period, account type, and amount of supplement spent at multi-establishment sites. Caterers can get an in-depth overview of school lunch transactions, helping to predict ordering trends from pupils. An overview of school lunch transactions is vital, as it lowers the chance of food waste and knowing what stock to order for the future.
Sales Mix Report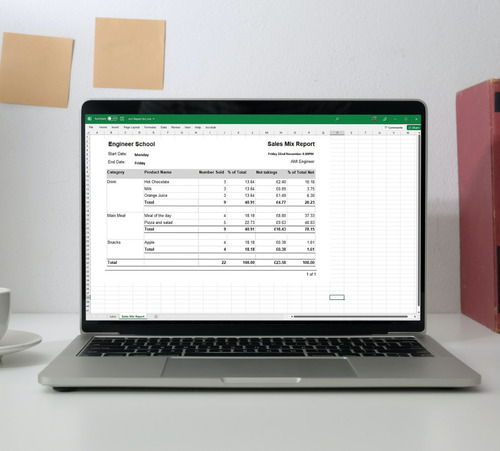 Knowing the number of products sold can significantly increase the understanding of favoured food/drink items. The sales mix report provides caterers and schools with an overview of the number of products sold, split by product categories during a specified date or time frame. Utilising this report can save caterers and schools the manual process of working out sales at the end of the day, week or month, allowing them to compare product sales to previous months.



To see the eight other popular reports used by schools and caterers, download our top 10 Infinity+ Reports guide to learn more!
ami News, Education
11-07-2022
Integrated Chip & Pin is now available for schools! We are delighted to announce that Ami Education customers can directly facilitate fast, automatic card payments effortlessly with our Infinity+ cashless system.
Launching integrated Chip & Pin to the education market
Brand new to the education market, our Chip & Pin feature is fully integrated with our Infinity+ cashless solution, making time-consuming payments and manual reporting a thing of the past.
Schools can now accept all major forms of payment, including debit and credit cards, contactless payments, and Apple Pay and Google Pay. This means schools can expand their catering offering to parents, guardians, and school visitors without being registered in their cashless system.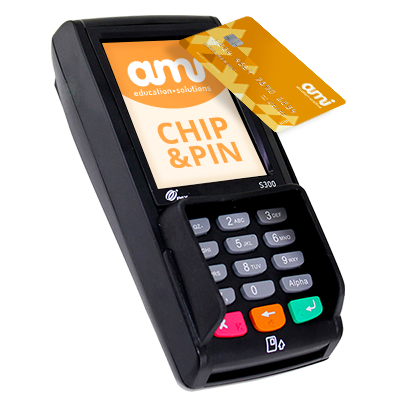 The benefits of integrated card payments for schools
The integrated solution automatically displays transaction amounts on the payment pin entry device (PED) at the PoS for seamlessly quick payments. Furthermore, all card payments are consolidated as part of your cashless takings report, giving schools one true source without the need to manually add up card payments separately at the end of the day.
The key features and benefits of Chip & Pin include:
Fast and secure payments
Remove unnecessary payment barriers to help increase catering uptake
Supports all major card payments and Apple Pay and Google Pay
Reduced human error in payments and reporting
Consolidated cashless reports, with no manual adding up at the end of the day
"Here at Ami Education, we are delighted to announce the release of our integrated Chip & Pin functionality to the education sector. This is a feature that our customers, particularly sixth-form colleges and secondary schools, are excited to integrate with their Infinity+ cashless solution, and I am so pleased to announce that we've done exactly that!
This launch will change the world of cashless catering, and it's all down to how we listen, engage, and deliver to our customer base. Massive applause to everyone involved and a big thank you to our customers."
- Ash Grabowski, Business Development Manager at Ami Education
Impact of integrated Chip & Pin
Here at Ami Education, we help schools deliver a quick and consistent school meal service through our cashless catering technology. This new Chip & Pin integration with our Infinity+ cashless solution allows schools to boost sales with increased uptake of catering at school events and parent evenings and by opening up their catering offering to visitors. There are enormous time and monetary savings in switching to this integrated method, especially for our customers currently utilising 3rd party Chip & Pin payment providers.
Want to book a demonstration with our team?
Book a call today.


Or take a look at our Chip & Pin and Infinity+ solutions here.