Identity Management
There may be many different facilities in your building or site that require User identification & authorisation.
Why have multiple databases to manage when our software can use live data from your MIS to link one Smart ID Card or Fingerprint (or both) to access all? Our identity management software simplifies your processes by having one place to manage card & biometric data within your infrastructure.
Direct sync with MIS
Provision users to other systems, such as; Door Access Control, Library Management, Print/Copy Management, Electronic Lockers MiFare Proximity Smart Cards, Fingerprint Biometrics or username & PIN
Any active user can register their attendance with our e-Registration. Whether for primary school children or flexible sixth formers, we can capture their attendance and register them for am or pm.
Card Printing
Both infinity+ & transact come with card design and card printing modules.
This software enables you to create multiple card designs for different year groups and faculties and bulk print and encode cards simultaneously.
This tool also allows you to manage cards in the system, including activating new cards, deactivating lost cards, and revoking access for leavers, giving you total control over the issuance of id cards.
Having an id card or fingerprint as authentication means we can tie in multiple facilities.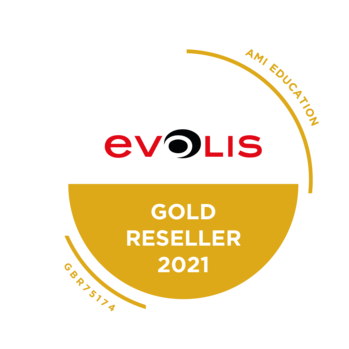 Cashless catering
Our cashless catering solutions can improve the management of cash flow from parents and students into the school, bringing increased revenue and efficiency to the canteen while reducing administration.
Our solution offers complete anonymity for students entitled to free school meals. The potential for schools to go completely cashless removes the need for students to carry any cash in school. Going cashless can also significantly reduce the threat of theft and bullying on school premises.
Reduce the amount of cash to help with safeguarding and staff security
Speeds up break and lunch service and reduces queues
Increases the revenue
Easy to use, touch-screen EPOS tills
Simple to use kiosks for topping up an account(s) with coins and notes
Online payments and meal reporting
Extensive reporting and auditing
Meal pre-ordering
Balance checkers
Cashless vending machines
Explore the benefits of seamless integration, powerful reporting, easy menu management, and fast Chip & Pin payments with our on-demand Infinity+ Cashless webinar!

Account Loader
Our latest cash account loader model is now available and moves away from the traditional and limited revaluation unit.
Key benefits and features:
Slim design but tough enough to withstand a busy education environment
Multiple accounts available to suit
Top-up accounts using industry-standard coin & banknote validation
Displays user balance for multiple accounts
Engineering is now in the software instead of the hardware, making it both easier and cheaper to add new functionality in the future
User authentication via MiFare proximity cards or biometric fingerprint recognition
Top-up third party print accounts - Papercut or Equitrac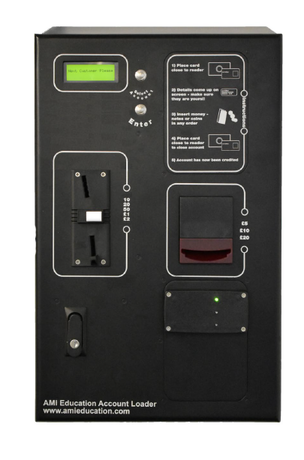 infinity+ is accredited technically by all major MIS systems and provides cashless retail and payment, identity management, registration and the broadest range of user provisioning software to schools and colleges across the UK and internationally.
In addition to all the benefits of cashless catering, infinity+ can fully integrate other systems from around the school to allow the one card or fingerprint to operate all.
This fully automated process reduces your workload in a dynamic environment.

Primary - Meal Ordering and Registration
transact meal ordering and registration is a fully web-based SaaS solution designed for primary schools, SEN and Free Schools.
Our transact Primary meal ordering and registration product provides a fun and interactive solution for pupils to pre-order their lunchtime meal selection during the morning registration process. The pupils can select their meals via a PC or interactive whiteboard in the classroom.
Once a choice is made, the system automatically marks them as present in the class. The registration mark is dynamically written back into the school's MIS system, thus reducing the time taken to complete the school registration & absence process.
This solution can be purchased separately as a meal order module, registration module or both together.
transact Primary links directly with your MIS to pull in data, including name, photo & dietary requirements.
For meal orders, funds are added via online payments, manual credit or automatically as FSM for KS1 & other eligible children where the school uses Tucasi or sQuid online payments, parents can make meal choices in advance for their children.
For attendance, the system sends registration marks back to SIMS, CMIS, Progresso or Bromcom.
Get In Touch
If you are interested in any of the products detailed above, don't delay get in touch.