Why do schools need queue management?
18-06-2020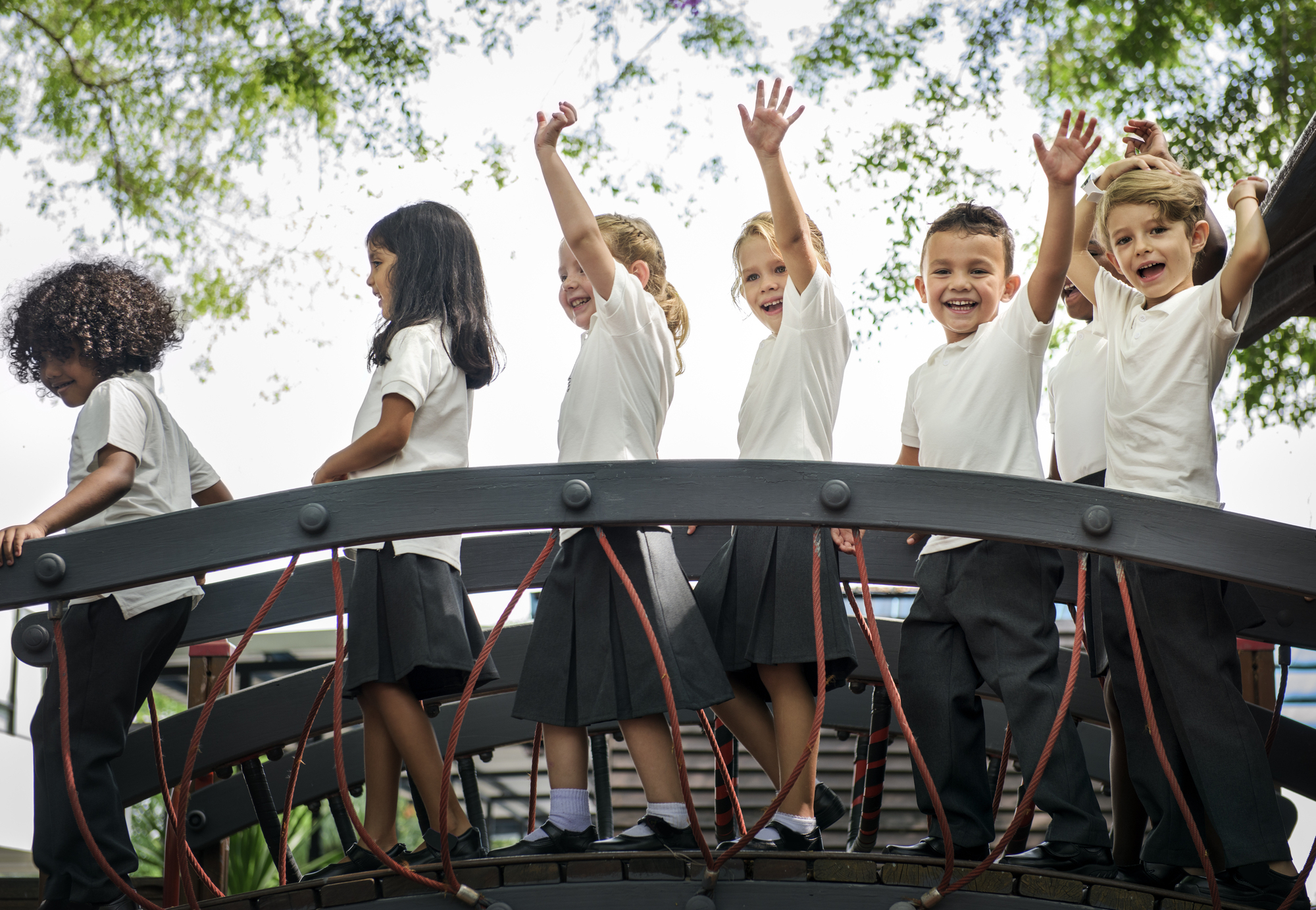 Transforming the lunchtime experience post-lockdown
One thing that is seemingly unavoidable in day to day life is queuing. Be it at the supermarket, post office or dry cleaners, waiting lines happen everywhere, anywhere and to anyone. Yet one place in which queues are in surplus and yet hugely unacknowledged or addressed is in schools. Despite sometimes being as disastrous as in retail, queuing in schools is rarely discussed.
The first contact with queuing in schools happens as students are trying to enrol and stretch their time in education to queue for mealtimes, school trips, registration and more. The biggest offender by far is the day to day slog of mealtime queuing in schools. Long waiting times matched with only a short period in which to eat makes lunchtime queuing something that needs to be addressed and improved for the benefit of staff and pupils.
The age-old custom of waiting in line wastes the average person up to two years of their life, according to a study by Casumo, and although saying goes 'time is money,' time is also time, something which students can't afford to waste. A student's priority is to study, and with a solid queue management system in place that follows strict social distancing rules, pupils can use the time saved for more essential school matters.
What are the results of poor queue management in schools?
A secondary school in London found this out the hard way, as its pupils were shunning food in a school canteen and instead were favouring the option to leave school grounds and purchase their lunches rather than queue for the school meals provided. This kind of 'out-of-gate' spending can mean students are consuming unhealthy foods for lunch, which the school cannot fully control. Unhealthy lunches are one of the main contributors to childhood obesity and poor nutrition in children.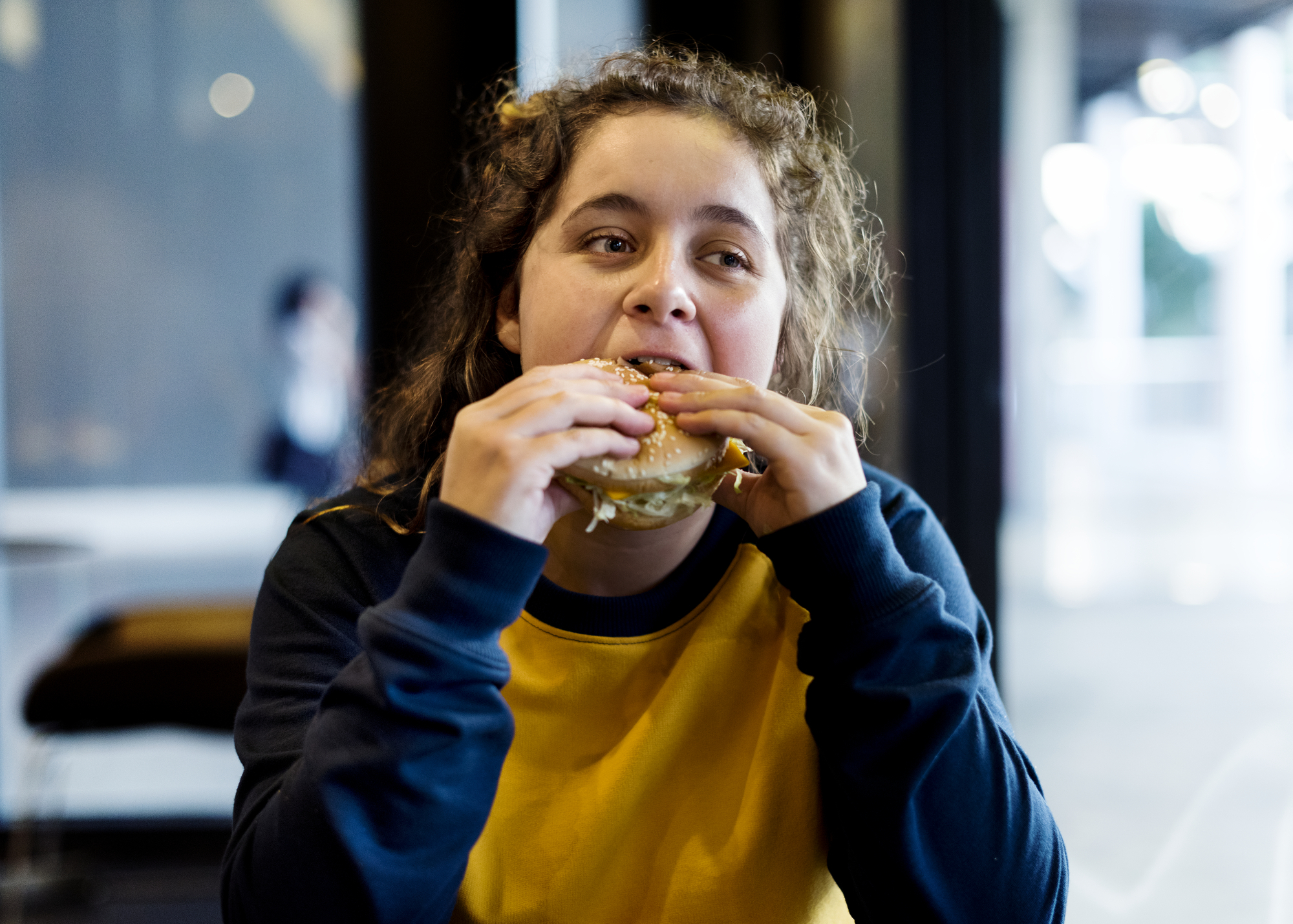 Lengthy waiting times for lunch isn't an issue confined to smaller state schools either and arguably, somewhat worse than the out-of-gate junk food purchasing seen in London. In Neath, South Wales, pupils of a £40m Baglan Bay High School have waited throughout the entire lunch break and had to go back to class on an empty stomach.
What are the solutions for better queue management in schools?
Introducing cashless catering software such as AMI's Transact meal ordering and registration for primary schools is revolutionary in cutting school lunch wait times. Allowing pupils to pre-order their lunch choices via an interactive whiteboard or the teacher's PC enables younger pupils to select their food in a fun and interactive way.
After placing the order, the pupil's lunch choice is sent to the kitchen to be prepared for when they arrive at the dining hall, reducing the need to queue whilst pupils make their lunch choices.
Other solutions to reduce school queues include AMI's ID management system and contactless cards, enabling schools to reduce contact at lunch whilst ensuring pupils abide by new social distancing measures. This software offers real-time database sync from the MIS system, meaning there is no chance of mistakenly missing students, with all applications managed through one central database.
ID management software, including AMI's Identity Management solution, identifies students through their contactless cards to make payments, gain access to areas, reset passwords and much more, saving vast amounts of time and resources during the mealtime rush. Queue management software leads to more efficient waiting times, organisation, and simplified identity management.
By using a cashless catering system and ID management software, schools can generate reports to show what food has been ordered and keep track of food wastage at the click of a button. This functionality gives schools control over the content of their pupil's meals, benefits their budgets (by avoiding unnecessary spending) and allows them to be environmentally sensitive by not contributing to food wastage.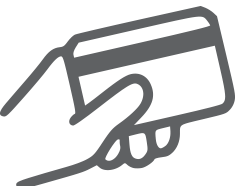 Whilst a more efficient waiting area layout partially solves queuing controversy in schools, which will improve as more schools place ordering and collection points around the school, the core problem lies in queue management. The solution, therefore, is to invest in a queue management system for schools.
It is not enough to say that schools need queue management to ensure their students eat correctly and on time. When social distancing and minimal contact are key, cashless software is crucial to protect pupils and reduce the risk of germs spreading as lockdown measures ease, and pupils return to school.
Visit here to learn more about AMI's full range of cashless catering and Identity Management solutions.
ami News

19-05-2022
Since we first joined LinkedIn a few years ago, we have been utilising the social network to keep our followers up to date with our education solutions, Transact and Infinity+. We have been sharing the latest industry news and gaining an insight into our follower's opinions on specific subjects. LinkedIn has been our go-to tool to introduce the world to our innovative education solutions.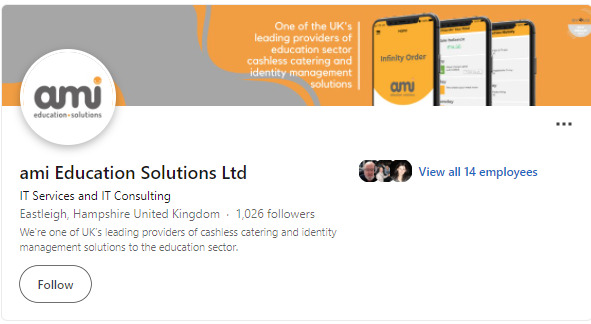 We want to take this opportunity to thank everyone who has followed our LinkedIn account, supporting us through liking, sharing and commenting on our content. We can't wait to continue growing our online presence and reach more industry professionals than ever before in the coming years. 
Why do professionals use LinkedIn?
LinkedIn is a powerful social platform and one of the largest global online networks used to build new industry connections, search for job prospects, learn insights from your favourite businesses and discover new leads via B2B content. LinkedIn's goal is to connect the world's professionals to make them more productive and successful.

The social platform has an estimated audience of over 830 million members in more than 200 countries. LinkedIn has proven worthwhile to thousands of employers and job seekers, with 122 million people receiving an interview through LinkedIn. Unsurprisingly, three people are hired through LinkedIn every minute. 

Many educational professionals worldwide use LinkedIn to network and connect with fellow professionals. However, LinkedIn can do more than just networking. Other features like joining groups such as 'Teacher Leadership Network' can help educational professionals to connect, join in with discussions, learn from other educators, share best practices or even discover new technology like Infinity+ Software.


LinkedIn is known to be vital for discovering leads. B2B marketers have reported that 80% of their social media leads come from LinkedIn, and 40% see LinkedIn as the most effective channel for driving high-quality leads. LinkedIn is a brilliant tool for sharing insider knowledge, personal stories, awareness days, polls and resources with other professionals in the industry.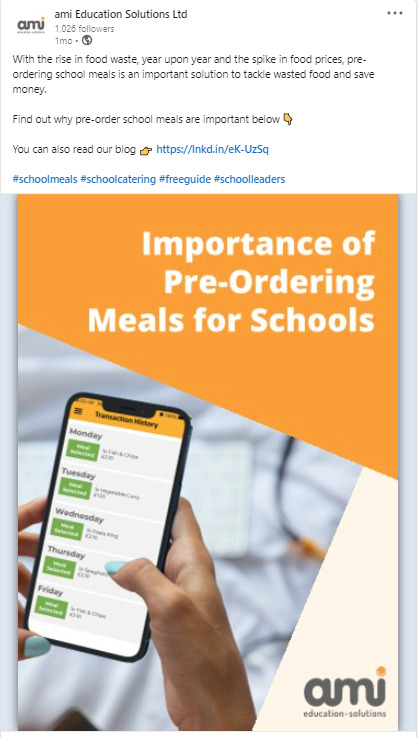 For example, on the ami Education LinkedIn page, we have recently published a free guide on why 'pre-ordering solutions are important for schools'—identifying problems that schools could face, like food waste and how our Infinity+ Order app can solve this. 

Whether you want to get involved with industry awareness days, have access to free guides and knowledge or stay up to date with our exciting development, follow our LinkedIn page to get started! Thank you for your continued support. 
Education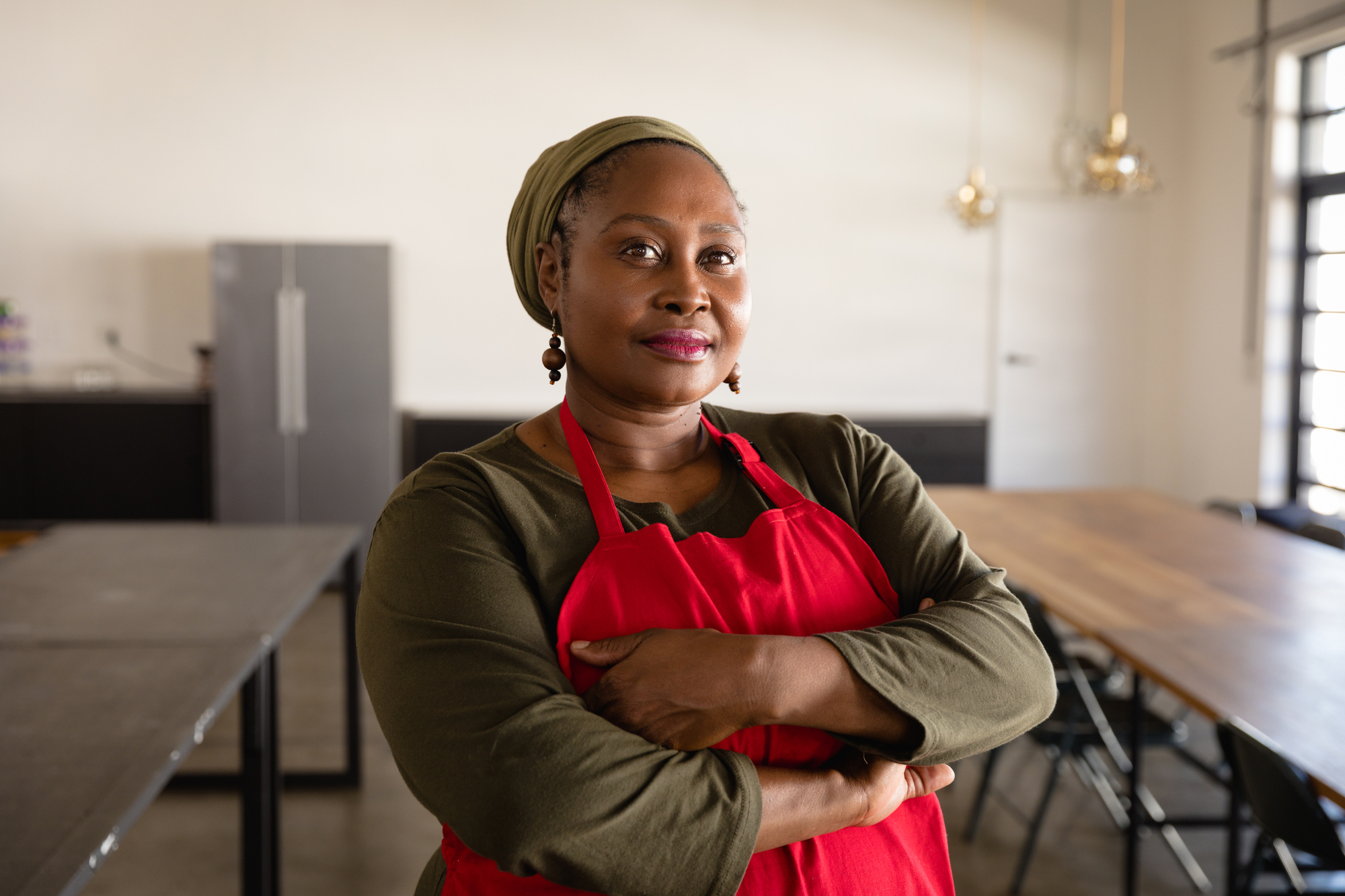 04-10-2021
Over the past two years, the Coronavirus pandemic has caused widespread chaos and disruption across the country, perhaps most notably to children and staff in education.
Since March 2020, UK children have spent months in and out of local and national lockdowns. These disruptions resulted in an unprecedented amount of time missed from the classroom and a nationwide appeal to increase the standards of home food parcels for free school meal kids who missed out on their regular hot and healthy meals usually served from the canteen.
Despite the hardships and challenges that everyone in education catering has faced, it's been brilliant to see how the industry has bounced back since reopening.
Food Parcels and School Responses
In January of this year, one mother took to Twitter to express her shock over the quality of a food parcel she had received. The image shared 15,000 times on social media sparked a considerable discussion across the UK about the quantity and quality of food distributed to children's homes claiming free school meal provision.
In response to the criticism, some schoolteachers and caterers began stepping in to help struggling children and parents from their own pockets, showing the incredible kindness of those working in education.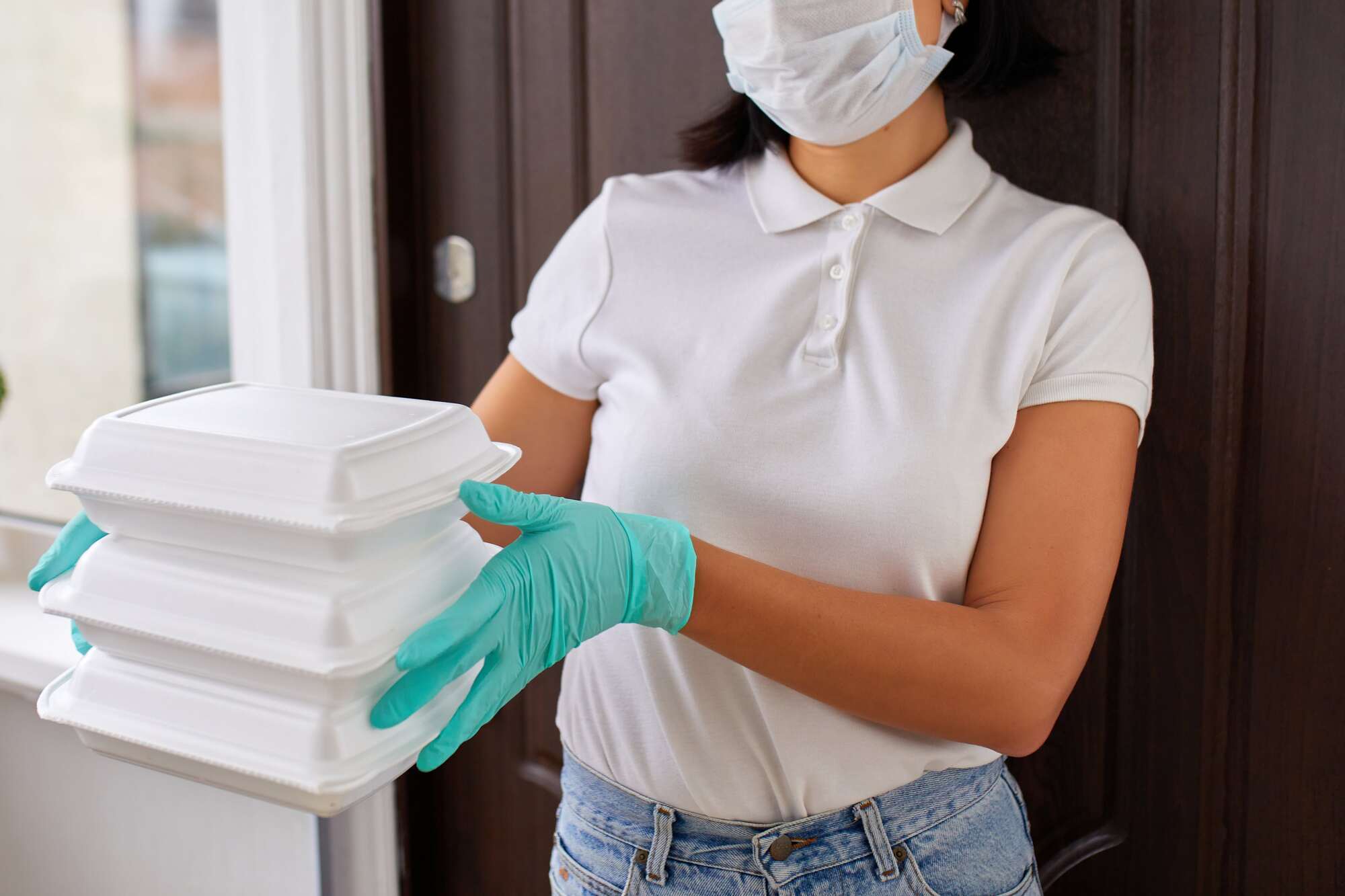 One school staff member, Zane Powels, donated 7,500 meals in total alongside laptops to assist vulnerable children whilst they were learning at home. The hero from Western Primary School in Grimsby was given an MBE for his extraordinary efforts, delivering 138 meals a day to children - walking a total of 550 miles during last year's first lockdown.
Another team of school caterers from Thomas Deacon Education Trust in Peterborough also pulled together to deliver 600 meal parcels over four weeks. Catering Operations Manager for TDET, Michael Dove, said: "It has been an honour to support our local community throughout this pandemic. We understand that food plays an important role in enabling our pupils to achieve their very best. For some children, the meal they would usually have at school would be their only hot meal of the day, and we must continue to provide this for them in the best way we can."
This collective effort of school caterers led to a nationwide review of the school meal packages, prompting change and helping to protect vulnerable children at a time when they needed it most.
Reopening School Kitchens
When schools returned, the standard lunch service had changed completely. New social distancing measures were in place, and more schools started to implement pre-ordering solutions to allow for a safer and simpler grab-and-go system.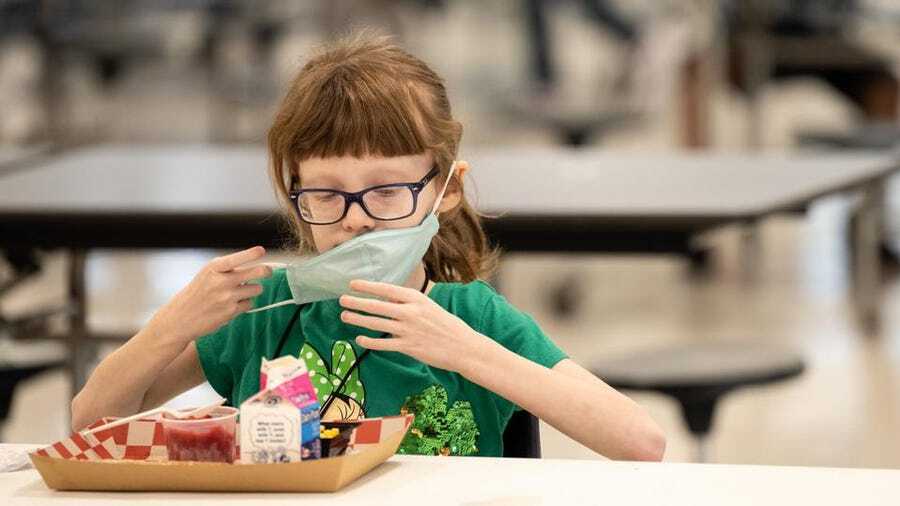 Not only could thousands of vital school caterers return to working at full capacity, but the pause from ordinary operations has allowed the industry to revaluate its approaches towards sustainability and food waste.
A report produced by Footprint Intelligence which focused on conquering challenges in education catering during COVID-19, discovered that 75% of foodservice professionals believed that sustainability had been side-lined because of the pandemic. A further 96% reported that COVID-19 had increased the use of disposables. But there is hope! The same people noted that other solutions are proven to work, including existing crockery and reusable options such as bento boxes and how there was now the momentum to change a broken system.
The report concluded that with the learnings of the pandemic considered, there is no better time than now to begin future-proofing the school lunch service for the benefit of the planet. Whether it be through trailing a plant-based menu, implementing pre-ordering solutions, or pushing for policy changes, the resilience from the education catering industry throughout these challenging times has meant that it now can bounce back better than ever before.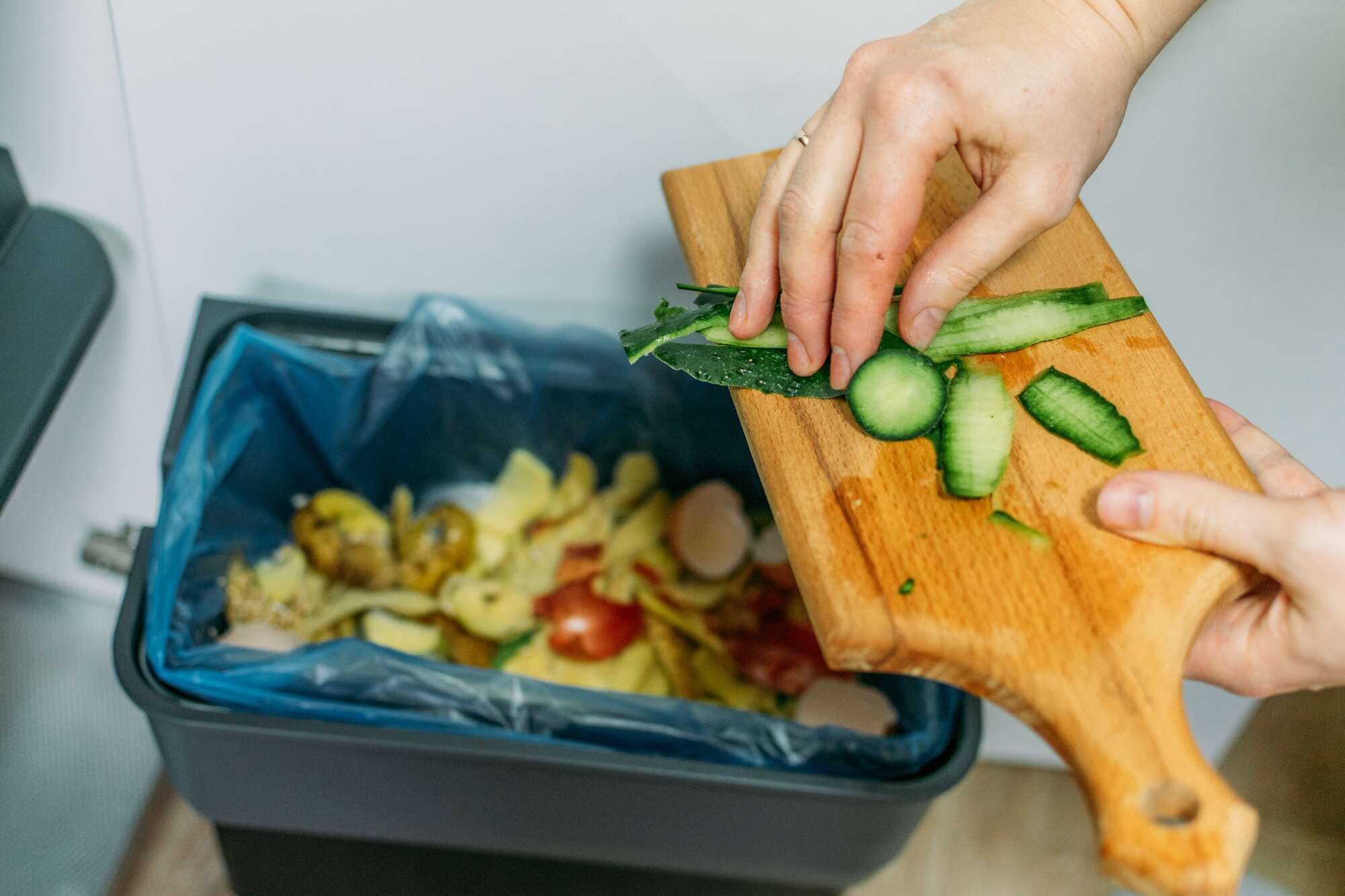 Celebrating the education catering industry
Finally, it's been a challenging year, so celebrating the work of the industry is paramount. With awards such as The LACA Awards For Excellence and the Public Sector Catering Awards on the calendar, these events will allow us to celebrate the unsung heroes of the pandemic and push the industry to even greater heights as it bounces back to its former glory.
We can't wait to see what happens next.
Get started
To learn more about pre-ordering solutions for your school, get in touch to arrange a free demonstration of Infinity+ Order.