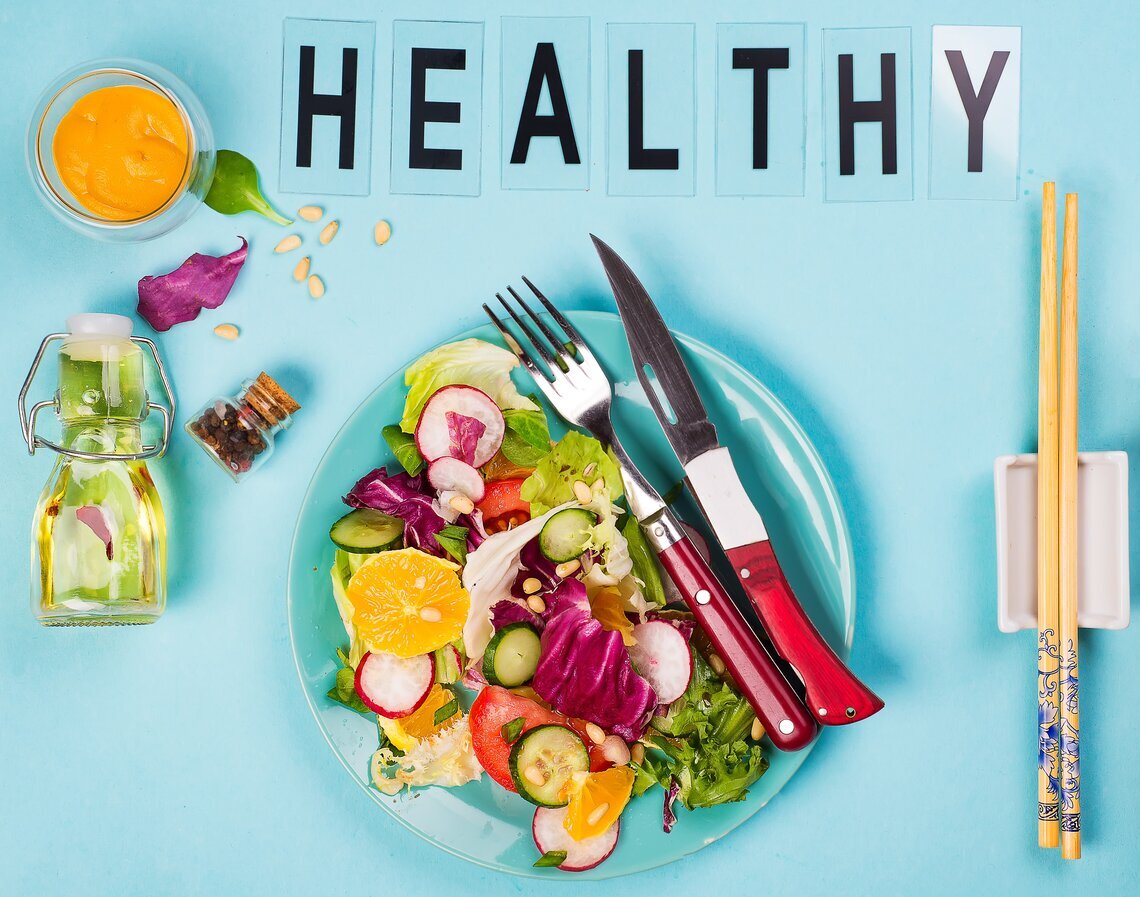 Healthy Eating Week: Why Nutrition Must Be a Priority in Schools After Lockdown
28-09-2020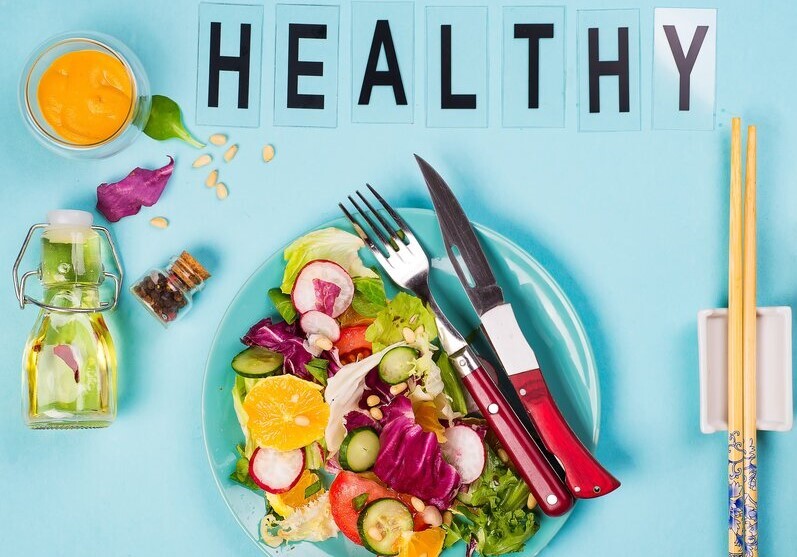 Over the past few weeks, education news outlets have been dominated by stories of how schools have managed to safely reopen to all pupils, and how the majority of these pupils have been desperately eager to return to school, excited at the prospect of returning to a normal learning routine.
Whilst classroom learning is a key aspect of this routine, it's important to take into consideration the effect of a positive lunchtime experience on a student's ability to learn. As today marks the start of the British Nutrition Foundation's Healthy Eating Week, we're looking at why nutrition must be a key priority for schools as the start of a new style of learning begins.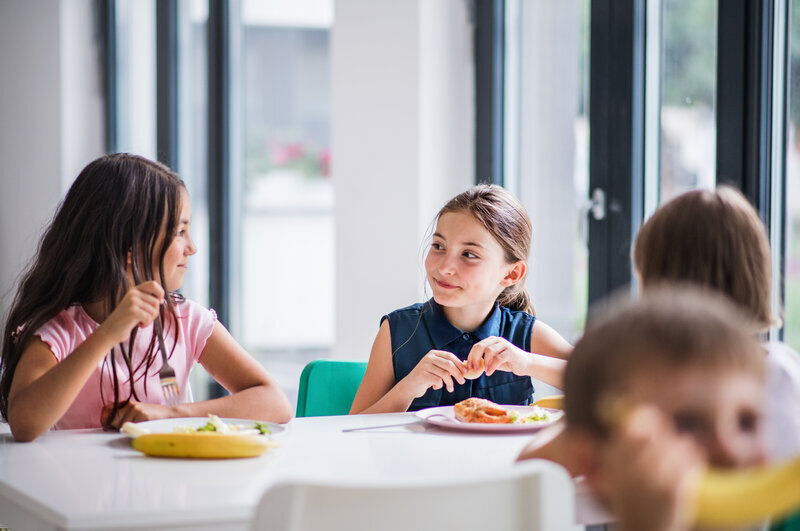 Importance of school meals during lockdown
When schools closed in March, this brought a period of unrest and disruption to the routine of many, especially to younger children who were still getting used to the normal school routine and the benefits that it brought. Whilst many have adapted, the issue of providing pupils, especially those eligible for free school meals and whose parents/guardians were made redundant, with a regular supply of nutritious meals was crucial for education professionals and highlighted the amazing work being done within the sector.
One example of this was the tireless effort put in by headteacher Zane Powles to hand-deliver 7,500 free school meals to his students in Grimsby. Another prominent case of the fight to provide children with free school meals was by footballer Marcus Rashford, who successfully called for the government to reverse a decision not to provide free school meal vouchers during the summer.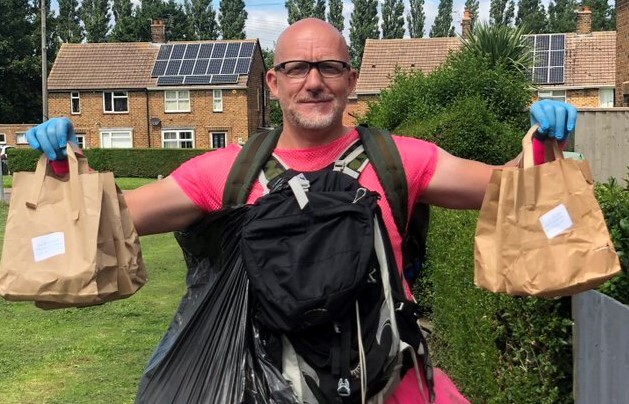 The admirable effort by those to help struggling families during lockdown only goes to show the importance of school meals, and how schools can provide a vital service in keeping pupils well-fed with delicious and nutritious meals. The crisis of child food poverty is only growing, with up to 1.5 million more children in England eligible for free school meals, according to the National Food Strategy. Therefore, the need to provide pupils with nutritious food during lunchtime is only heightened when many pupils rely on this meal as their main meal of the day, especially after months during which some pupils may have experienced very limited access to healthy food. Whilst many factors that affect a child's ability to learn, providing them with a healthy lunch after months of uncertainty will be crucial in the effort to make up for time lost in the classroom.
Government regulations
Government regulations state that food served in schools and academies in England must meet standards that require the provision of good-quality meat, poultry or oily fish, fruit and vegetables, bread and other cereals and potatoes. Drinks with added sugar, as well as crisps, chocolate or sweets are banned in school meals and vending machines, as well as a limit of no more than 2 portions of deep-fried, battered, or breaded food a week. These regulations ensure that all the vital food groups are covered, providing pupils with healthy food that will keep their energy levels up and equip them with the tools to learn.
The new school lunchtime experience
Since schools reopened, the lunchtime experience differs by each school, with some schools operating on a 'packed lunch' only basis, whether that's provided by the school or parents, other schools opting for pupils to each their lunch in the classroom, and other schools offering pre-order services from the canteen, ensuring pupils can still safely access hot school meals.
Pre-order software, including AMI's Transact offering, allows pupils to pre-order their lunches ahead of time, reducing the need for queueing in the dining hall and therefore ensuring social distancing measures are abided by, which is becoming increasingly popular amongst schools across the UK and is looking to be a vital drive in keeping children well-fed at lunchtime during the new age of social distancing rules in schools.
Value of hot school meals
Vital government regulations over the content of school meals mean that every pupil eating a hot school meal, including those eligible for free school meals, has access to at least one nutritionally adequate meal during the day. Packed lunches, on the other hand, aren't required to abide by these regulations, with research finding that only 2% of packed lunches meet school food standards (Evans et al, 2020).
Some may argue that packed lunches can be as nutritionally balanced as school meals, and whilst this is true in some cases, due to the lack of regulations over the content of lunchboxes, focusing on hot school meals is the easiest and most effective way of ensuring all the necessary dietary requirements are met for all children, as well as being a safer option for pupils suffering from food allergies.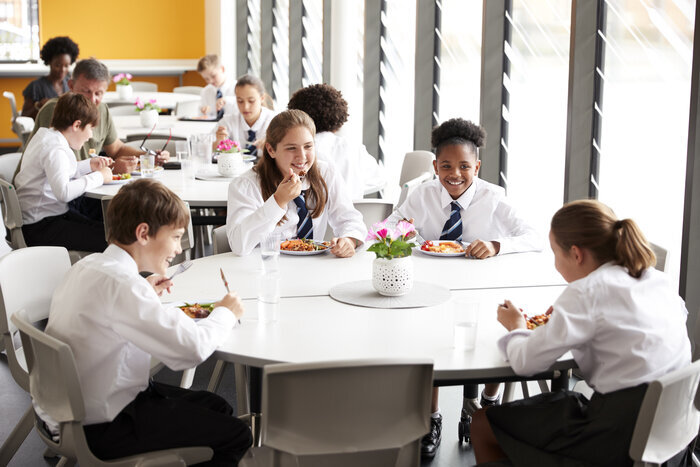 "Serving a hot nutritious daily meal to pupils would mean that parents, schools, and their caterers would have more faith knowing that children are getting the food that they need. For many vulnerable children, their hot school meal is the only meal they have in the day. A simpler (and healthier) food offer would go a long way to ensure pupils are eating food which meets the mandated school meal standards rather than being lured away by the daily temptation of their favourite food. " Jeanette Orrey, co-founder of Food for Life.
Therefore, as we mark the beginning of Healthy Eating Week, ensuring hot school meals are on the menu during school lunchtimes will be a key driver in the fight for ensuring each child, regardless of their circumstances, are provided with consistent, good quality food as they settle back into their new school routine. And judging by the increase in schools switching to cashless payments and a 'grab and go' style of lunch service, pre-ordering software will be the future of the Covid-19 friendly school lunchtime experience.
To learn more about how you can get involved in BNF Healthy Eating Week, visit: https://bit.ly/366CYBh
Education

18-01-2021
With the newly renewed prevalence of the food wastage issue, it is becoming more apparent than ever that the education sector needs to do its part to reduce the impact of their catering systems on the planet around us and to promote sustainability in schools.
In a report published by Wrap.Org, it was discovered that food wastage was created across both primary and secondary as a result of a multitude of issues including:
The absence of ordering systems leading to kitchens over-catering for an unknown number of students
Students at the end of the queue not being able to receive their food of choice, causing them to be served a meal they did not like and later wasting it
Pupils not knowing what meal options were available to them
Lack of flexibility and control over food combinations or menus
However, with the help of pre-ordering technology - which has seen an increase in demand in recent years - schools can crack down on food wastage and make massive savings on their budgets with a tailored and streamlined pre-order system for pupils.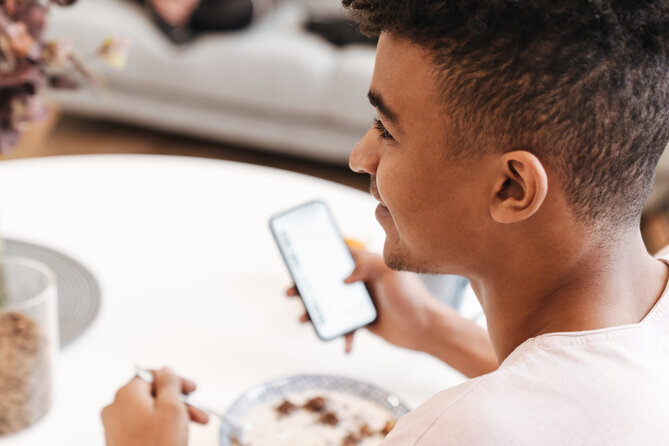 Prioritise Sustainability
Sustainability is now a vital factor in the fight for the future of our planet and with food wastage accounting for almost a quarter of all man-made greenhouse gases, reducing the number of meals that end up in landfill is of vital importance. In fact, in an article published by Greener Kirkcaldy, it was said that "if food wastage was a country, it would be ranked third after the US and China in terms of greenhouse gas production." With a pre-order app, school catering teams can know ahead of time which quantity of each meal option to produce before anyone ever steps foot into a queue - creating an immediate reduction in overall food wastage in schools.
We recently discussed on our blog how the wastage of meals is costing schools over £250 million each year, meaning there is more reason than ever to implement pre-ordering into your education environment.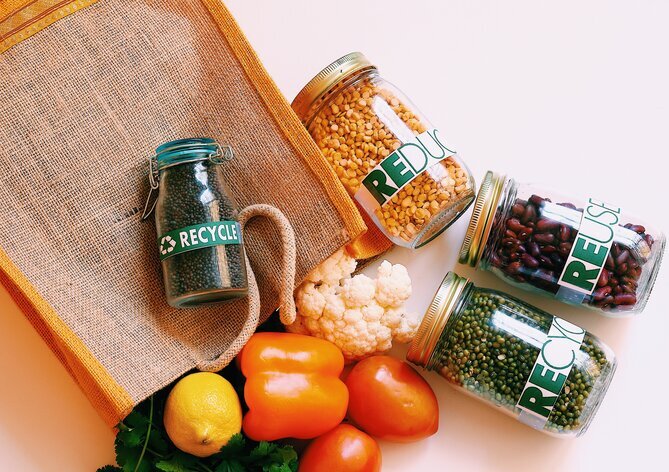 How does pre-ordering reduce the wastage of food?
Pupils can order exactly what they want ahead of lunchtime meaning a faster queuing system as the food is already prepared, over-catering is eliminated and there is reduced contact with other students, which has taken on renewed importance amidst the COVID-19 pandemic. Pre-order apps are also highly customisable meaning that every aspect of a meal can be altered or removed to suit the student's personal preferences. This takes away unwanted ingredients that would otherwise be wasted, not to mention the benefits of data trend predictions that can prevent the ordering of unnecessary stock and advanced preparation.
Does pre-ordering sound like something that could benefit your school? Introduce pre-order technology as a seamless addition to your cashless catering system.
Learn more > https://www.amieducation.com/products-and-solutions
ami news

16-12-2020
As 2020 draws to a close, the ami team is taking a moment to reflect on the past twelve months and look back on some of the great things we've achieved this year, which we couldn't have done without your help.
This year, we've focused on providing useful advice for our customers on safely reopening schools and have been creating exciting new developments to help schools around the world provide pupils with a safe, socially distanced lunchtime. We can't wait to share more information with you in the new year.
New product in development
Over the past year, the AMI team has been working on an exciting new development for secondary schools around the world, offering pupils a contactless lunch experience. Stay tuned for the announcement very soon. Be the first to know >

One-to-one training
To help you brush up on your knowledge of cashless catering, we ran FREE one-to-one meetings, training and demonstrations with our Operations Manager, Tony Reeves.
We've published 11 blogs
We launched our education blog back in April this year. Throughout 2020, we've been sharing content on a variety of topics, from why pre-ordering software is crucial for schools to how schools can prioritise nutrition after lockdown.
Evolis Gold Reseller
We aim to provide our customers with the highest level of service, which is why we're proud to have been recognised as an Evolis Gold Reseller, ensuring we offer the utmost level of support and service to the Evolis community. Learn more >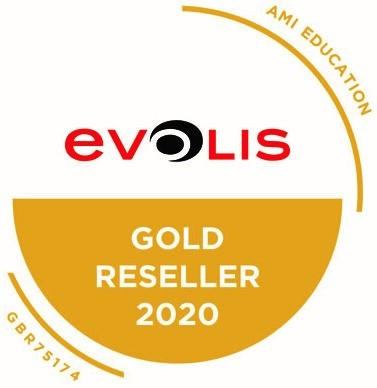 Customer service has been our priority
Providing excellent customer service is at the heart of what we do at ami, which is why in 2020, total time spent on the phone to our customers amounted to 13 days, whilst we ensured that customers waited no longer than 3 minutes to speak to our support team.
As 2020 comes to an end, from the team at ami, we wish you a safe and happy Christmas and look forward to seeing what 2021 brings.