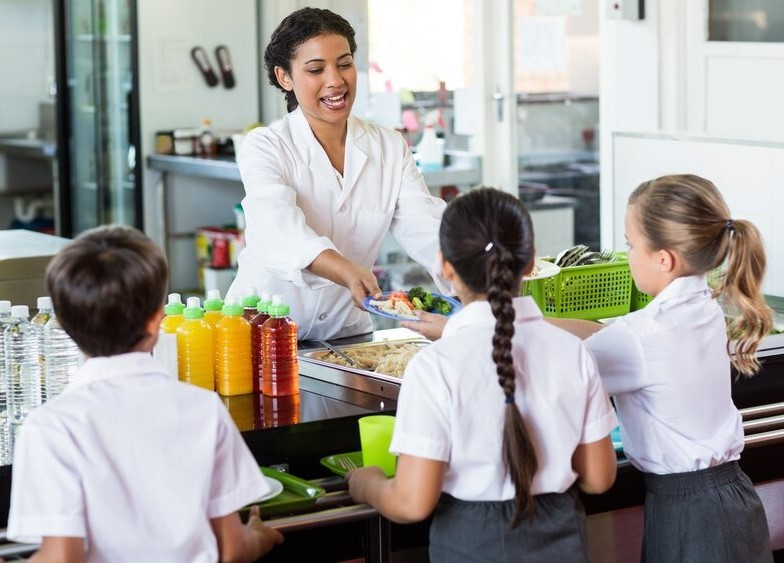 How to Reduce Over-Catering in Schools
25-02-2021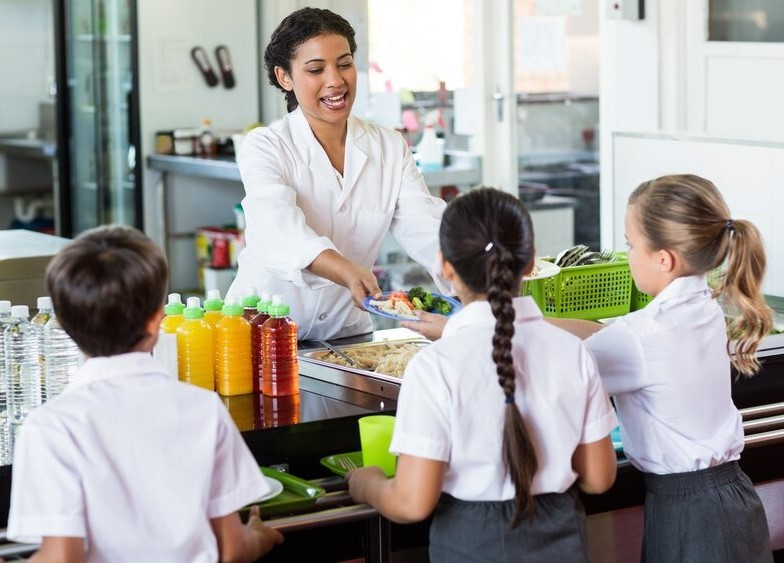 Reducing food wastage and increasing school uptake
Over the last three decades, the UK has seen some of the steepest education cuts, making it increasingly difficult for schools to balance their books, and one of the biggest potentials for loss is mealtime and food ordering.
The introduction of the School Food Plan and universal free school meals means school kitchens are under pressure to provide healthy, nutritious meals within the government set allowance. Therefore, with over-catering having the potential to be the source of profit loss, avoiding producing excess food must be a key consideration for schools.
What are the effects of over-catering in schools?
The biggest issue of over-catering in schools is without doubt wastage, both food and money wastage. Menu choices can have a large impact on the efficiency of the school's catering budget. For example, if the school has too many options on the menu and is over-ordering food, many items may have low take-up. The school is, therefore, likely spending money on food that is ending up in the bin. Streamlining the menu by adopting pre-ordering systems, like ami's Infinity+ cashless software, including the Infinity+ Order pre-order app, can help reduce food waste and save the school money on the cost of supplies.
As pointed out by Birmingham.Gov, catering staff in schools generally have information on the total number of pupils they are cooking for, but, in most school's they have no information about the specific numbers for each meal option. Although they are skilled at estimating how many children will choose each meal, they have no real way of knowing the exact numbers, and this lack of information can result in food wastage.
Automating food orders within schools
With a system that allows pre-ordered school meals, children and parents can choose their preferred meal option each day, allowing catering staff to have an exact idea of the meals needing to be catered for, eliminating the element of waste.
As mentioned by Key Support, without software such as ami's pre-ordering options, waste is one of the biggest things driving high school catering costs. Unlike when cooking at home, schools can't refrigerate and reheat food once cooked. Instead, schools end up throwing away any uneaten cooked food.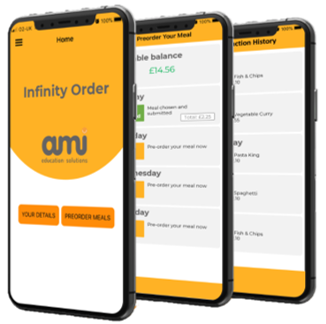 Marcus Orlovsky, a Tedx host on education and real estate, believes that one way to address this problem is by taking a restaurant-inspired approach to catering. This approach means that food is only taken out of the refrigerator when needed, reducing the likelihood that excess cooked food will be thrown away and allowing schools to put those ingredients to use another day.
With the money and resources saved from using a pre-ordered school meal system, the school can invest in better, healthy, locally sourced food and ingredients, meaning better and more nutritious school meals for students and staff.
Furthermore, with ami's cashless software, Free School Meal (FSM) stigma is no longer an issue in schools, as anonymity is maintained through a standardised cashless catering system to pre-order and collect food, allowing FSM pupils to enjoy the same lunchtime experience as their peers. Only the head and the school bursar will know which pupils qualify for free school meals, meaning no roll-call, colour-coding or separate queues.
In an age where food wastage and sustainability in education is more important than ever, schools must be aware of their impact on the environment and look to ways to minimise wastage and consequently increase uptake. With existing pre-ordering software that eliminates unnecessary waste, such as ami's Infinity product, now is the time for schools to adapt to the
technology. Get in touch to learn more.
Education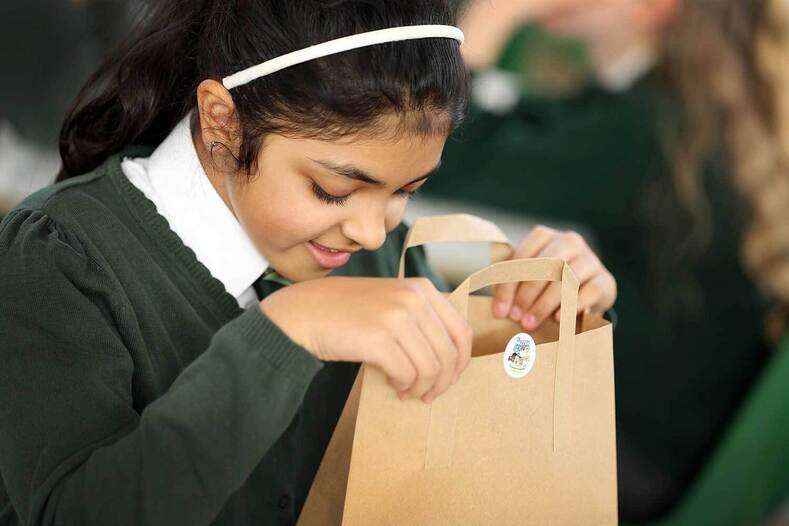 16-04-2021
During the Coronavirus pandemic, innovative technology such as pre-order apps and cashless catering products have come into a league of their own. From improving the flow of traffic within the school dining hall to helping schools to maintain social distancing guidelines by enabling students to use their mobile devices to select their food options anytime, anywhere, pre-order apps such as ami Education's Infinity+ Order have really proved their worth in the past year.
However, with so many more untold benefits, it's clear to say that the peak of school meal pre-ordering is far from over.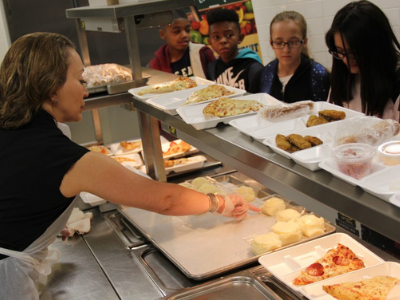 Why do we need pre-ordering after lockdown?
Outside of the context of COVID-19, pre-ordering technology still holds value. According to a recent Footprint Intelligence Report, 41% of foodservice professionals said that pre-ordering systems have reduced food wastage and increased lunchtime efficiencies in schools where they are implemented.
Maintaining a streamlined lunchtime service is also vital for reducing the stress of school caterers who have worked tirelessly to provide students with meals during the pandemic, and when students select their meals ahead of time, it enables catering teams to produce the exact amount of food required. This eradicates the need for over-catering and cuts down on food wastage, which is better for school budgets, catering staff, and the planet.
Cutting down on food wastage isn't the only way pre-ordering is helping schools to reach their sustainability targets. The Infinity+ Order app provides full records of past orders, and the online payment integration means that receipts no longer need to be printed out at POS, saving paper and needless spending on printing.
Moreover, the powerful reporting suite helps predict trends that can help with accurate stock control to save schools money and food from ending up in the cafeteria bin.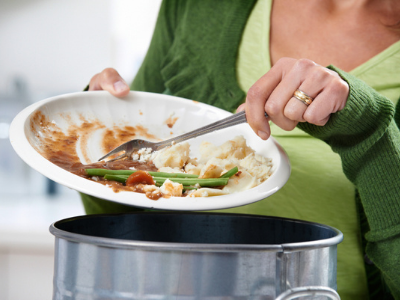 It's not just the environmental factors attracting schools towards the pre-ordering revolution. Cashless catering apps such as Infinity+ Order are widely accessible on mainstream download platforms such as the App Store or Google Play, meaning that any student with a smartphone can gain access to the ease of pre-ordering in just a few clicks.
This ability to order snacks and meals from a personal device also gives students claiming free school meals added anonymity throughout the ordering and collection process, ensuring that FSM students are comfortable in the dining hall.
As schools adapt to the new normal, their primary goal will be to help students who may have fallen behind catch up to where they need to be. Pre-order apps can help with this task by reducing the amount of time spent queuing, meaning that pupils can get back to lunchtime catchup clubs as soon as possible.
Ordering meals in advance also removes hunger-based decisions, which often consist of unhealthy snacks and drinks - encouraging pupils to pick a fully nutritious meal that can power them through the day and improve their concentration in class.
What's not to love? Find out more about implementing pre-ordering into your education environment here to access a world of benefits: https://www.amieducation.com/pre-order-app
Education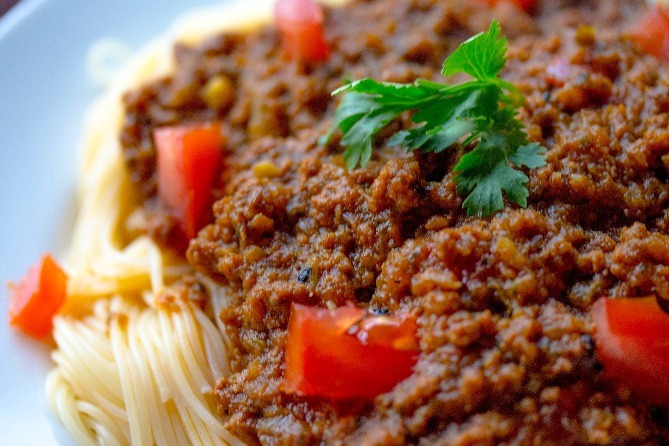 11-03-2021
Today, it's the return of International School Meals Day for its ninth year running. The awareness day aims to highlight the options for affordable and nutritious meals for schools, whilst exploring the links between good food and the mental and physical health of children.
The theme for 2021 is 'Eat for the Health of it,' which gives children, businesses, and communities the opportunity to come together and share their thoughts, knowledge, and opinions regarding school meals. We're looking at the importance of nutritious school meals and the effects on a pupil's ability to learn.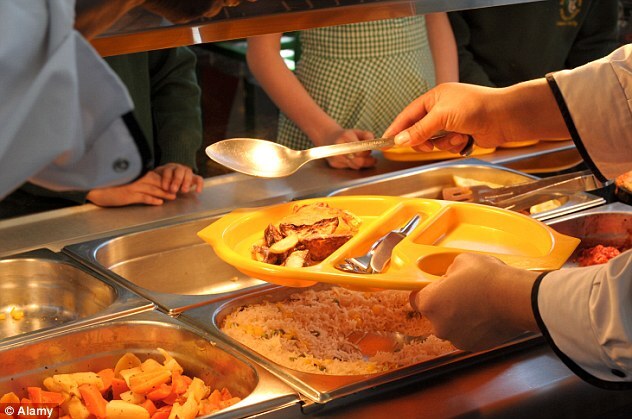 Why are healthy school meals so important?
Not only are schools required by law to serve nutritious school lunches containing high-quality meat, fish, fruit, vegetables, and bread, but they also provide the fuel for a more productive day of learning for students.
Eating a nutritious plate of food at lunchtime is proven to boost the attention span and alertness of pupils in the classroom in comparison to those who consume poor meals in the canteen. According to a study published by The Atlantic in 2018, it was discovered that schools that held a contract with healthier school catering services also performed better in state examinations, further boosting the reasoning for school meals to be at the forefront of industry conversation.
But school meals are not only important for boosting concentration. They are also the main source of nutrition for students during a key period of their development, providing the vital calories they need to maintain their physical wellbeing. Recent conversations - particularly those around food insecurity which is on the rise and had been experienced by 2.3million children between March and August in 2020 alone (End Child Food Poverty) are now more noteworthy than ever and have further elevated the importance of getting a nutritious, hot school meal out to children who otherwise may not receive the food that they need.
Students claiming free school meals are especially vulnerable in this area, so assuring they have access to at least one good meal at school is pivotal to not only their health but to the quality of their education as well.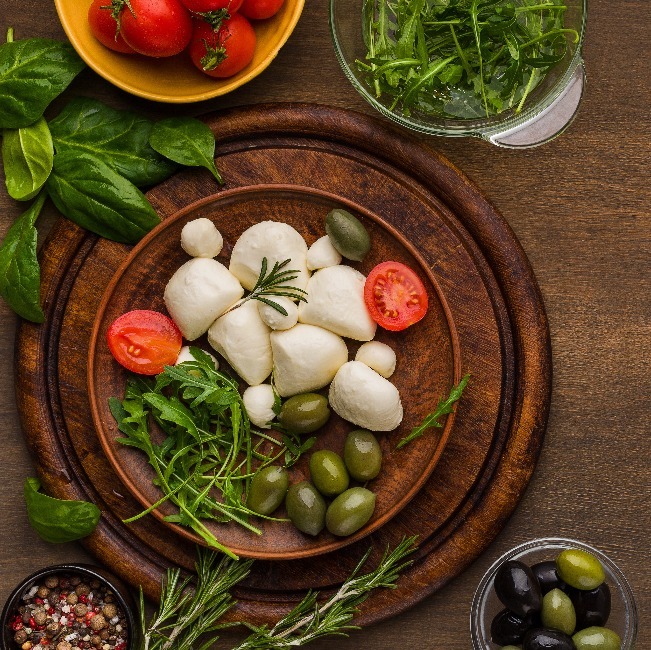 How can I get involved in International School Meals Day 2021?
There are many ways to get involved in the event, but there is also the freedom to take part in any way that best suits you, your organisation or classroom! Here are some suggestions:
Have an International Menu Day, featuring food from around the world
Run food tasting sessions or hold other fun food-related activities
Host cooking activities with an international theme
Hold fundraising activities for charities to support school feeding programmes in developing countries
Incorporate global citizenship, food culture and healthy eating into classroom learning
Run seminars, workshops or events related to food traditions, ceremonies, or celebrations
Research and publish information relating to school foods and the benefits of healthy eating
The most important thing, however, is not to just take a single day to promote the importance of school meals but to continually highlight the impact they have on the lives of young people all year round and implement changes to ensure they continue to make healthy food choices at mealtimes. Pre-ordering software such as AMI's Infinity+ Order App are leading the way in encouraging children to eat healthily by removing hunger-based, spontaneous selections in the lunch queue, among other benefits which you can read about in our blog.
Whichever way you decide to celebrate #InternationalSchoolMealsDay, we hope you have a great time! For more information, please visit the official ISMD website: http://internationalschoolmealsday.com/.