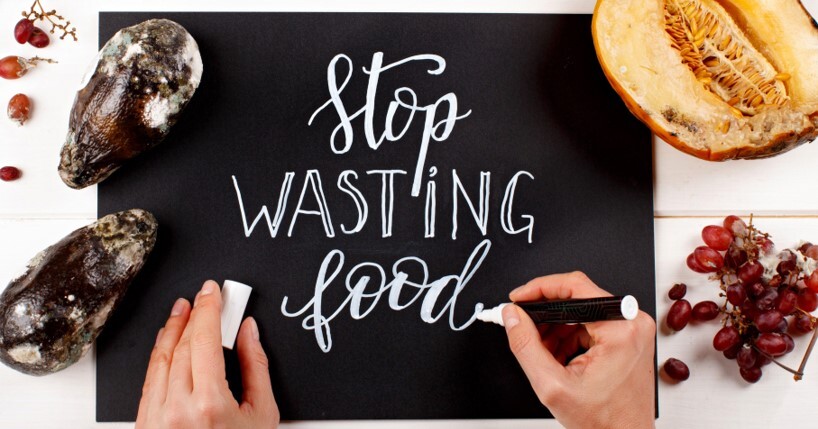 Stop Food Waste Day 2020
29-04-2020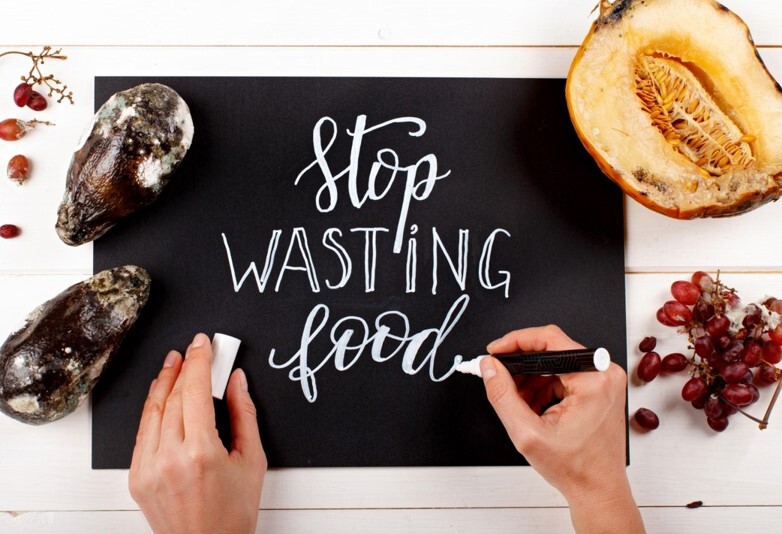 Reducing food wastage in schools
We're all encouraged to adopt eco-friendly habits such as recycling, switching off lights when they're not in use and taking shorter showers, but reducing food wastage could be one of the key actions we can take to minimise our impact to the environment.
On Stop Food Waste Day 2020, we're looking at how schools and pupils can reduce food wastage to help protect the environment and save time and money.
Many adults are aware of the smaller measures they can take to help protect the environment, and whilst these efforts should be encouraged, schools need to instil these habits from an early age and make pupils aware of the impact they can make, especially when it comes to wasting food.
Whilst most schools teach pupils about ways in which we can help save the environment, schools and caterers can put these lessons into practice every lunchtime by taking the appropriate measures to ensure that food wastage is kept to a minimum.
Reduce food wastage with cashless catering software
Switching to cashless catering such as pre-ordering software is one of the most effective ways that schools can minimise their environmental impact and reduce food wastage on a larger scale. AMI's range of pre-ordering software, including Transact, allows pupils of all ages to pre-order their school lunches, sending orders to the kitchen ahead of time to allow catering staff to prepare meals in advance. By informing staff of meal choices in advance, schools can avoid producing too much food and can focus on only preparing what is necessary.
On a primary school level, Transact provides a fun and interactive solution for pupils to pre-order their meal selection during the morning registration process. Pupils can make their selection at a teacher's PC or interactive whiteboard, sending orders to the kitchen in advance. By giving younger pupils the option to choose their food in a fun and interactive way, pupils are encouraged to take interest and become excited about their food choices, making them more likely to eat all of their lunch and reducing the risk of food being left on the plate.
Pre-ordering school meals also helps reduce food waste by minimising queuing times, allowing pupils to choose their favourite lunch options in advance, ensuring they have access to the food they enjoy, whilst reducing queuing times and giving students adequate time to enjoy their lunch. By improving the dining experience and making lunchtime enjoyable for all pupils, food wastage can be reduced and save schools time and money.
Where food is being wasted in schools
Waste management experts WRAP found that in both primary and secondary schools, the kitchen and canteen areas produced the majority of the total food waste, representing food that is prepared in the kitchen and served, but not eaten in the canteen. In primary schools, the total produced in these two areas was 72%, with an equal split between the kitchen (36%) and canteen (36%). This can be reduced with the implementation of cashless catering software, benefitting staff and pupils.
The organisers of Stop Food Waste Day are encouraging everyone to take the pledge to reduce their food wastage and urge others to do the same. They have found that 33% of all food produced globally is lost or wasted every year, whilst 25% of the global food wasted could feed 795 million undernourished people in the world.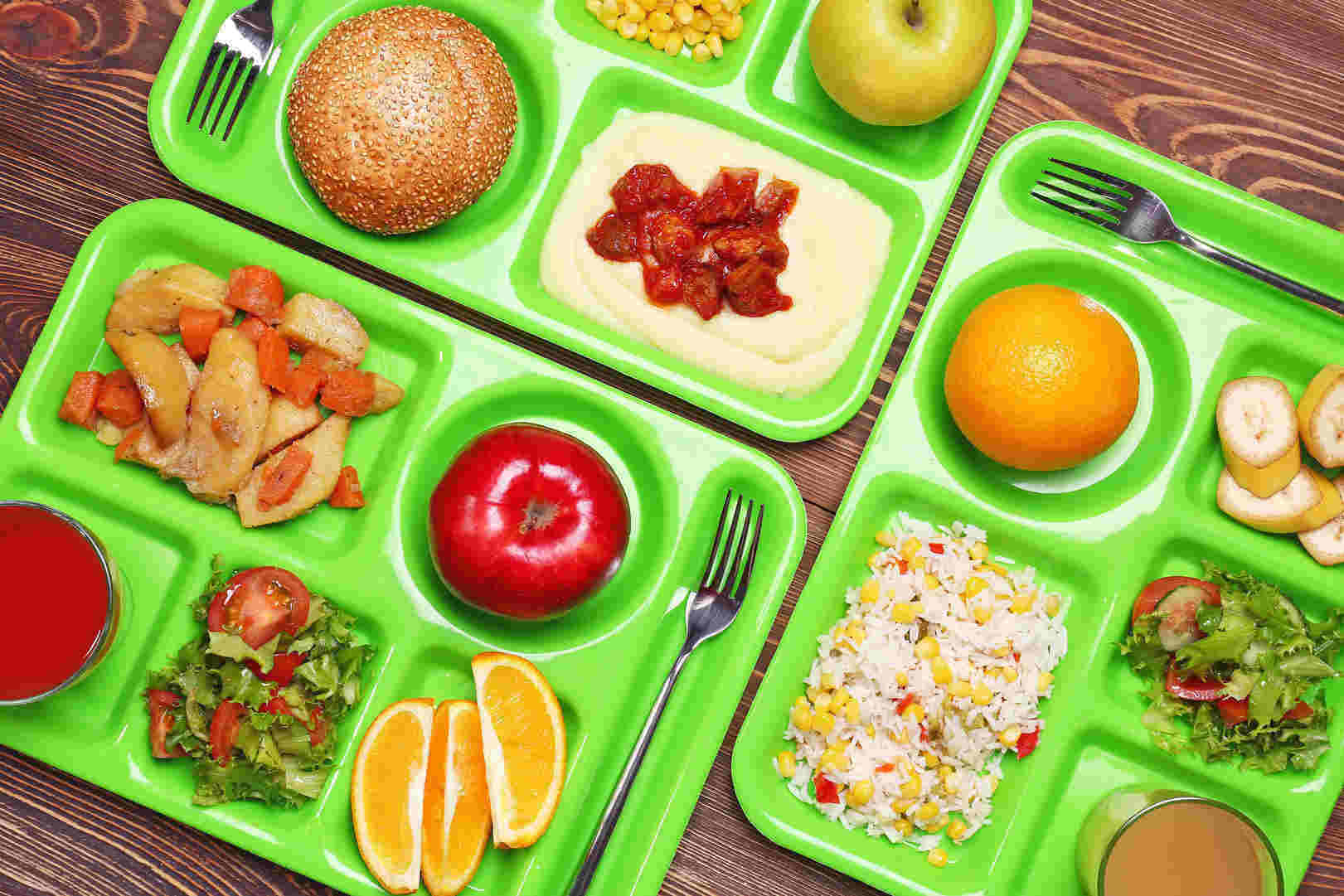 How schools can help
Here are some other ways that schools can encourage pupils to reduce their food wastage:
Serve correct portion sizes- younger children don't need big portions, therefore if they are given larger quantities of food, they are likely to become too full and leave the majority on their plate, which can be avoided by serving portions appropriate to the child's age. For older pupils, encourage them to eat smaller portions, and only go back for seconds if they're still hungry.
Encourage pupils to discover the flavours they like- years ago, children were often encouraged to eat whatever was given to them, even if they didn't like that food. If children discover flavours they enjoy and learn their favourite types of food, they are less likely to waste unwanted food and are more likely to clear their plates at lunchtime.
Encourage school dinners over packed lunches- a recent study by the Institute for Social and Economic Research at the University of Essex has found that the provision of free school meals in schools is a useful weapon in the fight against childhood obesity, with school meals providing more nutrition than packed lunches. If pupils are given a range of choices for their lunch, they're more likely to choose the food they enjoy, whilst schools can monitor the nutritional value of the options provided.
Promote a calm eating environment- many pupils are likely to get excited about lunchtime, however, if the dining hall is noisy, this can cause an unpleasant eating environment for some pupils, prompting them to avoid spending time in the dining hall, leaving behind the food on their plates.
Make pupils aware of the issue- especially for older pupils, schools can demonstrate the impact of food wastage on their environment on a wider scale, similarly to Loughborough High who launched a campaign after realising how much food was being thrown out. They started by measuring a week's waste and then filling the equivalent of black bags (around 20) with paper and card and putting them in the middle of the school hall so pupils saw them when they arrived for assembly. The students were then asked to come up with their ideas for reducing waste.
Visit Stop Food Waste Day's website to learn more about the campaign.
ami news

11-11-2020
A focus on customer satisfaction
At ami Education, customer satisfaction is at the heart of everything we do. That's why we invest heavily in our product offering, training options and customer support to make sure that our users are getting the maximum benefits from their cashless system.
Evolis Accredited Gold Partner
As with any software licence, the combination of hardware should enhance and complement your usability. Ami Education is proud to partner with Evolis, extending our gold level partner status under the Evolis Red Program. Our continued partnership means our clients can purchase the best printer products which seamlessly integrate with our cashless systems, fully integrated solutions, and service with confidence.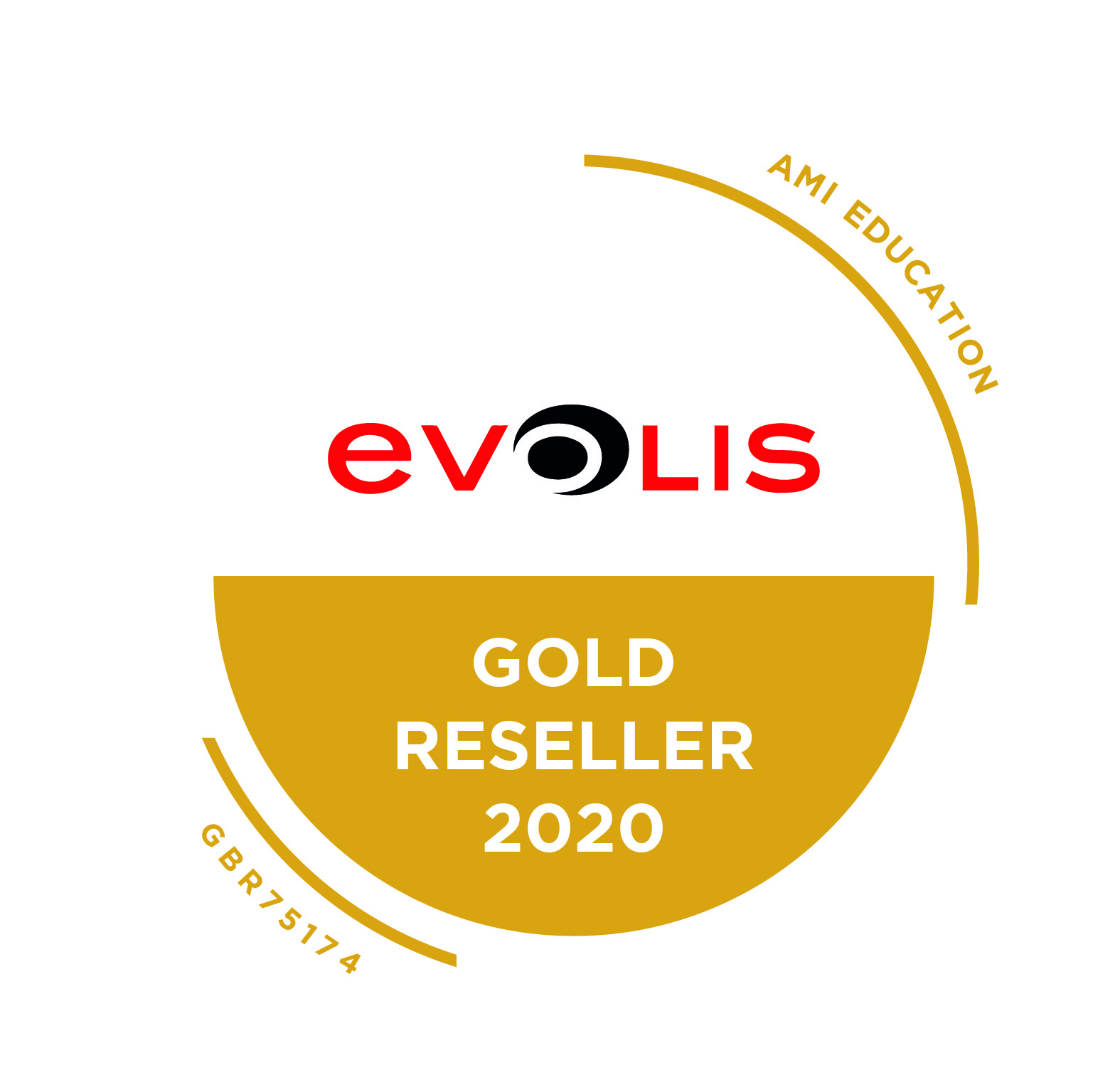 What is an Evolis Accredited partner?
Together, we offer schools a complete end-to-end solution. As a GOLD level partner, there are a number of benefits to our customers which include:
Guarantee product delivery in a timely manner
Provide you with best-in-class commercial service, including product demonstrations with printers and software
Offer 1st level technical support through our service helpdesk
Tony Reeves, Head of Operations at ami Education had this to say:
"We are delighted to have renewed our partnership with Evolis for 2020 as a Gold level reseller under the RED PARTNER accreditation. Our continued partnership is an example of our dedication to offering our customers the highest level of sales service and support."
Education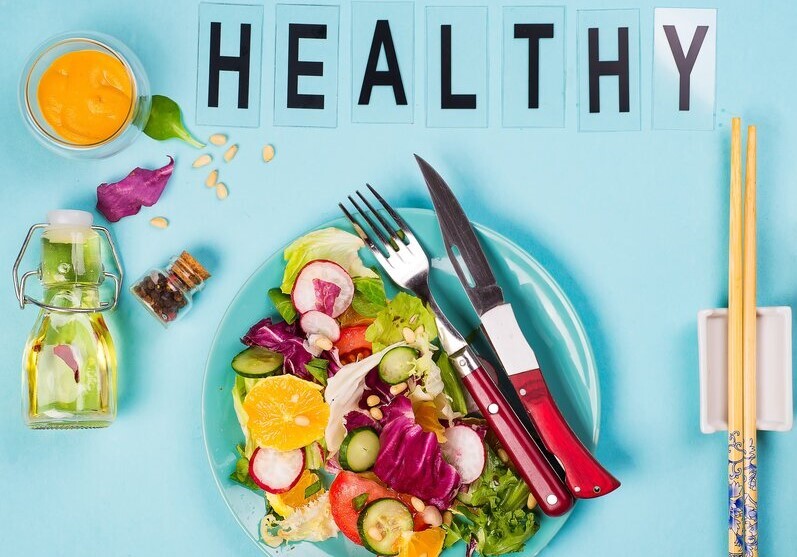 28-09-2020
Over the past few weeks, education news outlets have been dominated by stories of how schools have managed to safely reopen to all pupils, and how the majority of these pupils have been desperately eager to return to school, excited at the prospect of returning to a normal learning routine.
Whilst classroom learning is a key aspect of this routine, it's important to take into consideration the effect of a positive lunchtime experience on a student's ability to learn. As today marks the start of the British Nutrition Foundation's Healthy Eating Week, we're looking at why nutrition must be a key priority for schools as the start of a new style of learning begins.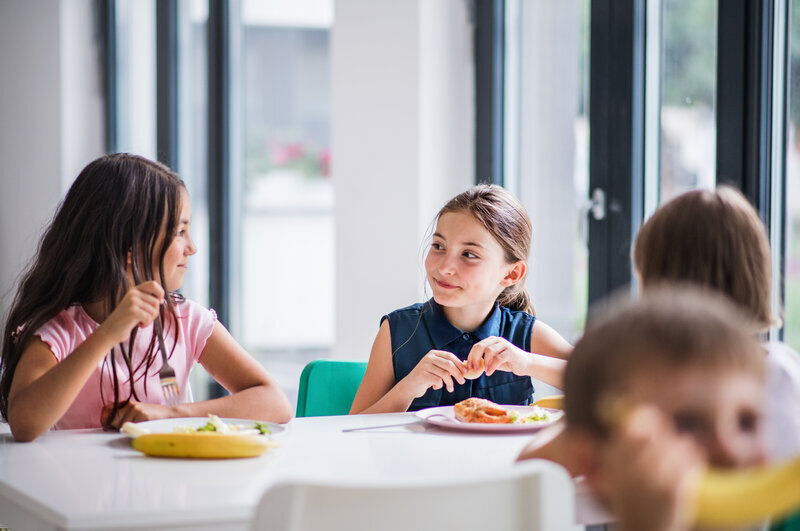 Importance of school meals during lockdown
When schools closed in March, this brought a period of unrest and disruption to the routine of many, especially to younger children who were still getting used to the normal school routine and the benefits that it brought. Whilst many have adapted, the issue of providing pupils, especially those eligible for free school meals and whose parents/guardians were made redundant, with a regular supply of nutritious meals was crucial for education professionals and highlighted the amazing work being done within the sector.
One example of this was the tireless effort put in by headteacher Zane Powles to hand-deliver 7,500 free school meals to his students in Grimsby. Another prominent case of the fight to provide children with free school meals was by footballer Marcus Rashford, who successfully called for the government to reverse a decision not to provide free school meal vouchers during the summer.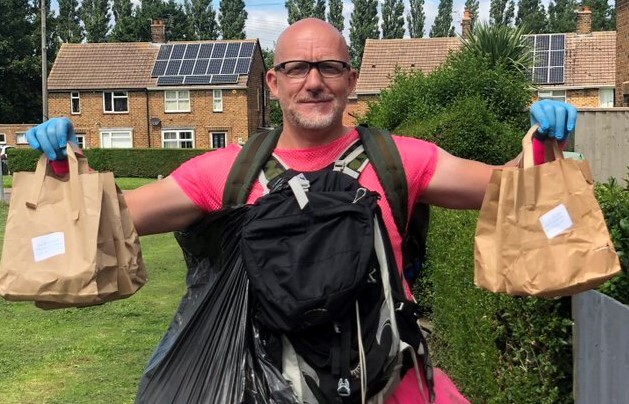 The admirable effort by those to help struggling families during lockdown only goes to show the importance of school meals, and how schools can provide a vital service in keeping pupils well-fed with delicious and nutritious meals. The crisis of child food poverty is only growing, with up to 1.5 million more children in England eligible for free school meals, according to the National Food Strategy. Therefore, the need to provide pupils with nutritious food during lunchtime is only heightened when many pupils rely on this meal as their main meal of the day, especially after months during which some pupils may have experienced very limited access to healthy food. Whilst many factors that affect a child's ability to learn, providing them with a healthy lunch after months of uncertainty will be crucial in the effort to make up for time lost in the classroom.
Government regulations
Government regulations state that food served in schools and academies in England must meet standards that require the provision of good-quality meat, poultry or oily fish, fruit and vegetables, bread and other cereals and potatoes. Drinks with added sugar, as well as crisps, chocolate or sweets are banned in school meals and vending machines, as well as a limit of no more than 2 portions of deep-fried, battered, or breaded food a week. These regulations ensure that all the vital food groups are covered, providing pupils with healthy food that will keep their energy levels up and equip them with the tools to learn.
The new school lunchtime experience
Since schools reopened, the lunchtime experience differs by each school, with some schools operating on a 'packed lunch' only basis, whether that's provided by the school or parents, other schools opting for pupils to each their lunch in the classroom, and other schools offering pre-order services from the canteen, ensuring pupils can still safely access hot school meals.
Pre-order software, including AMI's Transact offering, allows pupils to pre-order their lunches ahead of time, reducing the need for queueing in the dining hall and therefore ensuring social distancing measures are abided by, which is becoming increasingly popular amongst schools across the UK and is looking to be a vital drive in keeping children well-fed at lunchtime during the new age of social distancing rules in schools.
Value of hot school meals
Vital government regulations over the content of school meals mean that every pupil eating a hot school meal, including those eligible for free school meals, has access to at least one nutritionally adequate meal during the day. Packed lunches, on the other hand, aren't required to abide by these regulations, with research finding that only 2% of packed lunches meet school food standards (Evans et al, 2020).
Some may argue that packed lunches can be as nutritionally balanced as school meals, and whilst this is true in some cases, due to the lack of regulations over the content of lunchboxes, focusing on hot school meals is the easiest and most effective way of ensuring all the necessary dietary requirements are met for all children, as well as being a safer option for pupils suffering from food allergies.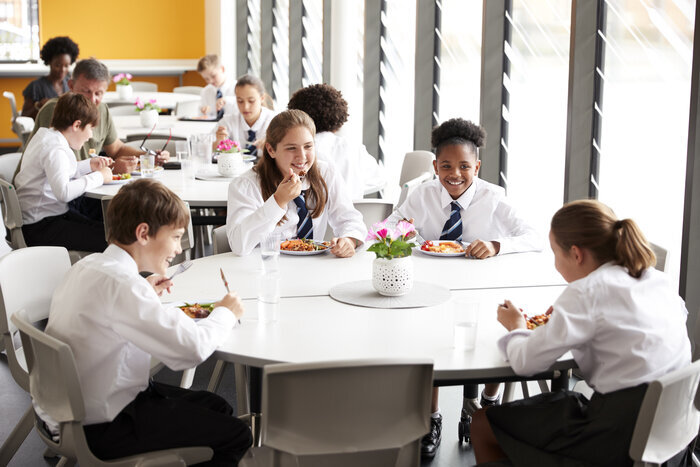 "Serving a hot nutritious daily meal to pupils would mean that parents, schools, and their caterers would have more faith knowing that children are getting the food that they need. For many vulnerable children, their hot school meal is the only meal they have in the day. A simpler (and healthier) food offer would go a long way to ensure pupils are eating food which meets the mandated school meal standards rather than being lured away by the daily temptation of their favourite food. " Jeanette Orrey, co-founder of Food for Life.
Therefore, as we mark the beginning of Healthy Eating Week, ensuring hot school meals are on the menu during school lunchtimes will be a key driver in the fight for ensuring each child, regardless of their circumstances, are provided with consistent, good quality food as they settle back into their new school routine. And judging by the increase in schools switching to cashless payments and a 'grab and go' style of lunch service, pre-ordering software will be the future of the Covid-19 friendly school lunchtime experience.
To learn more about how you can get involved in BNF Healthy Eating Week, visit: https://bit.ly/366CYBh