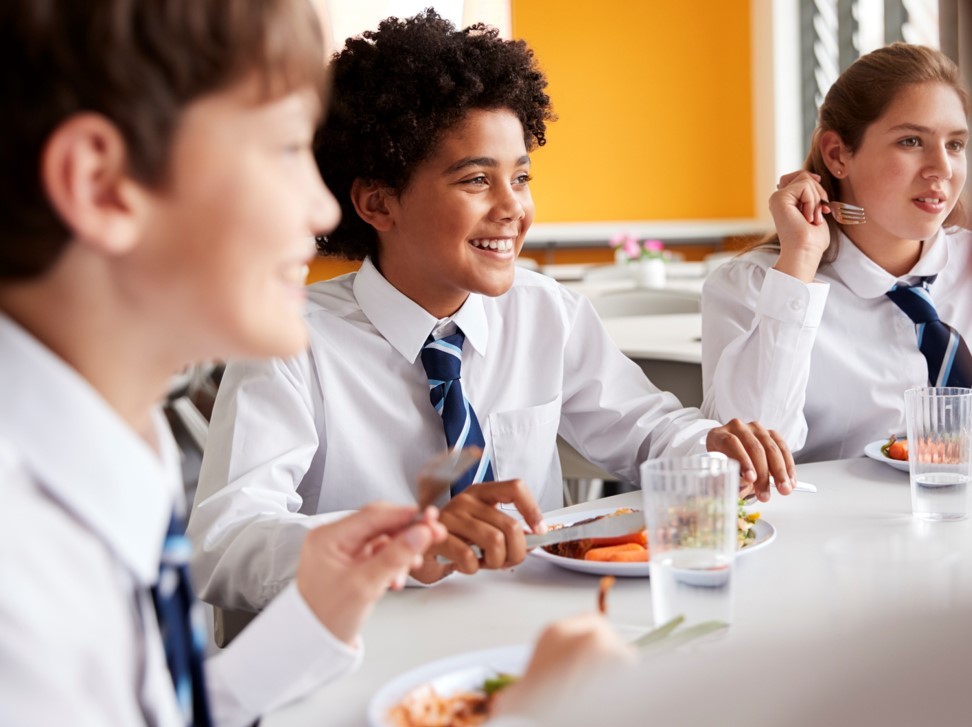 Taking Cash Out of Schools
26-03-2020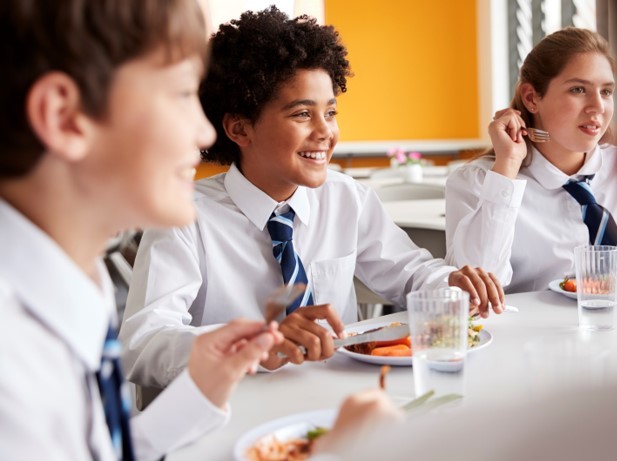 With automated payment methods and debit cards replacing traditional cash payments, it is becoming more common within businesses, industries and now most recently schools to also make the switch to cashless. Figures from the Payments Council published on Education Business reveal that cashless payments overtook traditional cash payments in 2014 for the first time.
What are the benefits to schools going cashless?
There are many benefits of switching to cashless systems, one of which is the effect on a school's budget and resources. Offering parents the ability to review their expenses and top-up their child's online account is a great way to boost a school's income and spend per pupil.
Although small payments such as those regularly made by parents for school meals, uniform and educational trips contribute considerably to the overall income of a school, they can also create a market deficit when they go unpaid. 'Dinner money debt' is now a serious concern for schools, with one council in Wales recently revealing a debt of over £130,000 aggregated over five years. With a cashless system, the potential for unpaid fees is diminished.
Furthermore, budgets are benefited by taking cash out of schools by saving the hefty cost of the physical collection of cash to deposit at a bank. Ami's cashless software generates daily, weekly or monthly reports with ease, providing access to reports on meals consumed, overdue accounts and food wastage, all of which contribute to lowering costs and reduced administration time.
As for the benefit of a school's resources, cashless catering systems free up a considerable amount of time for the administration staff. Taking cash out of schools means the tiresome task of physically collecting and chasing cash payments from pupils and parents via mail and telephone can be cut down entirely.
Software such as ami's Infinity and Transact frees up these important resources and allows them to be used in other ways. Administration staff can monitor payments and view historic purchases with ease and make audit trailing a lot more efficient. Schools in the UK using cashless software have saved on average two and a half days administration time a month.
How do cashless schools benefit parents and students?
Taking cash out of the school system is not only time saving, but for parents, it gives them the peace of mind that money is being spent in the way it is intended with online payments. Pre-paid school meals mean parents know that the money they give their children for healthy, nutritious meals, is being spent on just that!
Additionally, parents no longer need to send cash or cheques for circumstances such as school trips or extra-curricular activities. 90 per cent of parents stated that they preferred to pay online, according to a survey from LACA.
Ami's cashless catering solutions also increase parent convenience and control as they are accessible from any location with an internet connection, optimising the increasing access parents have to computer and hand-held devices. According to The Telegraph, almost one in 10 public school pupils are from overseas and so this level of access is especially useful for those families.
What are the benefits of removing physical cash from schools?
Removing physical cash from schools allows for greater student safety. Adopting a cashless system prevents age-old issues such as bullying, lunch money theft and potential misplacement or loss and eliminates any money safety issues. Students also no longer need to worry about forgetting to take cash to school with them and missing out on things such as meals, as they are already pre-ordered and paid for.
How can going cashless make a school more efficient?
Ami's cashless catering software is flexible and works around each school's requirements. During lunchtimes, for example, cashless software systems provide important time-saving benefits such as reducing queues. Schools can cut down lengthy waiting times for their students and staff through quick and simple identification methods such as PINs, pre-order kiosks and more.
With the ability to pre-order meals in advance, food wastage is greatly minimised. Ami's software allows school meal service providers (i.e. kitchens either on the school premises or elsewhere) to know exactly how many portions of each meal option to prepare that day, eliminating the need for over-catering and ensuring children receive the meal that they want.
What benefits does a cashless system have on a social level?
Cashless catering software removes any potential discrimination of students by providing 'Free School Meals' (FSM) anonymity. A recent LACA survey revealed that 4.9 per cent of pupils entitled to a free meal do not take up their entitlement. The stigma of FSM is still very much apparent in schools, yet with a cashless system, all students have the same method of payment option, regardless of their circumstance.
Cashless systems have also been proven to promote healthy eating as it encourages pupils to eat the nutritious meals provided, something which is exceedingly important when tackling the childhood obesity crisis and leading to a better learning environment. Mealtime pre-ordering encourages parent engagement and allows parents to control what their children are consuming in the hours they are not with them.
Education

18-01-2021
With the newly renewed prevalence of the food wastage issue, it is becoming more apparent than ever that the education sector needs to do its part to reduce the impact of their catering systems on the planet around us and to promote sustainability in schools.
In a report published by Wrap.Org, it was discovered that food wastage was created across both primary and secondary as a result of a multitude of issues including:
The absence of ordering systems leading to kitchens over-catering for an unknown number of students
Students at the end of the queue not being able to receive their food of choice, causing them to be served a meal they did not like and later wasting it
Pupils not knowing what meal options were available to them
Lack of flexibility and control over food combinations or menus
However, with the help of pre-ordering technology - which has seen an increase in demand in recent years - schools can crack down on food wastage and make massive savings on their budgets with a tailored and streamlined pre-order system for pupils.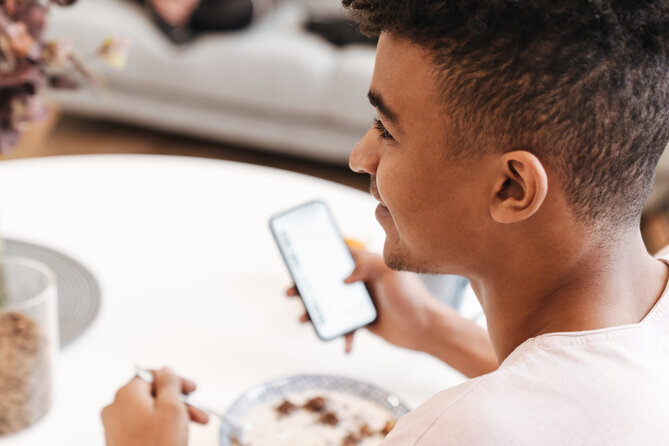 Prioritise Sustainability
Sustainability is now a vital factor in the fight for the future of our planet and with food wastage accounting for almost a quarter of all man-made greenhouse gases, reducing the number of meals that end up in landfill is of vital importance. In fact, in an article published by Greener Kirkcaldy, it was said that "if food wastage was a country, it would be ranked third after the US and China in terms of greenhouse gas production." With a pre-order app, school catering teams can know ahead of time which quantity of each meal option to produce before anyone ever steps foot into a queue - creating an immediate reduction in overall food wastage in schools.
We recently discussed on our blog how the wastage of meals is costing schools over £250 million each year, meaning there is more reason than ever to implement pre-ordering into your education environment.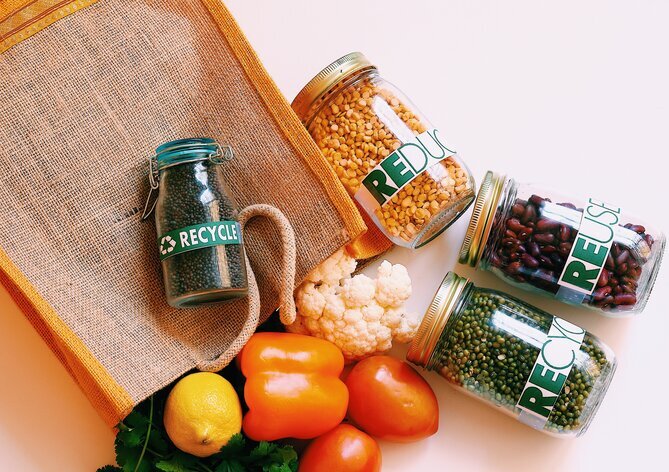 How does pre-ordering reduce the wastage of food?
Pupils can order exactly what they want ahead of lunchtime meaning a faster queuing system as the food is already prepared, over-catering is eliminated and there is reduced contact with other students, which has taken on renewed importance amidst the COVID-19 pandemic. Pre-order apps are also highly customisable meaning that every aspect of a meal can be altered or removed to suit the student's personal preferences. This takes away unwanted ingredients that would otherwise be wasted, not to mention the benefits of data trend predictions that can prevent the ordering of unnecessary stock and advanced preparation.
Does pre-ordering sound like something that could benefit your school? Introduce pre-order technology as a seamless addition to your cashless catering system.
Learn more > https://www.amieducation.com/products-and-solutions
ami news

16-12-2020
As 2020 draws to a close, the ami team is taking a moment to reflect on the past twelve months and look back on some of the great things we've achieved this year, which we couldn't have done without your help.
This year, we've focused on providing useful advice for our customers on safely reopening schools and have been creating exciting new developments to help schools around the world provide pupils with a safe, socially distanced lunchtime. We can't wait to share more information with you in the new year.
New product in development
Over the past year, the AMI team has been working on an exciting new development for secondary schools around the world, offering pupils a contactless lunch experience. Stay tuned for the announcement very soon. Be the first to know >

One-to-one training
To help you brush up on your knowledge of cashless catering, we ran FREE one-to-one meetings, training and demonstrations with our Operations Manager, Tony Reeves.
We've published 11 blogs
We launched our education blog back in April this year. Throughout 2020, we've been sharing content on a variety of topics, from why pre-ordering software is crucial for schools to how schools can prioritise nutrition after lockdown.
Evolis Gold Reseller
We aim to provide our customers with the highest level of service, which is why we're proud to have been recognised as an Evolis Gold Reseller, ensuring we offer the utmost level of support and service to the Evolis community. Learn more >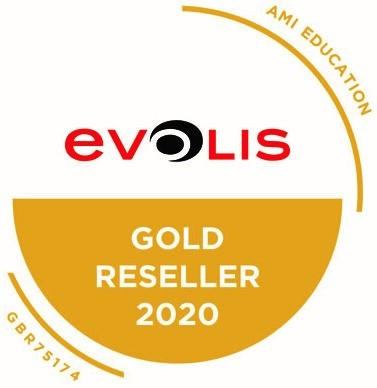 Customer service has been our priority
Providing excellent customer service is at the heart of what we do at ami, which is why in 2020, total time spent on the phone to our customers amounted to 13 days, whilst we ensured that customers waited no longer than 3 minutes to speak to our support team.
As 2020 comes to an end, from the team at ami, we wish you a safe and happy Christmas and look forward to seeing what 2021 brings.