Why pre-ordering meals is important for schools
22-07-2020

Pre-Ordering School Meals
What are the benefits of Pre-Ordered school meals?
It has been reported that food wastage is currently costing schools over £250 million each year. Pre-ordering school meals dramatically reduces food wastage and associated costs. The intervention of software aims to reduce food wastage by providing school meal service providers with exact numbers of meal portions that need to be prepared that day, eliminating the need for over-catering and ensuring children receive the meal that they want.
Although school caterers generally have information on the total number of pupils they are cooking for, in most schools, they have no information about the specific numbers for each meal option. Although they are skilled at estimating how many children will choose each meal, they have no real way of knowing the exact numbers and this lack of information can then result in food being wasted.
What are the benefits to students and parents of Pre-Ordered school meals?
With a system that allows pre-ordered school meals, children and parents can choose their preferred meal option meaning not only reduced wastage but better food education, encouragement of healthy food options and increased parental engagement.
According to BUPA, the UK has one of the highest rates of childhood obesity in Europe, with around 1 in 10 children aged 4 to 5 classified as obese, and around 1 in 5 children aged 10 to 11. Pre-ordering meal software allows pupils to be actively involved in planning their meal choice and to take ownership of their diets.
To encourage students to select healthier foods, recent research has focused on how environmental changes and behavioural economics can guide children to make healthier choices. This includes the pre-ordering of lunch. Pre-ordering school meals could pre-empt hunger-based, spontaneous selections, and eliminate the sensory cues—evocative smells and sights—that lead to less healthy choices.
For a student, getting their choice of meal, feeling comfortable with the process, not being rushed, and not having to wait in long queues are seen as key elements for schools adopting a pre-ordered approach to school meals.
There is also the benefit for children with food allergies and intolerances, as a pre-ordered meal can be chosen in line with the necessary specifications
Pre-ordering school meals also benefit students by reducing queueing at mealtimes. The lunchtime rush becomes a much smoother experience when meals are already ordered and paid for, as children simply have to collect their chosen meal from the cafeteria. Reducing meal queuing times for students further means a reduced percentage of pupils favouring out-of-the-gate spending and in turn, this lowers the likelihood of excessive junk food being consumed leading to childhood obesity.
Pre-ordering is essentially pre-empting, and in today's society using technology to plan ahead is the most efficient way to control an entity such as a school. Technology enables schools to pre-plan, taking the opportunity for human error and unnecessary time spent away, and allowing better use of school resources.
Education

18-01-2021
With the newly renewed prevalence of the food wastage issue, it is becoming more apparent than ever that the education sector needs to do its part to reduce the impact of their catering systems on the planet around us and to promote sustainability in schools.
In a report published by Wrap.Org, it was discovered that food wastage was created across both primary and secondary as a result of a multitude of issues including:
The absence of ordering systems leading to kitchens over-catering for an unknown number of students
Students at the end of the queue not being able to receive their food of choice, causing them to be served a meal they did not like and later wasting it
Pupils not knowing what meal options were available to them
Lack of flexibility and control over food combinations or menus
However, with the help of pre-ordering technology - which has seen an increase in demand in recent years - schools can crack down on food wastage and make massive savings on their budgets with a tailored and streamlined pre-order system for pupils.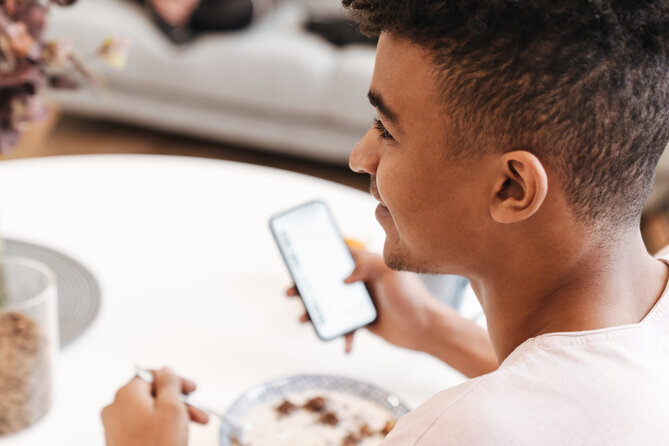 Prioritise Sustainability
Sustainability is now a vital factor in the fight for the future of our planet and with food wastage accounting for almost a quarter of all man-made greenhouse gases, reducing the number of meals that end up in landfill is of vital importance. In fact, in an article published by Greener Kirkcaldy, it was said that "if food wastage was a country, it would be ranked third after the US and China in terms of greenhouse gas production." With a pre-order app, school catering teams can know ahead of time which quantity of each meal option to produce before anyone ever steps foot into a queue - creating an immediate reduction in overall food wastage in schools.
We recently discussed on our blog how the wastage of meals is costing schools over £250 million each year, meaning there is more reason than ever to implement pre-ordering into your education environment.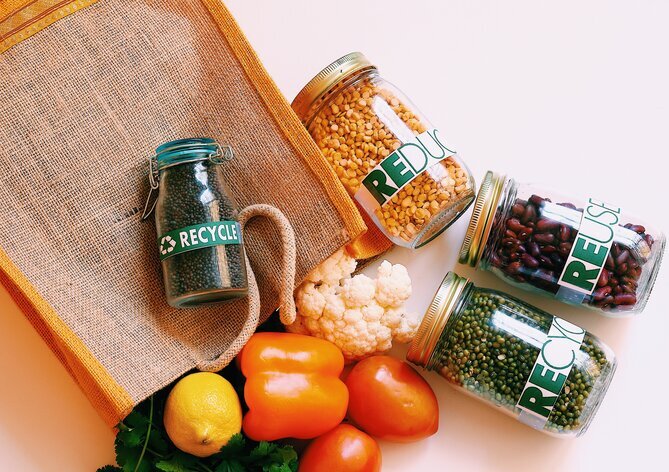 How does pre-ordering reduce the wastage of food?
Pupils can order exactly what they want ahead of lunchtime meaning a faster queuing system as the food is already prepared, over-catering is eliminated and there is reduced contact with other students, which has taken on renewed importance amidst the COVID-19 pandemic. Pre-order apps are also highly customisable meaning that every aspect of a meal can be altered or removed to suit the student's personal preferences. This takes away unwanted ingredients that would otherwise be wasted, not to mention the benefits of data trend predictions that can prevent the ordering of unnecessary stock and advanced preparation.
Does pre-ordering sound like something that could benefit your school? Introduce pre-order technology as a seamless addition to your cashless catering system.
Learn more > https://www.amieducation.com/products-and-solutions
ami news

16-12-2020
As 2020 draws to a close, the ami team is taking a moment to reflect on the past twelve months and look back on some of the great things we've achieved this year, which we couldn't have done without your help.
This year, we've focused on providing useful advice for our customers on safely reopening schools and have been creating exciting new developments to help schools around the world provide pupils with a safe, socially distanced lunchtime. We can't wait to share more information with you in the new year.
New product in development
Over the past year, the AMI team has been working on an exciting new development for secondary schools around the world, offering pupils a contactless lunch experience. Stay tuned for the announcement very soon. Be the first to know >

One-to-one training
To help you brush up on your knowledge of cashless catering, we ran FREE one-to-one meetings, training and demonstrations with our Operations Manager, Tony Reeves.
We've published 11 blogs
We launched our education blog back in April this year. Throughout 2020, we've been sharing content on a variety of topics, from why pre-ordering software is crucial for schools to how schools can prioritise nutrition after lockdown.
Evolis Gold Reseller
We aim to provide our customers with the highest level of service, which is why we're proud to have been recognised as an Evolis Gold Reseller, ensuring we offer the utmost level of support and service to the Evolis community. Learn more >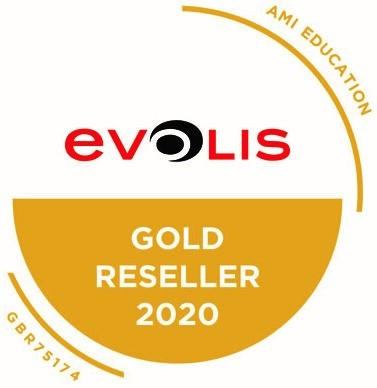 Customer service has been our priority
Providing excellent customer service is at the heart of what we do at ami, which is why in 2020, total time spent on the phone to our customers amounted to 13 days, whilst we ensured that customers waited no longer than 3 minutes to speak to our support team.
As 2020 comes to an end, from the team at ami, we wish you a safe and happy Christmas and look forward to seeing what 2021 brings.