How to successfully work from home
30-03-2020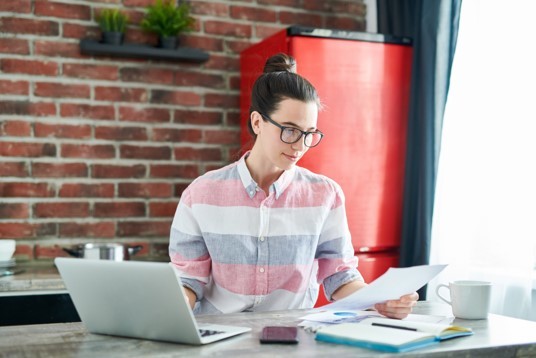 Working from home within the education industry
With most of the world in lockdown due to COVID-19, including schools, many workers have to adapt to working from home, a new working style for professionals in the education industry. For education professionals, this unique working style can bring up various challenges, including how to continue as usual during these unusual working conditions.
We've put together our top tips for working from home to ensure working life continues, with simple points on keeping some normality during these unprecedented times.
Set goals (and stick to them)
With many schools shut and pupils at home, it's still important to try and set achievable goals for yourself, staff and students. These can include catching up on admin work, setting reading tasks for pupils or simply communicating with parents; by setting achievable goals, you'll add some structure and normality into your new routine. If you need any assistance on software maintenance, the staff at ami are happy to help.
Set up a comfortable working space
Those who are not used to working from home are unlikely to be blessed with impressive office spaces, but it's vital to set up a separate area that you can dedicate to your work.
It's easy to fall into the habit of bringing your laptop onto the sofa. However, spaces you use to relax should be reserved for just that purpose. Otherwise, switching off at the end of the day can be challenging. If possible, set up a dedicated working space, such as a dining room table, spare room or anywhere in your home with minimal disruption.
Establish a routine
Routines keep us focused and grounded, and since we're creatures of habit, it's essential to try and set and maintain structure each day to help ease the transition into home working. Try and maintain similar habits that you practised when working out of the home, such as morning exercise, waking up at the same time every day, making a healthy breakfast etc. Sticking to a routine will eventually help bring normality into your new working style.
Take regular breaks
When working in a school or education environment, taking regular breaks can often be challenging, especially if surrounded by pupils. It can be easy to stay at your desk for hours without realising the time, negatively affecting your back and eyesight when working from home. Whether you get up to make a drink, stretch or pet your dog, set yourself a reminder to take regular screen breaks; your dog will appreciate the extra belly rubs!
Ask for support
Despite the COVID-19 crisis, business at ami will continue as usual, and our staff are here to help. If you have any queries regarding our software, don't hesitate to contact a member of our team. Remote working can lead to isolation for many people, but it's important to remember that we're all in this situation together. Therefore, we should support each other during these difficult times.
Plan-ahead
With the ever-changing nature of this pandemic and new developments emerging daily, there has been an emphasis on taking each day as it comes. However, when it comes to working, this can be the perfect opportunity to schedule some time to plan, including for when schools are likely to open.
Councils and staff can use this time to monitor food trends to see the types of food pupils have been ordering, helping to determine which areas to focus on for spending and allowing schools to reduce food wastage and save money. Food trend monitoring can be done through ami's Infinity and Transact software, trusted by thousands of schools and councils across the UK.
Maintain regular communication
As professionals worldwide transition from office to home-based working, it is vital for individuals and teams to maintain regular communication, even when discussing non-work-related topics.

One of the benefits of working within an office or school is the opportunity to chat with colleagues, discuss weekend plans and build friendships. Even though face-to-face contact is now minimised, with modern technology, teams can continue that communication through tools such as Microsoft Teams, Zoom, House Party and more, helping to maintain that crucial social interaction.
COVID-19 has proved to be challenging for many professionals in the education sector. By practising these simple methods, adapting to this new working style can be seamless and straightforward. For help and support, please don't hesitate to contact the team at aim.
ami News
25-05-2023
The Schools & Academies Show is an exciting event that brings together education professionals, school leaders, and decision-makers across the UK. The show serves as a platform for showcasing innovative solutions, such as cashless catering, and sharing best practices in the education sector.


Amidst the buzz and enthusiasm, ami Education had the pleasure of exhibiting at the event alongside Tucasi, payment and administration software providers.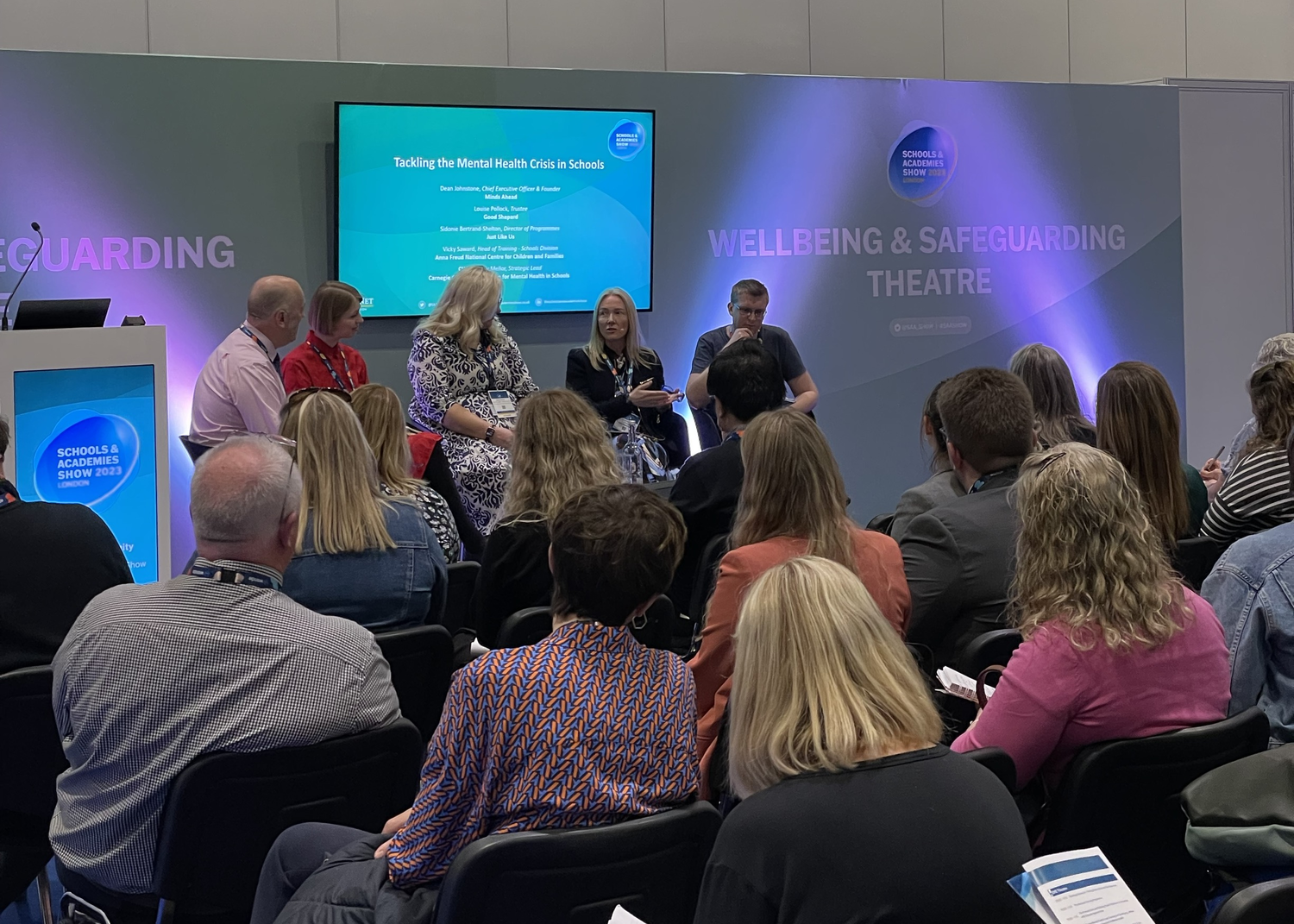 Infinity+ Cashless and Chip & Pin live demonstrations
At the Schools & Academies Show, ami Education proudly showcased the Infinity+ Cashless catering system, revolutionising cashless processes in UK and international schools.


The live demonstrations highlighted the seamless and efficient point-of-sale experience, impressing attendees. This smart system manages student accounts and processes orders at the point of sale effortlessly, providing a convenient and secure dining experience. Visitors learned about the extensive reporting suite, offering insights from free school meal usage to catering reports and discovered how to harness this data to streamline operations and reduce administrative tasks.


Furthermore, ami Education debuted their highly anticipated Chip & Pin technology, which received a positive response at the event. Popular amongst sixth forms and secondary schools, attendees experienced the contactless solution and appreciated the availability of multiple payment methods. Attendees saw first-hand how ami Education's Chip & Pin terminals optimise the dining experience and empower educational institutions to streamline operations and provide a seamless payment experience.
"Our POS software is evolving with features such as Chip & Pin and additional features. But the next big thing we've got to do now is go cloud-based."
- Tony Reeves, General Manager.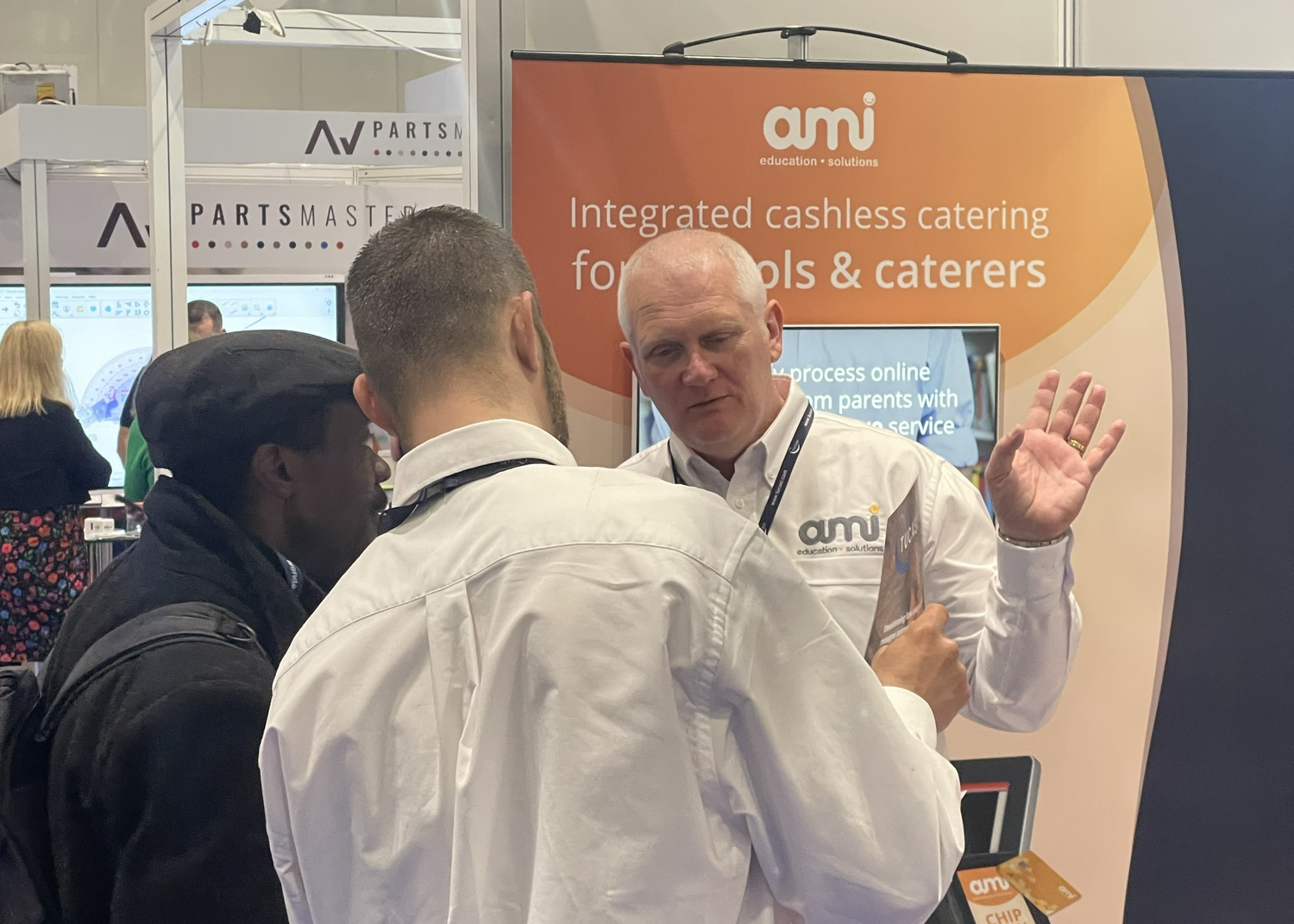 Infinity+ Order receives positive engagement with attendees
Alongside the Infinity+ Cashless & Chip & Pin demonstrations, ami Education was excited to showcase its cutting-edge Infinity+ Order pre-order school meal app at the Schools & Academies Show. The demonstrations highlighted how students could seamlessly check balances, browse menus, and conveniently pre-order their meals from their mobile phones.
This revolutionary app transforms how students order their meals, ensuring efficiency and convenience. With Infinity+ Order, pupils have easy access to a wide range of menu options, the ability to pre-order meals in advance, and the flexibility to customise their choices based on dietary requirements or allergies.
The Infinity+ Order app empowers staff to efficiently manage meal preparation and reduce food waste by accurately anticipating meal demand. This topic was very relevant at the show due to the current challenges schools and academies face. The app lets pupils control their dining experience, ensuring they receive their desired meals quickly and conveniently.

"Schools are starting to like the pre-order solution, as they can allow pupils to pre-order up to three weeks in advance. Pupils only have to go to the till point and collect their meal."
- Tony Reeves, General Manager.
ami Education's participation in the Schools & Academies Show at the London Excel was met with excitement and enthusiasm.


The Schools & Academies Show served as an excellent platform to showcase our solutions, and we are grateful for the opportunity to contribute to positive change in school catering. ami Education remains dedicated to driving innovation, fostering positive experiences, and propelling the education sector forward.


To gain further insights into the exciting world of ami Education,

watch our exclusive interview

with Tony Reeves, our General Manager. In the interview, Tony delves into groundbreaking innovations, transformative approaches, and the future of cashless solutions in education. This interview provides a deeper understanding of our commitment to advancing education institutions.

If you couldn't attend the event but still want a demonstration, don't worry! Book a demo with our team today to learn about implementing cashless catering, pre-ordering or Chip & Pin software in your school. Our team are here to provide all the information and support you need.
ami News
02-05-2023
We are delighted to announce that ami Education will be showcasing our Infinity+ cashless catering product suite at the upcoming Schools and Academies Show in Excel, London, on May 17th.
Explore Our Infinity+ Cashless Catering Product Suite
We are excited to join forces with school admin and online payment provider Tucasi at stand G16 to demonstrate our integrated cashless and online payment solutions for schools and academies.


During the event, we will showcase our Infinity + cashless catering product suite, including brand-new Chip & Pin payments and pre-order meal app, designed specifically for secondary school and sixth-form students. Attendees will benefit from a first-hand demonstration of our cashless software.



"We can't wait to team up with Tucasi to bring our integrated cashless solutions to the Schools and Academies Show. As one of the key events in the education calendar, the show will offer an excellent chance to provide real-time demonstrations of exciting new developments from ami Education and, importantly, connect with professionals and find out more about their school needs and discover how we can support their development plans."

-Tony Reeves, General Manager at ami Education.


Discover the Latest Cashless and Online Payment Solutions
The Schools and Academies Show is a great opportunity for schools and academies to discover the latest technology and products for the education sector. At ami Education, we are excited to showcase our unique product offering which combines our Infinity+ cashless system with a comprehensive reporting suite, pre-order and payment options, and fast speed of service, all fully integrated with Tucasi's SCOPAY online payment app.


Whether you want to streamline your cashless payments, improve your catering service, or simply want a faster, more efficient payment system, our solutions are tailored to meet the needs of schools and academies of all sizes.
Book Your Ticket
You can book your free event ticket for the Schools and Academies Show here. If you are attending the Schools and Academies Show, visit our team at stand G16 to learn more about our unique cashless and online payment solutions.


For those who cannot attend the show but would like to learn more about our cashless solutions, please book a demonstration with our team.