How to Successfully Adapt to Working From Home
30-03-2020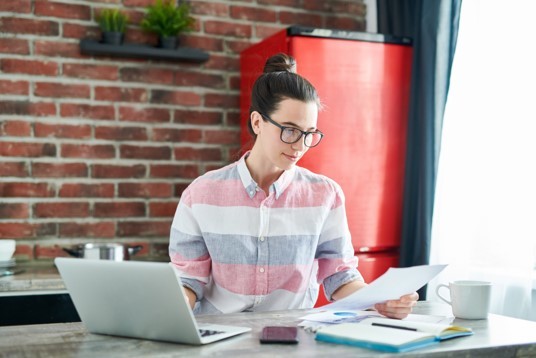 Within the Education Industry
With most of the world in lockdown due to COVID-19, including schools, many workers are having to adapt to working from home, a new style of working for professionals in the education industry. For education professionals, this new style of working can bring up a variety of challenges, including how to continue as normal during these unusual working conditions.
To ensure working life continues as normal, we've put together our top tips for working from home, with simple points on how to keep some normality during these unprecedented times.
Set goals (and stick to them)
Even though many schools are shut and pupils are at home, it's still important to try and set achievable goals for yourself, staff and students. These can include catching up on admin work, setting reading tasks for pupils or simply communicating with parents; by setting achievable goals, you'll add some structure and normality into your new routine. If you need any assistance on software maintenance, the staff at ami are happy to help.
Set up a comfortable working space
Those of us who are not used to working from home are unlikely to be blessed with impressive office spaces, but it's vital to set up a separate space that you can dedicate to your work.
It's easy to fall into the habit of bringing your laptop onto the sofa, however, spaces that you use to relax should be reserved for just that purpose, otherwise, it can be difficult to switch off at the end of the day. If possible, set up a dedicated working space, such as a dining room table, spare room or anywhere in your home with minimal disruption.
Establish a routine
Routines are what keep us focused and grounded, and since we're creatures of habit, it's important to try and set and maintain a routine each day to help ease the transition into home working. Try and maintain similar habits that you practised when working out of the home, such as morning exercise, waking up at the same time every day, making a healthy breakfast etc. Sticking to a routine will eventually help to bring some normality into your new style of working.
Take regular breaks
When working in a school or education environment, it can often be difficult to find time to take regular breaks, especially if surrounded by pupils. When working from home, it can be easy to stay at your desk for hours without realising the time, which can have detrimental effects on your back and eyesight. Whether you get up to make a drink, stretch or simply pet your dog, set yourself a reminder to take regular screen breaks; your dog will appreciate the extra belly rubs!
Ask for support
Despite the COVID-19 crisis, business at ami will continue as normal, and our staff are here to help. If you have any queries regarding our software, don't hesitate to get in touch with a member of our team. Remote working can lead to the feeling of isolation for many people, but it's important to remember that we're all in this situation together, therefore we should support each other during these difficult times.
Plan-ahead
With the ever-changing nature of this pandemic and new developments emerging daily, there has been an emphasis on taking each day as it comes. However, when it comes to working, this can be the perfect opportunity to schedule some time to plan-ahead, including for when schools are likely to open.
Councils and staff can use this time to monitor food trends to see the types of food pupils have been ordering, helping to determine which areas to focus on for spend and allowing schools to reduce food wastage and save money. This can be done through ami's Infinity and Transact software, trusted by thousands of schools and councils across the UK.
Maintain regular communication
As professionals across the world make the transition from office to home-based working, it is vital for individuals and teams to maintain regular communication, even when discussing non-work-related topics.
One of the benefits of working within an office or school is the opportunity to chat with colleagues, discuss weekend plans and build friendships. Even though face-to-face contact is now minimised, with modern technology teams can continue that communication through tools such as Microsoft Teams, Zoom, House Party and more, helping to maintain that important social interaction.
COVID-19 has proved to be challenging for many professionals in the education sector. By practising these simple methods and with business at ami continuing as normal, adapting to this new style of working can be seamless and straightforward. For help and support, please don't hesitate to contact the team at aim.
Please stay at home and stay safe.
ami news

11-11-2020
A focus on customer satisfaction
At ami Education, customer satisfaction is at the heart of everything we do. That's why we invest heavily in our product offering, training options and customer support to make sure that our users are getting the maximum benefits from their cashless system.
Evolis Accredited Gold Partner
As with any software licence, the combination of hardware should enhance and complement your usability. Ami Education is proud to partner with Evolis, extending our gold level partner status under the Evolis Red Program. Our continued partnership means our clients can purchase the best printer products which seamlessly integrate with our cashless systems, fully integrated solutions, and service with confidence.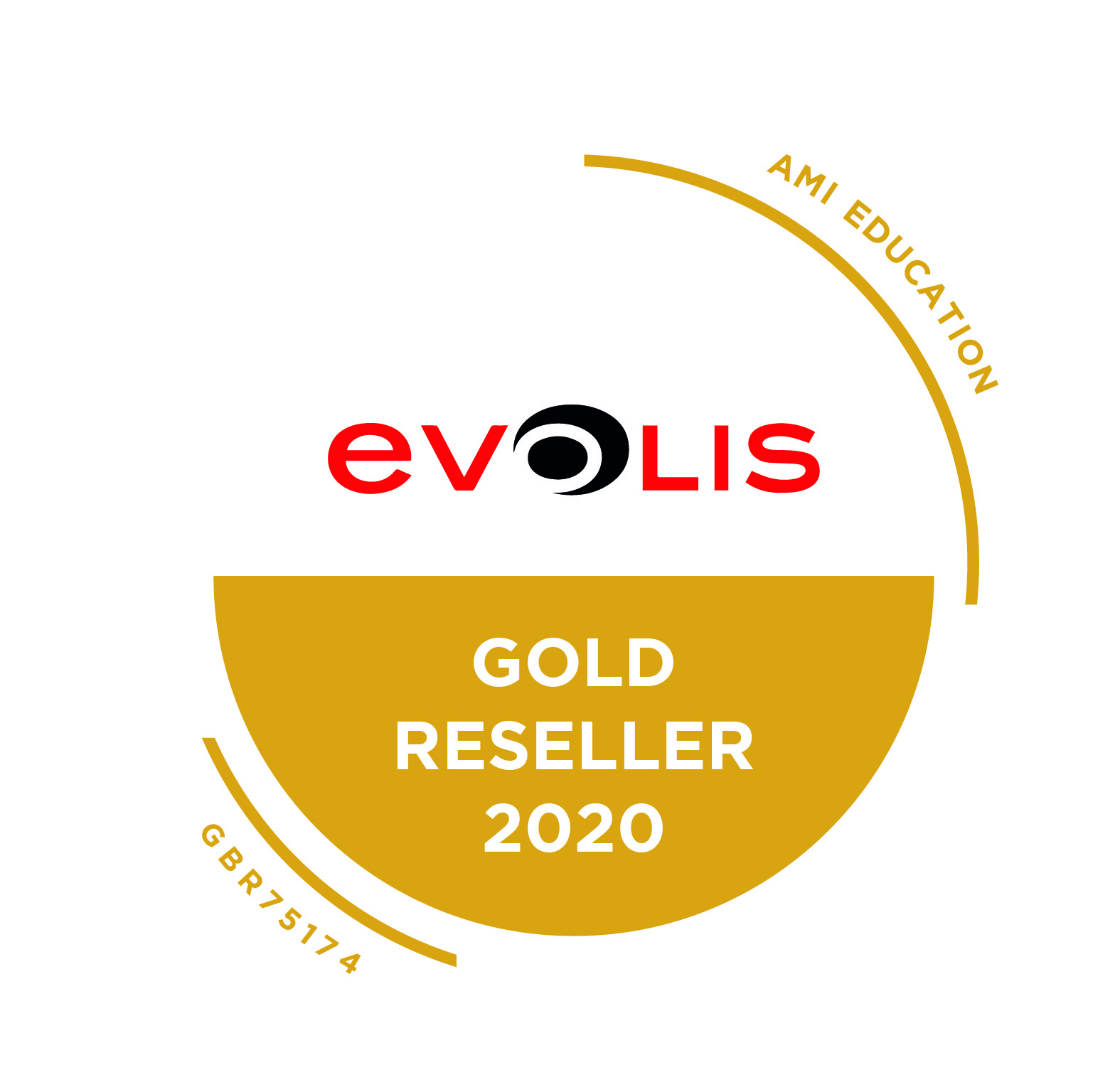 What is an Evolis Accredited partner?
Together, we offer schools a complete end-to-end solution. As a GOLD level partner, there are a number of benefits to our customers which include:
Guarantee product delivery in a timely manner
Provide you with best-in-class commercial service, including product demonstrations with printers and software
Offer 1st level technical support through our service helpdesk
Tony Reeves, Head of Operations at ami Education had this to say:
"We are delighted to have renewed our partnership with Evolis for 2020 as a Gold level reseller under the RED PARTNER accreditation. Our continued partnership is an example of our dedication to offering our customers the highest level of sales service and support."
Education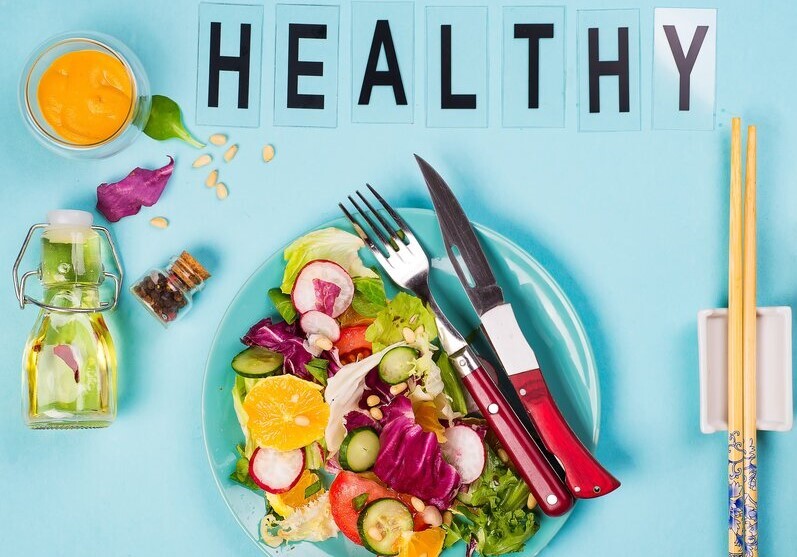 28-09-2020
Over the past few weeks, education news outlets have been dominated by stories of how schools have managed to safely reopen to all pupils, and how the majority of these pupils have been desperately eager to return to school, excited at the prospect of returning to a normal learning routine.
Whilst classroom learning is a key aspect of this routine, it's important to take into consideration the effect of a positive lunchtime experience on a student's ability to learn. As today marks the start of the British Nutrition Foundation's Healthy Eating Week, we're looking at why nutrition must be a key priority for schools as the start of a new style of learning begins.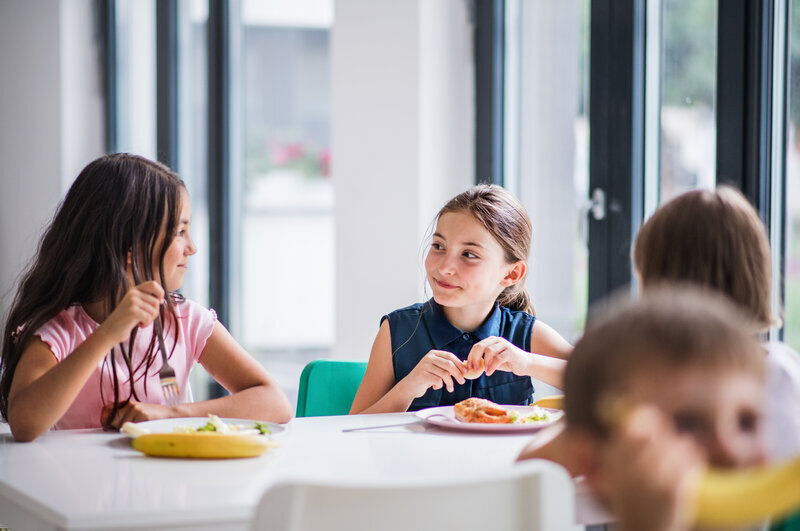 Importance of school meals during lockdown
When schools closed in March, this brought a period of unrest and disruption to the routine of many, especially to younger children who were still getting used to the normal school routine and the benefits that it brought. Whilst many have adapted, the issue of providing pupils, especially those eligible for free school meals and whose parents/guardians were made redundant, with a regular supply of nutritious meals was crucial for education professionals and highlighted the amazing work being done within the sector.
One example of this was the tireless effort put in by headteacher Zane Powles to hand-deliver 7,500 free school meals to his students in Grimsby. Another prominent case of the fight to provide children with free school meals was by footballer Marcus Rashford, who successfully called for the government to reverse a decision not to provide free school meal vouchers during the summer.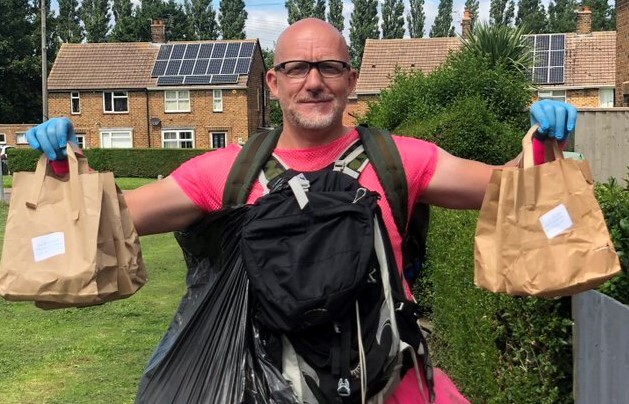 The admirable effort by those to help struggling families during lockdown only goes to show the importance of school meals, and how schools can provide a vital service in keeping pupils well-fed with delicious and nutritious meals. The crisis of child food poverty is only growing, with up to 1.5 million more children in England eligible for free school meals, according to the National Food Strategy. Therefore, the need to provide pupils with nutritious food during lunchtime is only heightened when many pupils rely on this meal as their main meal of the day, especially after months during which some pupils may have experienced very limited access to healthy food. Whilst many factors that affect a child's ability to learn, providing them with a healthy lunch after months of uncertainty will be crucial in the effort to make up for time lost in the classroom.
Government regulations
Government regulations state that food served in schools and academies in England must meet standards that require the provision of good-quality meat, poultry or oily fish, fruit and vegetables, bread and other cereals and potatoes. Drinks with added sugar, as well as crisps, chocolate or sweets are banned in school meals and vending machines, as well as a limit of no more than 2 portions of deep-fried, battered, or breaded food a week. These regulations ensure that all the vital food groups are covered, providing pupils with healthy food that will keep their energy levels up and equip them with the tools to learn.
The new school lunchtime experience
Since schools reopened, the lunchtime experience differs by each school, with some schools operating on a 'packed lunch' only basis, whether that's provided by the school or parents, other schools opting for pupils to each their lunch in the classroom, and other schools offering pre-order services from the canteen, ensuring pupils can still safely access hot school meals.
Pre-order software, including AMI's Transact offering, allows pupils to pre-order their lunches ahead of time, reducing the need for queueing in the dining hall and therefore ensuring social distancing measures are abided by, which is becoming increasingly popular amongst schools across the UK and is looking to be a vital drive in keeping children well-fed at lunchtime during the new age of social distancing rules in schools.
Value of hot school meals
Vital government regulations over the content of school meals mean that every pupil eating a hot school meal, including those eligible for free school meals, has access to at least one nutritionally adequate meal during the day. Packed lunches, on the other hand, aren't required to abide by these regulations, with research finding that only 2% of packed lunches meet school food standards (Evans et al, 2020).
Some may argue that packed lunches can be as nutritionally balanced as school meals, and whilst this is true in some cases, due to the lack of regulations over the content of lunchboxes, focusing on hot school meals is the easiest and most effective way of ensuring all the necessary dietary requirements are met for all children, as well as being a safer option for pupils suffering from food allergies.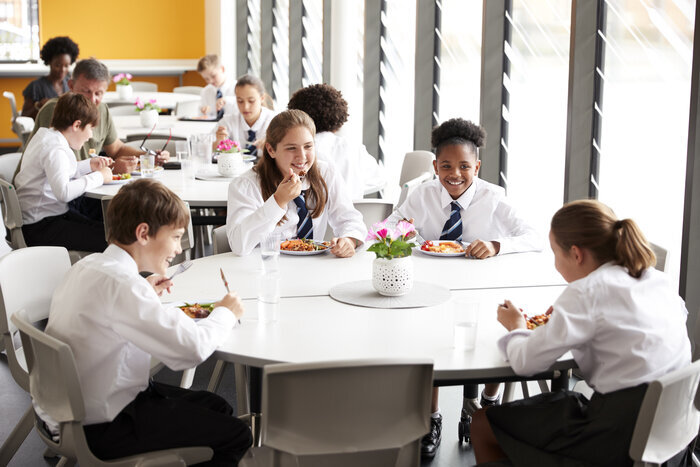 "Serving a hot nutritious daily meal to pupils would mean that parents, schools, and their caterers would have more faith knowing that children are getting the food that they need. For many vulnerable children, their hot school meal is the only meal they have in the day. A simpler (and healthier) food offer would go a long way to ensure pupils are eating food which meets the mandated school meal standards rather than being lured away by the daily temptation of their favourite food. " Jeanette Orrey, co-founder of Food for Life.
Therefore, as we mark the beginning of Healthy Eating Week, ensuring hot school meals are on the menu during school lunchtimes will be a key driver in the fight for ensuring each child, regardless of their circumstances, are provided with consistent, good quality food as they settle back into their new school routine. And judging by the increase in schools switching to cashless payments and a 'grab and go' style of lunch service, pre-ordering software will be the future of the Covid-19 friendly school lunchtime experience.
To learn more about how you can get involved in BNF Healthy Eating Week, visit: https://bit.ly/366CYBh