How to Successfully Adapt to Working From Home
30-03-2020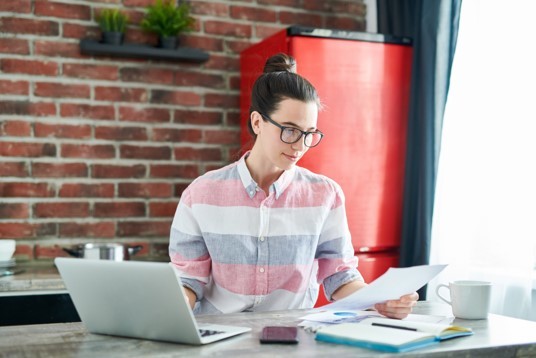 Within the Education Industry
With most of the world in lockdown due to COVID-19, including schools, many workers are having to adapt to working from home, a new style of working for professionals in the education industry. For education professionals, this new style of working can bring up a variety of challenges, including how to continue as normal during these unusual working conditions.
To ensure working life continues as normal, we've put together our top tips for working from home, with simple points on how to keep some normality during these unprecedented times.
Set goals (and stick to them)
Even though many schools are shut and pupils are at home, it's still important to try and set achievable goals for yourself, staff and students. These can include catching up on admin work, setting reading tasks for pupils or simply communicating with parents; by setting achievable goals, you'll add some structure and normality into your new routine. If you need any assistance on software maintenance, the staff at ami are happy to help.
Set up a comfortable working space
Those of us who are not used to working from home are unlikely to be blessed with impressive office spaces, but it's vital to set up a separate space that you can dedicate to your work.
It's easy to fall into the habit of bringing your laptop onto the sofa, however, spaces that you use to relax should be reserved for just that purpose, otherwise, it can be difficult to switch off at the end of the day. If possible, set up a dedicated working space, such as a dining room table, spare room or anywhere in your home with minimal disruption.
Establish a routine
Routines are what keep us focused and grounded, and since we're creatures of habit, it's important to try and set and maintain a routine each day to help ease the transition into home working. Try and maintain similar habits that you practised when working out of the home, such as morning exercise, waking up at the same time every day, making a healthy breakfast etc. Sticking to a routine will eventually help to bring some normality into your new style of working.
Take regular breaks
When working in a school or education environment, it can often be difficult to find time to take regular breaks, especially if surrounded by pupils. When working from home, it can be easy to stay at your desk for hours without realising the time, which can have detrimental effects on your back and eyesight. Whether you get up to make a drink, stretch or simply pet your dog, set yourself a reminder to take regular screen breaks; your dog will appreciate the extra belly rubs!
Ask for support
Despite the COVID-19 crisis, business at ami will continue as normal, and our staff are here to help. If you have any queries regarding our software, don't hesitate to get in touch with a member of our team. Remote working can lead to the feeling of isolation for many people, but it's important to remember that we're all in this situation together, therefore we should support each other during these difficult times.
Plan-ahead
With the ever-changing nature of this pandemic and new developments emerging daily, there has been an emphasis on taking each day as it comes. However, when it comes to working, this can be the perfect opportunity to schedule some time to plan-ahead, including for when schools are likely to open.
Councils and staff can use this time to monitor food trends to see the types of food pupils have been ordering, helping to determine which areas to focus on for spend and allowing schools to reduce food wastage and save money. This can be done through ami's Infinity and Transact software, trusted by thousands of schools and councils across the UK.
Maintain regular communication
As professionals across the world make the transition from office to home-based working, it is vital for individuals and teams to maintain regular communication, even when discussing non-work-related topics.
One of the benefits of working within an office or school is the opportunity to chat with colleagues, discuss weekend plans and build friendships. Even though face-to-face contact is now minimised, with modern technology teams can continue that communication through tools such as Microsoft Teams, Zoom, House Party and more, helping to maintain that important social interaction.
COVID-19 has proved to be challenging for many professionals in the education sector. By practising these simple methods and with business at ami continuing as normal, adapting to this new style of working can be seamless and straightforward. For help and support, please don't hesitate to contact the team at aim.
Please stay at home and stay safe.
Education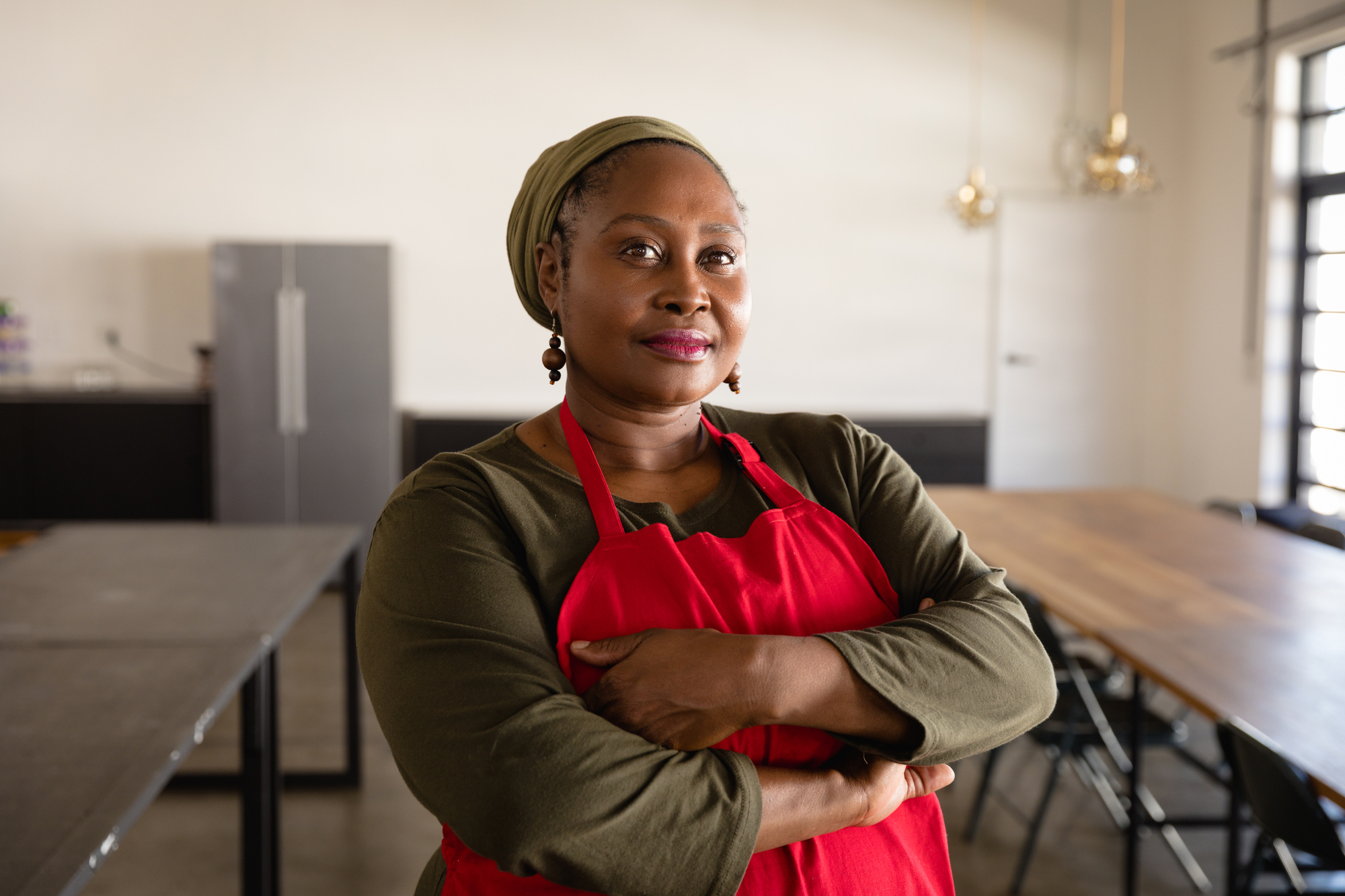 04-10-2021
Over the past two years, the Coronavirus pandemic has caused widespread chaos and disruption across the country, perhaps most notably to children and staff in education.
Since March 2020, UK children have spent months in and out of local and national lockdowns. These disruptions resulted in an unprecedented amount of time missed from the classroom and a nationwide appeal to increase the standards of home food parcels for free school meal kids who missed out on their regular hot and healthy meals that would normally be served from the canteen.
Despite the hardships and challenges that everyone in education catering has faced, it's been brilliant to see how the industry has bounced back since reopening.
Food Parcels and School Responses
In January of this year, one mother took to Twitter to express her shock over the quality of a food parcel she had received. The image, which was shared 15,000 times on social media, sparked a huge discussion across the UK about the quantity and quality of food distributed to the homes of children claiming free school meal provision.
In response to the criticism, some schoolteachers and caterers began stepping in to help struggling children and parents from their own pockets, showing the incredible kindness of those working in education.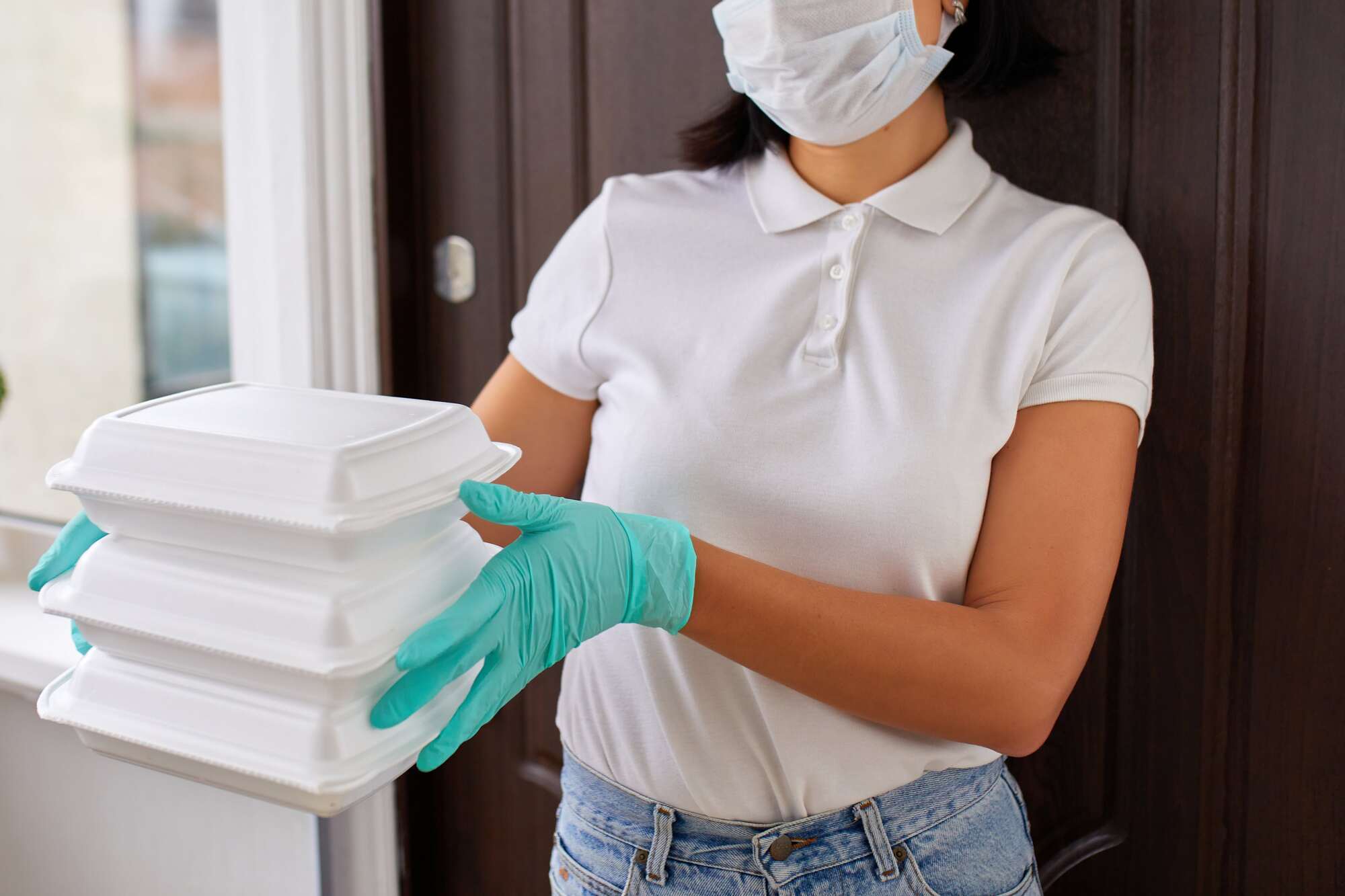 One school staff member, Zane Powels, donated 7,500 meals in total alongside laptops to assist vulnerable children whilst they were learning at home. The hero from Western Primary School in Grimsby was given an MBE for his amazing efforts, delivering 138 meals a day to children - walking a total of 550 miles during last year's first lockdown.
Another team of school caterers from Thomas Deacon Education Trust in Peterborough also pulled together to deliver 600 meal parcels over four weeks. Catering Operations Manager for TDET, Michael Dove, said: "It has been an honour to support our local community throughout this pandemic. We understand that food plays an important role in enabling our pupils to achieve their very best. For some children, the meal they would usually have at school would be their only hot meal of the day and we must continue to provide this for them in the best way we can."
This collective effort of school caterers lead to a nationwide review of the school meal packages, prompting change and helping to protect vulnerable children at a time where they needed it most.
Reopening School Kitchens
When schools returned, the regular lunch service that everyone had known had been changed completely. New social distancing measures were put in place, and more schools started to implement pre-ordering solutions to allow for a safer and simpler grab-and-go system.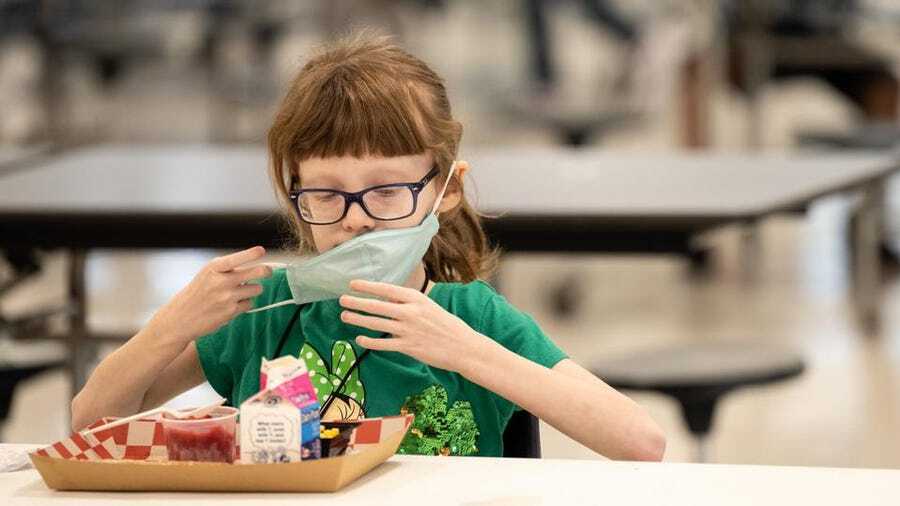 Not only could thousands of vital school caterers return to working at full capacity, but the pause from ordinary operations has allowed the industry to revaluate its approaches towards sustainability and food waste.
A report produced by Footprint Intelligence which focused on conquering challenges in education catering during COVID-19, discovered that 75% of foodservice professionals believed that sustainability had been side-lined because of the pandemic and a further 96% reported that COVID-19 had increased the use of disposables. But there is hope! The same people noted that other solutions are proven to work including existing crockery and reusable options such as bento boxes and how there was now the momentum to change a broken system.
The report concluded that with the learnings of the pandemic considered, there is no better time than now to begin future-proofing the school lunch service for the benefit of the planet. Whether it be through trailing a plant-based menu, implementing pre-ordering solutions, or pushing for policy changes, the resilience from the education catering industry throughout these tough times has meant that it now can bounce back better than ever before.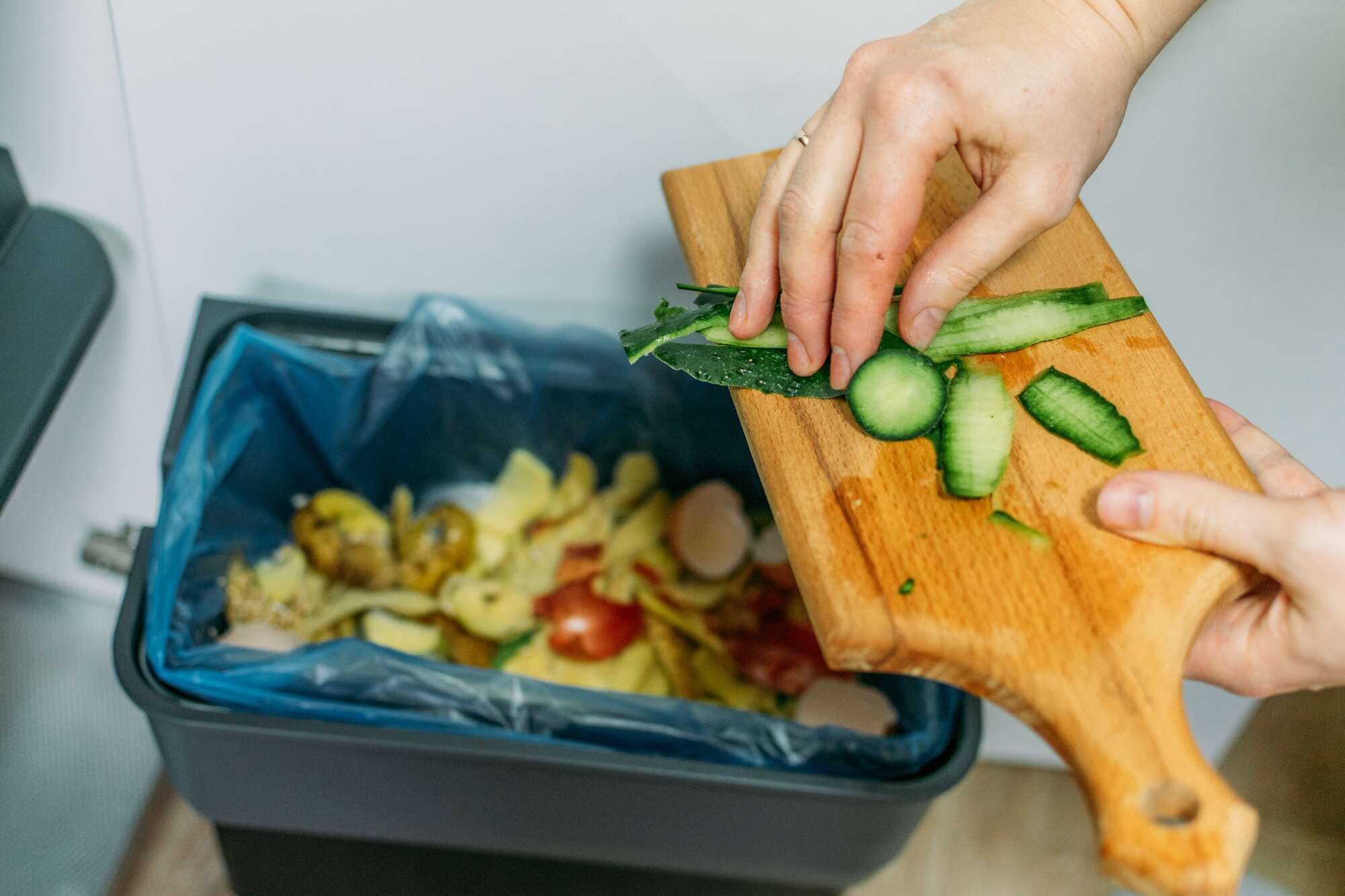 Celebrating the Industry
Finally, it's been a difficult year, so celebrating the work of the industry is paramount. With awards such as The LACA Awards For Excellence and the Public Sector Catering Awards on the calendar, these events will allow us to celebrate the unsung heroes of the pandemic and push the industry to even greater heights as it bounces back to its former glory.
We can't wait to see what happens next.
Get started
To learn more about pre-ordering solutions for your school, get in touch to arrange a free demonstration of Infinity+ Order.
Education
13-09-2021
When presented with a slice of pizza or a salad, most pupils will likely choose the pizza. For many students, the fast, greasy, and fried option will ultimately be more appealing.
When faced with this reality, combined with the ever-increasing accessibility of fast, takeaway foods from outlets such as Deliveroo and JustEat, schools and parents face increasing challenges to get pupils to make healthier eating choices in schools. At ami Education, we're looking at simple and practical ways to encourage healthy eating in schools and the impact on pupils.
Emphasise nutrition education
Many of us understand how the food we eat impacts our everyday life, including our concentration levels, mood, skin, hair, and even sleep. However, some pupils, especially those without an active interest in food and nutrition, risk not understanding the full extent to which the food they put in their bodies affects their life.
Schools, parents, and guardians can take an active role in educating pupils about nutrition and the impact that a healthy diet has on their ability to learn, as well as their life outside of the classroom.
Focusing on how food can make us feel and demonstrating how the choices we make regarding food directly affects the way we behave enables action-based learning which pupils can apply to their everyday life.
For example, demonstrating how switching from white pasta to wholewheat pasta can keep us fuller for longer and therefore reduce the risk of excess snacking and how simple changes can make a significant impact and encourages pupils to take an active role in their health.
Food labels and online resources
Nutrition and allergen information on food labels is mandatory. With Natasha's Law soon to come into effect, which will require all food businesses, including school caterers, to include accurate and in-depth ingredient lists on food labels, pupils must learn what this information means to them.
Nutrition information can help us to make informed food choices, and educating pupils on how to read and process food labels is crucial, especially if we want pupils to carry healthy eating habits into adulthood.
In the classroom, teachers can provide worksheets for pupils to fill in and compare food labels from different products. Food A Fact Of Life, managed by the British Nutrition Foundation, which provides free educational resources for nutrition education, suggests providing pupils with clean packaging from a range of standard and healthy food options.
The pupils can read and compare food labels and discuss the findings with their classmates, such as the first ingredient listed in each product, compare the sugar and fat contents, and why some products are more likely to contain higher amounts of sugars than others.
Online resources are not only available to schools but also to parents and guardians. Websites such as Change4Life, launched in 2009 as part of a national goal set out in the government's Healthy Weight, Healthy Lives initiative, is designed to ensure parents and guardians have the essential support and tools they need to make healthier choices for their family.
Change4Life provides fun activities, recipes, and a range of food facts to help educate families on nutrition and provide a fun and interactive way for children to learn about a healthy lifestyle. Visit the Change4Life website to access these resources.
School dinners vs packed lunches
Whilst school catering teams strive to provide nutritious and tasty lunches to help power pupils through the day, the prevalence of packed lunches is a challenge for schools aiming to meet strict nutritional standards.
In UK schools, there is currently no government guidance on packed school lunches. Whilst individual schools in England can decide their policy on food brought in from home, compared with hot school meals required to meet strict nutritional standards, packed lunches face fewer restrictions and increase the likelihood of unhealthy food brought in.
Research conducted by the Children's Food Trust in 2013 compared hot school meals against packed lunches following new compulsory school food standards. The research found that school meals are now consistently more nutritious than packed lunches, giving children who eat them a better foundation for good health.
For pupils of all ages, opting for hot school lunches where possible ensure their lunch choices will contain:
High-quality meat, poultry or oily fish
Fruit and vegetables
Bread, other cereals and potatoes
Parents and pupils can also rest assured that restrictions for hot school meals apply to:
Drinks with added sugar, crisps, chocolate, or sweets
Limits of no more than two portions of deep-fried, battered, or breaded food a week
Offer a familiar ordering experience for pupils
Technology plays a significant part in our everyday lives, especially for secondary school students. With easily accessible food delivery apps like Uber Eats and Deliveroo on every mobile phone, providing a solution that competes with these out-of-the-gate spending options and encouraging pupils back in the dining hall has never been easier.
Technology like ami's Infinity+ Order app breaks the confines of the school dining hall and enables pupils to pre-order their school meals directly from their mobile phone, anytime, anywhere. Infinity+ Order offers secondary school pupils a familiar food ordering method whilst providing a host of other benefits to pupils and school staff, including:
Reduced lunch queues - pupils pre-order their meals ready to collect at lunchtime
Pupils can view their live cashless balance and previous transaction history anytime, anywhere
Helps reduce food wastage by informing school catering teams of what to prepare in advance
Reporting suite assists with stock control and trend predictions
From ground to fork
An increasing number of UK schools are now dedicating school ground spaces to growing fresh fruit and vegetables to serve in the school dining hall.
This new teaching method encourages pupils to make healthy eating choices in school by involving them in where their food comes from and teaching about food production outside of the classroom and the overall process from ground to fork.
For establishments with ground space to spare, providing areas for pupils to grow fresh fruits and vegetables teaches them to take an active interest in the food they eat.
Teaching pupils the value of growing their food encourages students to opt for lunch choices they grew and provides freshly grown, organic foods that appeal to students.
One UK school pioneering the way in growing and rearing its own produce is Charlton Manor Primary School, based in South-East London. Its pupils grow figs, oranges, tomatoes, grapes, and kiwis. There are also chickens and three beehives on-site, whilst the school has a campaign team made up of year 5 and 6 pupils to raise awareness about healthy diets.
"Charlton is a brilliant example of a school bringing together gardening and healthy eating. With vision and a bit of dedication, any school can get growing." Chris Collins, Head of Organic Horticulture for Garden Organic.
Get started
Encouraging students to make healthy choices in school can often seem like an uphill battle. With these simple tips and a wealth of online resources available for schools and parents, we can all get involved with inspiring the next generation to take control over their health, both inside and outside of the classroom.
Interested in learning more about Infinity+ Order? Get in touch to learn more about how pre-ordering can benefit your school.