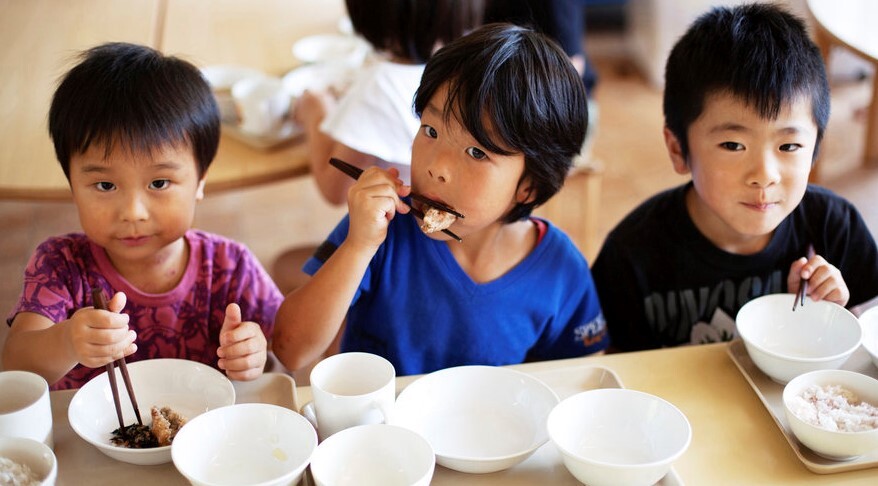 What school lunches look like around the world
18-08-2020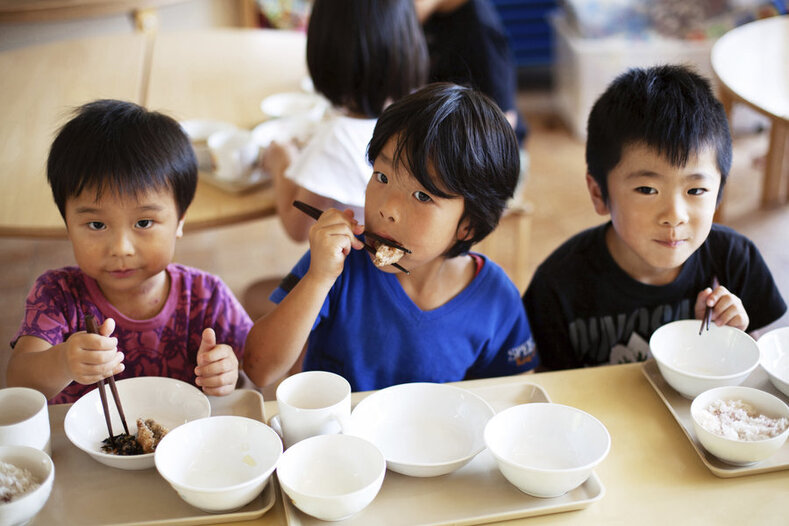 School lunch options differ drastically by country. From four-course meals consisting of roast beef, tabbouleh and apple tart in France to spaghetti with seafood sauce and fish fillet au gratin in Italy, each nation offers unique meal choices for school pupils.
Children worldwide can access various foods to tuck into at lunchtime. At ami Education, we're looking at what school lunches look like worldwide and how these differ by nutrition and variety.
United Kingdom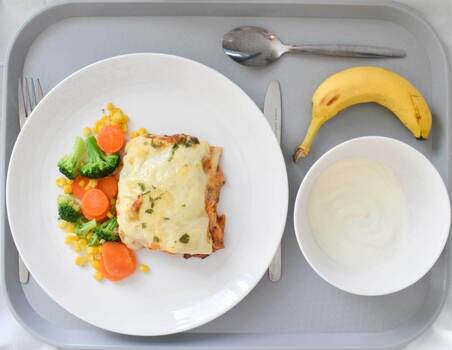 (Teaching Abroad)
Starting with the home country of AMI's headquarters, UK's school canteens have seen drastic changes to the food provided over the years, with a dramatic shift toward more nutritional food in recent years, thanks to Jamie Oliver's Feed Me Better campaign in the noughties. Oliver's campaign increased the standards of school meals and reduced saturated fat, sugar and salt in the food served to children.
Current UK lunch options are far more varied, with increased options for different dietary preferences. Research by the Children's Food Trust shows that school meals in the UK are consistently more nutritious than packed lunches, providing children with a better foundation for good health.
Typical hot school lunches include vegetarian lasagne, pasta bake, fresh salads, jam roly-poly, and more; healthy options with some old classics added.
France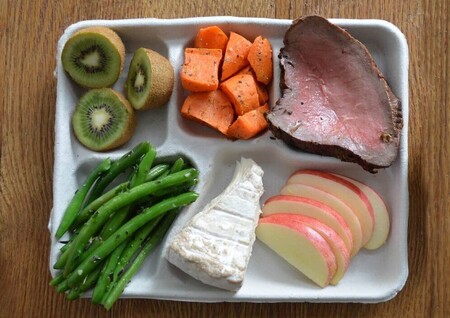 (Sweetgreen)
Known for its culinary delights, France offers its pupils slightly more decadent options, including brie, steak, and apple tart, to name a few, whilst adhering to strict nutritional regulations concerning portion sizes, nutritional composition, and cooking methods.
For example, starters containing more than 15% fat can be served no more than 4 out of 20 days, which means that salads, grilled chicken with grains and even roast guinea fowl make regular appearances on French school menus.
Italy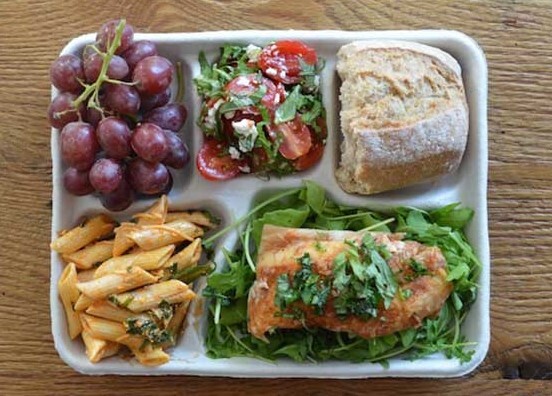 (Sweetgreen)
As a nation with a healthier and perhaps more inclusive attitude toward food, it is no surprise that Italians focus on setting up children for healthy eating habits in adult life, and school lunches are the perfect way to promote healthy eating practices. Guidelines state that Italian school lunches must include a starchy dish such as rice or pasta, a main course such as meat, fish, cheese, two or more vegetable side dishes, and plenty of fruit.
Besides, Italian law is stricter regarding unhealthy food on school menus and forbids cafeterias from serving deep-fried food such as chips and fried chicken. Therefore, popular lunch items include minestrone, mushroom risotto, and the occasional scoop of gelato.
Greece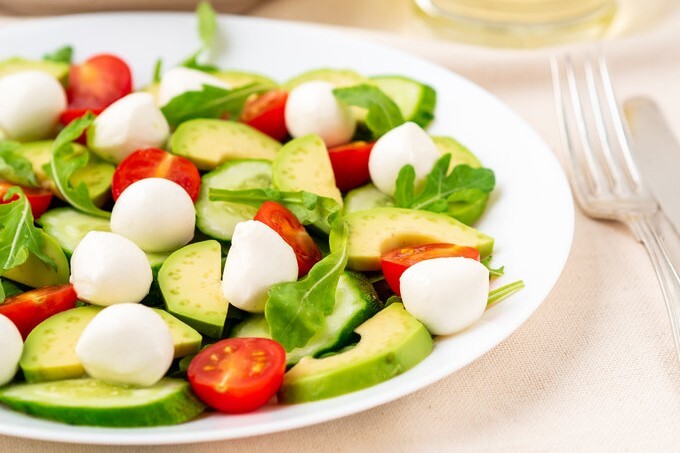 Unlike the other countries in this list, lunch is considered the main meal of the day in Greece, which means pupils often eat lunch at home or bring a packed lunch to school, and therefore, many schools don't offer subsidised school lunches. However, schools that serve lunch offer options including baked chicken with orzo, cucumber and tomato salad, stuffed vine leaves and yoghurt with fruit for dessert.
Sweden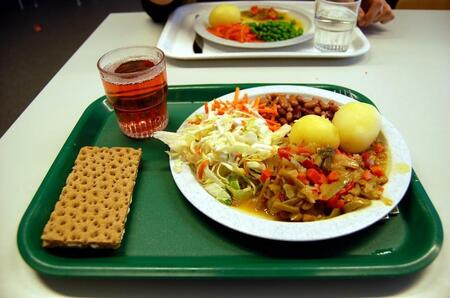 (Casey Lehman)
Research shows that receiving free or reduced-price school lunches reduce food insecurity, obesity rates, and poor health. What sets Sweden apart from other countries is that since 1997, all children can access a free hot school lunch, which consists of a hot meal, salad buffet, bread and a drink, with vegetarian options available.
Swedish schools do not serve desserts and soft drinks. In recent years, they have removed options such as pizza and deep-fried food, focusing on healthy and sustainable meal options such as meat or vegetable stew with potatoes, pasta with sauce, and knäckebröd, Sweden's famous crispy bread.
Japan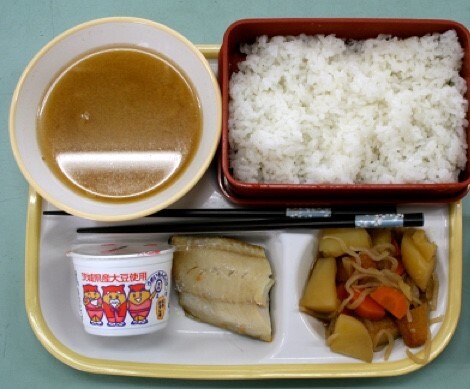 (The Japan Guy)
Japanese nurseries and middle schools offer pupils school lunches. They are served in the classroom, emphasising nutrition education, teaching pupils how to cook healthy food from scratch, and making students aware of the nutritional components of their food.
Japan has one of the lowest obesity rates globally, likely due to offering pupils food such as miso soup with pork, rice with grilled fish, milk, and dried fruit for dessert.
South Korea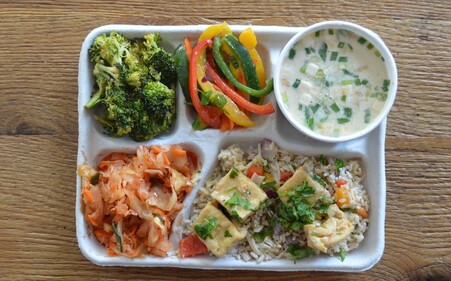 (Sweetgreen)
South Korea is another country known for its healthy school lunch offerings and emphasises health education. Since pupils are encouraged to partake in various extracurricular activities after school, they need healthy lunch options to sustain them into the evening. Popular dishes include fried rice with tofu, kimchi, fish soup and mixed green vegetables.
America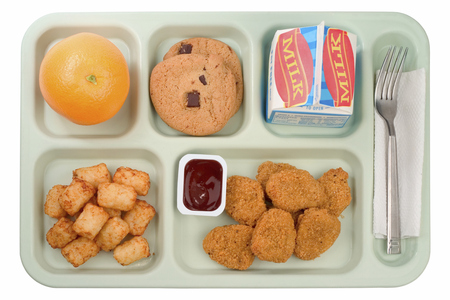 Lastly, America is famous for its plethora of junk food offerings and fast food outlets on every corner. In US schools, the National School Lunch Programme provides low-cost or free school lunches to 31 million students at more than 100,000 schools per day, and meals must meet the nutritional standards based on the Dietary Guidelines for Americans.
However, tight budgets and unhealthy school vendors have meant that lunches served in some US schools (but not all) are highly processed and lacking in fresh fruits and vegetables. These lunches often look like popcorn chicken with French fries, mashed potatoes, fruit cups, and chocolate chip cookies for dessert.
Resources for schools:

ami News
25-05-2023
The Schools & Academies Show is an exciting event that brings together education professionals, school leaders, and decision-makers across the UK. The show serves as a platform for showcasing innovative solutions, such as cashless catering, and sharing best practices in the education sector.


Amidst the buzz and enthusiasm, ami Education had the pleasure of exhibiting at the event alongside Tucasi, payment and administration software providers.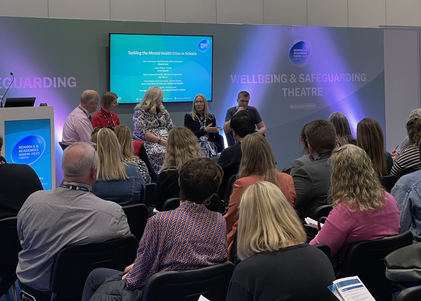 Infinity+ Cashless and Chip & Pin live demonstrations
At the Schools & Academies Show, ami Education proudly showcased the Infinity+ Cashless catering system, revolutionising cashless processes in UK and international schools.


The live demonstrations highlighted the seamless and efficient point-of-sale experience, impressing attendees. This smart system manages student accounts and processes orders at the point of sale effortlessly, providing a convenient and secure dining experience. Visitors learned about the extensive reporting suite, offering insights from free school meal usage to catering reports and discovered how to harness this data to streamline operations and reduce administrative tasks.


Furthermore, ami Education debuted their highly anticipated Chip & Pin technology, which received a positive response at the event. Popular amongst sixth forms and secondary schools, attendees experienced the contactless solution and appreciated the availability of multiple payment methods. Attendees saw first-hand how ami Education's Chip & Pin terminals optimise the dining experience and empower educational institutions to streamline operations and provide a seamless payment experience.
"Our POS software is evolving with features such as Chip & Pin and additional features. But the next big thing we've got to do now is go cloud-based."
- Tony Reeves, General Manager.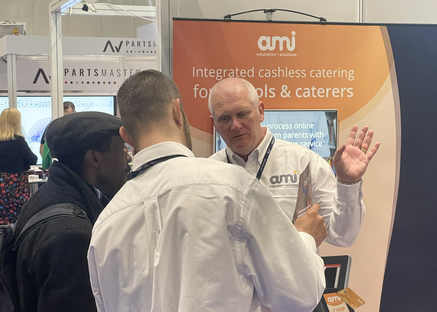 Infinity+ Order receives positive engagement with attendees
Alongside the Infinity+ Cashless & Chip & Pin demonstrations, ami Education was excited to showcase its cutting-edge Infinity+ Order pre-order school meal app at the Schools & Academies Show. The demonstrations highlighted how students could seamlessly check balances, browse menus, and conveniently pre-order their meals from their mobile phones.
This revolutionary app transforms how students order their meals, ensuring efficiency and convenience. With Infinity+ Order, pupils have easy access to a wide range of menu options, the ability to pre-order meals in advance, and the flexibility to customise their choices based on dietary requirements or allergies.
The Infinity+ Order app empowers staff to efficiently manage meal preparation and reduce food waste by accurately anticipating meal demand. This topic was very relevant at the show due to the current challenges schools and academies face. The app lets pupils control their dining experience, ensuring they receive their desired meals quickly and conveniently.

"Schools are starting to like the pre-order solution, as they can allow pupils to pre-order up to three weeks in advance. Pupils only have to go to the till point and collect their meal."
- Tony Reeves, General Manager.
ami Education's participation in the Schools & Academies Show at the London Excel was met with excitement and enthusiasm.


The Schools & Academies Show served as an excellent platform to showcase our solutions, and we are grateful for the opportunity to contribute to positive change in school catering. ami Education remains dedicated to driving innovation, fostering positive experiences, and propelling the education sector forward.


To gain further insights into the exciting world of ami Education,

watch our exclusive interview

with Tony Reeves, our General Manager. In the interview, Tony delves into groundbreaking innovations, transformative approaches, and the future of cashless solutions in education. This interview provides a deeper understanding of our commitment to advancing education institutions.

If you couldn't attend the event but still want a demonstration, don't worry! Book a demo with our team today to learn about implementing cashless catering, pre-ordering or Chip & Pin software in your school. Our team are here to provide all the information and support you need.
ami News
02-05-2023
We are delighted to announce that ami Education will be showcasing our Infinity+ cashless catering product suite at the upcoming Schools and Academies Show in Excel, London, on May 17th.
Explore Our Infinity+ Cashless Catering Product Suite
We are excited to join forces with school admin and online payment provider Tucasi at stand G16 to demonstrate our integrated cashless and online payment solutions for schools and academies.


During the event, we will showcase our Infinity + cashless catering product suite, including brand-new Chip & Pin payments and pre-order meal app, designed specifically for secondary school and sixth-form students. Attendees will benefit from a first-hand demonstration of our cashless software.



"We can't wait to team up with Tucasi to bring our integrated cashless solutions to the Schools and Academies Show. As one of the key events in the education calendar, the show will offer an excellent chance to provide real-time demonstrations of exciting new developments from ami Education and, importantly, connect with professionals and find out more about their school needs and discover how we can support their development plans."

-Tony Reeves, General Manager at ami Education.


Discover the Latest Cashless and Online Payment Solutions
The Schools and Academies Show is a great opportunity for schools and academies to discover the latest technology and products for the education sector. At ami Education, we are excited to showcase our unique product offering which combines our Infinity+ cashless system with a comprehensive reporting suite, pre-order and payment options, and fast speed of service, all fully integrated with Tucasi's SCOPAY online payment app.


Whether you want to streamline your cashless payments, improve your catering service, or simply want a faster, more efficient payment system, our solutions are tailored to meet the needs of schools and academies of all sizes.
Book Your Ticket
You can book your free event ticket for the Schools and Academies Show here. If you are attending the Schools and Academies Show, visit our team at stand G16 to learn more about our unique cashless and online payment solutions.


For those who cannot attend the show but would like to learn more about our cashless solutions, please book a demonstration with our team.