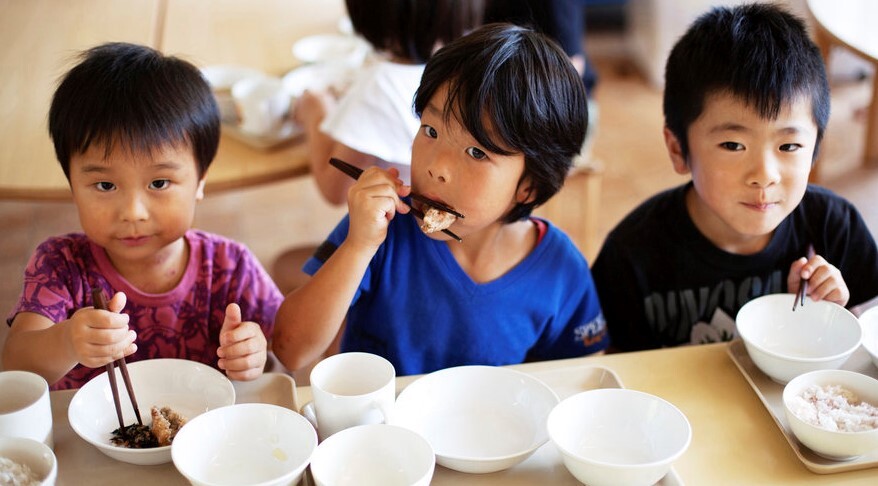 What school lunches look like around the world
18-08-2020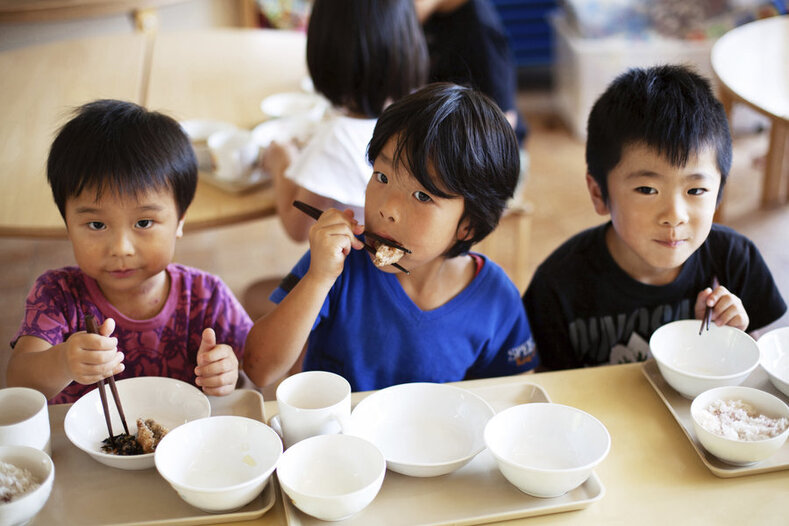 School lunch options differ drastically by country, from four-course meals consisting of roast beef, tabbouleh and apple tart in France to spaghetti with seafood sauce and fish fillet au gratin in Italy, each country offers its own unique meal choices for school pupils.
Children across the globe are offered a variety of foods to tuck into at lunchtime, and we're looking at what school lunches around the world look like and how these differ in terms of nutrition and variety.
United Kingdom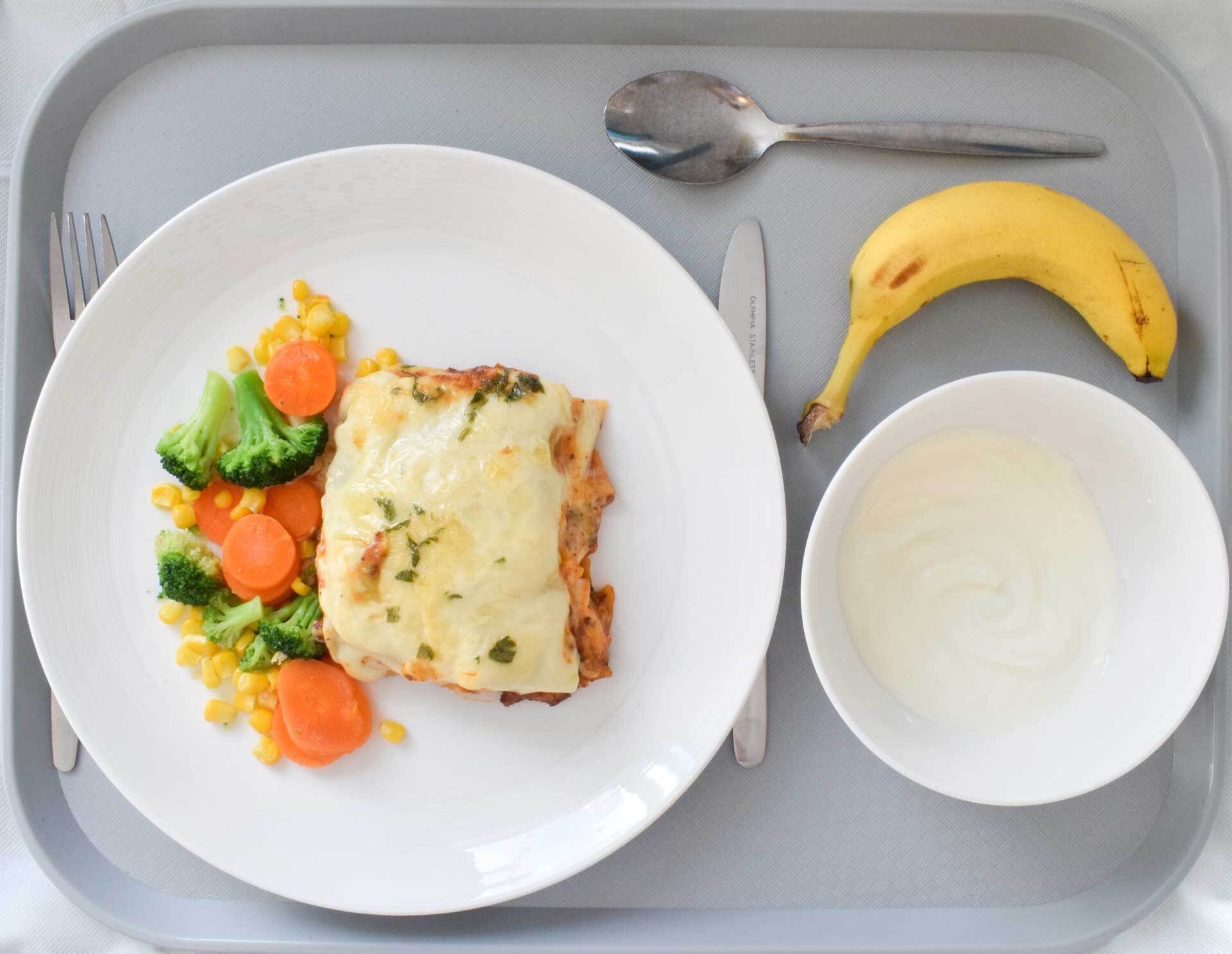 (Teaching Abroad)
Starting with the home country of AMI's headquarters, UK's school canteens have seen drastic changes to the food provided over the years, with a dramatic shift toward more nutritional food in recent years, thanks to Jamie Oliver's Feed Me Better campaign in the noughties. Oliver's campaign increased the standards of school meals and reduced saturated fat, sugar and salt present in the food served to children.
Today, lunch options in the UK are far more varied, with an increased number of options for different dietary preferences, and Research by the Children's Food Trust shows that school meals in the UK are now consistently more nutritious than packed lunches, providing children with a better foundation for good health.
Typical hot school lunches include vegetarian lasagne, pasta bake, fresh salads, jam roly-poly and more; fresh, healthy options with some old classics added in.
France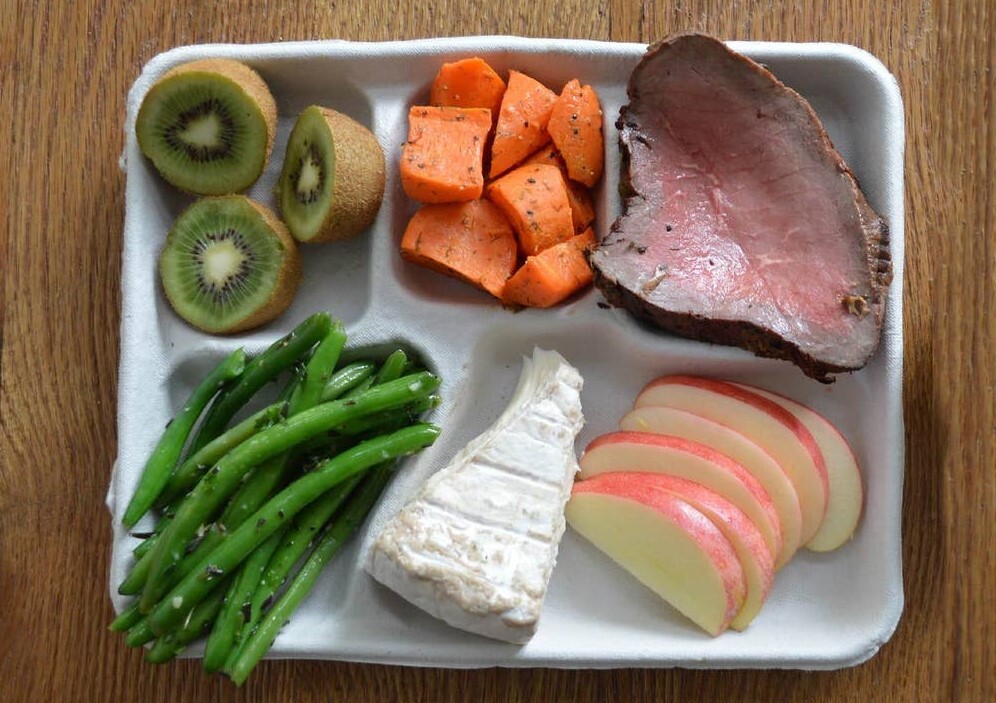 (Sweetgreen)
Known for its culinary delights, France offers its pupils slightly more decadent options, including brie, steak, and apple tart to name a few, whilst adhering to strict nutritional regulations concerning portion sizes, nutritional composition, and cooking methods.
For example, starters containing more than 15% fat can be served no more than 4 out of 20 days, which means that salads, grilled chicken with grains and even roast guinea fowl make regular appearances on French school menus.
Italy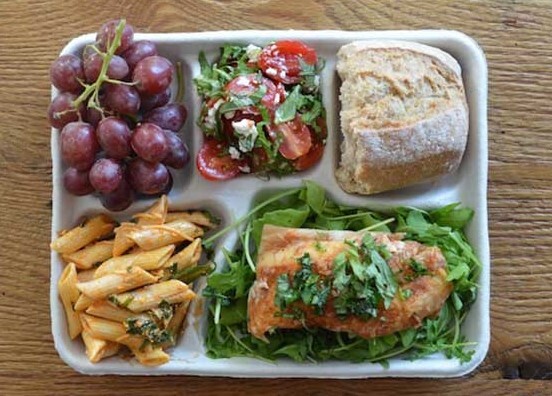 (Sweetgreen)
As a nation with a healthier, and perhaps more inclusive attitude toward food, it is no surprise that Italians focus on setting up children for healthy eating habits in adult life, and school lunches are the perfect way to promote healthy eating practices. Guidelines state that Italian school lunches must include a starchy dish such as rice or pasta, a main course such as meat, fish, cheese, two or more vegetable side dishes, and plenty of fruit.
Besides, Italian law is much stricter regarding unhealthy food on school menus and forbids cafeterias from serving deep-fried food such as chips and fried chicken. Therefore, popular lunch items include minestrone, mushroom risotto, and the occasional scoop of gelato.
Greece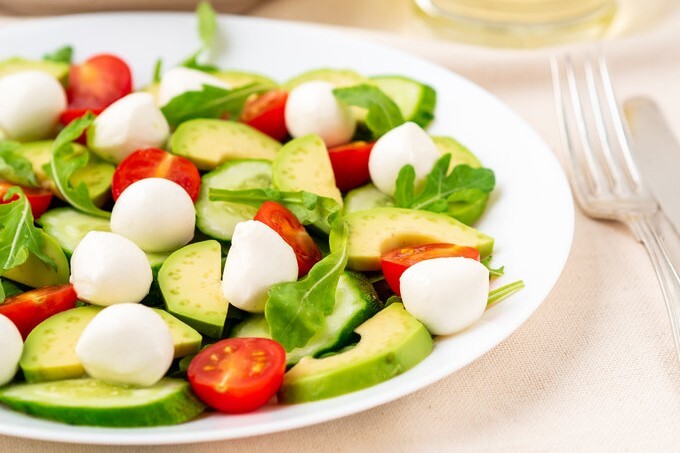 Unlike the other countries in this list, lunch is considered the main meal of the day in Greece, which means pupils often eat lunch at home or bring a packed lunch into school and therefore, many schools don't offer subsidized school lunches. However, schools that do serve lunch offer options such as baked chicken with orzo, cucumber and tomato salad, stuffed vine leaves and yoghurt with fruit for dessert.
Sweden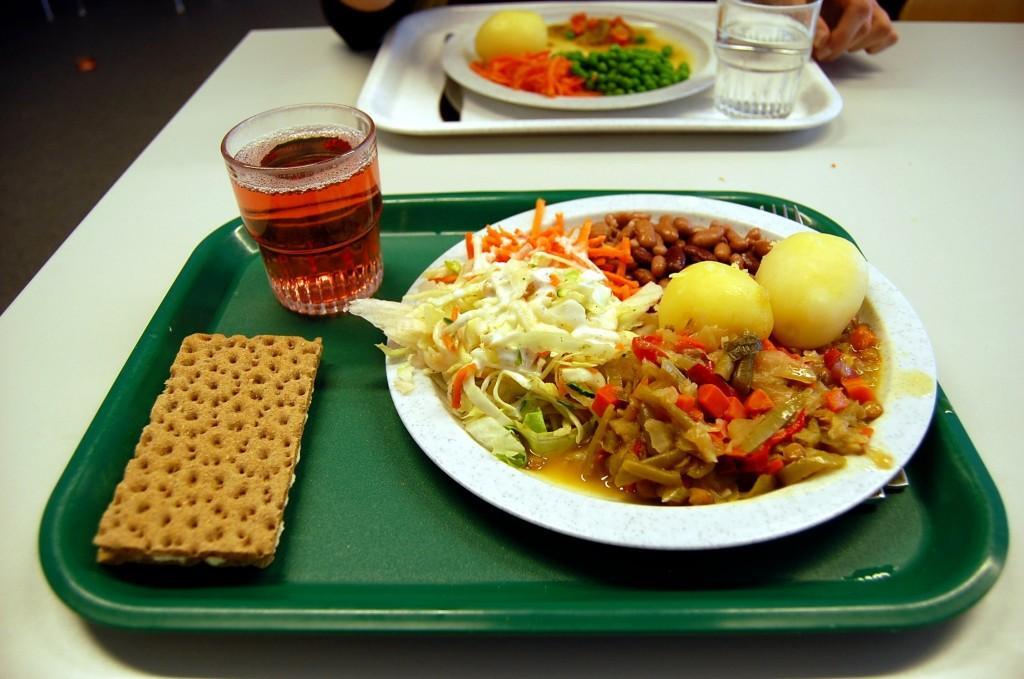 (Casey Lehman)
Research shows that receiving free or reduced-price school lunches reduce food insecurity, obesity rates, and poor health, and what sets Sweden apart from the other countries is the fact that since 1997, all children in the country have access to a free hot school lunch, which consists of a hot meal, salad buffet, bread and a drink, with vegetarians options available to all.
Desserts and soft drinks, however, are not served, and options such as pizza and deep-fried food have been removed in recent years, with a focus on healthy and sustainable meal options such as meat or vegetable stew with potatoes, pasta with sauce, and knäckebröd, Sweden's famous crispy bread.
Japan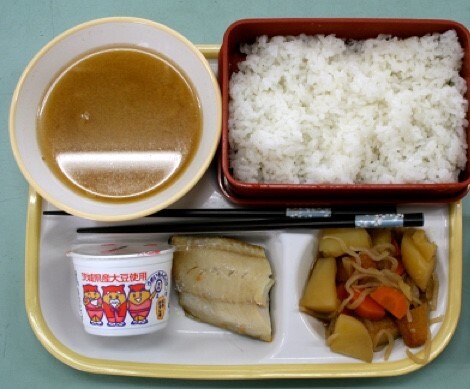 (The Japan Guy)
In Japan, school lunches are offered to nursery and middle school children and are served in the classroom, with an emphasis on nutrition education and teaching pupils how to cook healthy food from scratch and making students aware of the nutritional components of the food they're eating.
Unsurprisingly, Japan has one of the lowest obesity rates in the world, which is likely a result of offering pupils food such as miso soup with pork, rice with grilled fish, milk, and dried fruit for dessert.
South Korea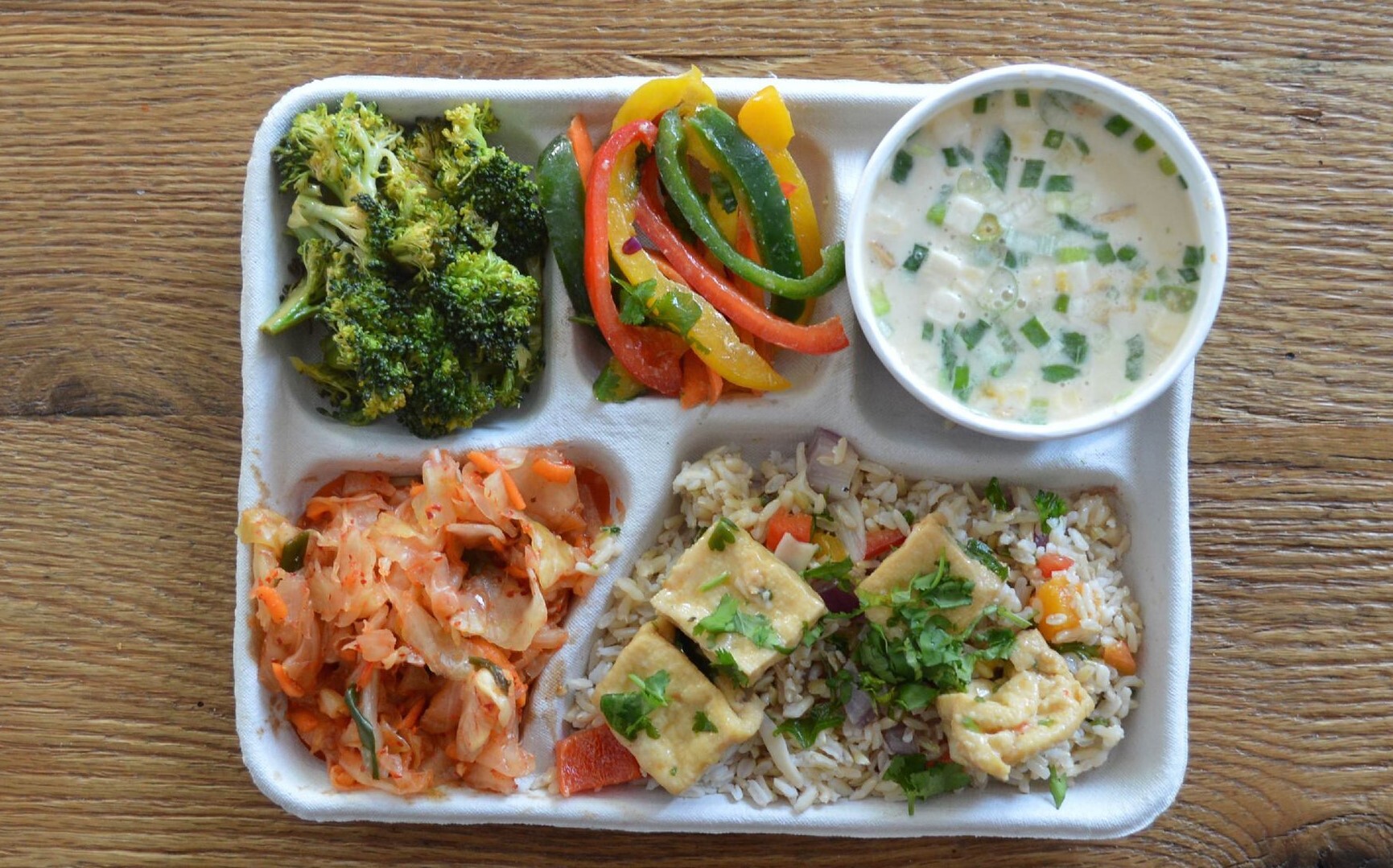 (Sweetgreen)
South Korea is another country known for its healthy school lunch offerings and emphasis on health education. Since pupils are encouraged to partake in various extracurricular activities after school, pupils need to be served healthy lunch options that will sustain them into the evening. Popular dishes include fried rice with tofu, kimchi, fish soup and mixed green vegetables.
America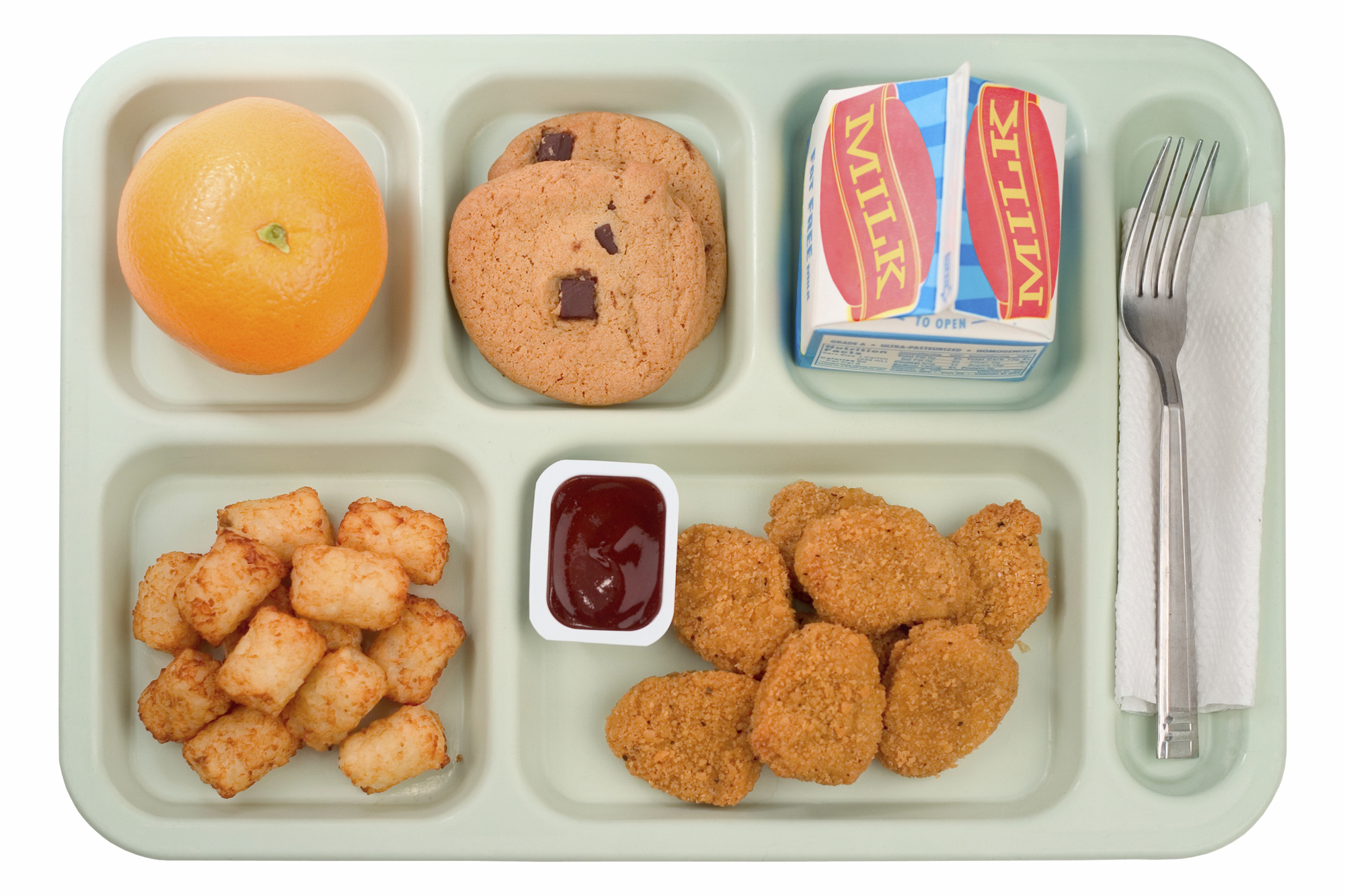 Last but certainly not least, America is a country famous for its plethora of junk food offerings and fast food outlets on every corner. In US schools, the National School Lunch Programme provides low-cost or free school lunches to 31 million students at more than 100,000 schools per day, and meals must meet the nutritional standards based on the Dietary Guidelines for Americans.
However, tight budgets and unhealthy school vendors have meant that lunches served in some US schools (but not all) are highly processed and lacking in fresh fruits and vegetables. These lunches often look like popcorn chicken with French fries, mashed potatoes, and for dessert, fruit cups and chocolate chip cookies.
Resources for schools:
Education
10-06-2021
The role of schools in forming lifelong healthy eating habits cannot be underestimated. By providing effective nutrition education alongside healthy school meals, schools can equip pupils with the tools they need to make healthier choices both in adolescence and in later life.
As this week marks the British Nutrition Foundation's Healthy Eating Week, which focuses on 'finding your healthier you' journey, we have compiled 7 practical steps to improving nutrition in schools and encouraging positive long-term eating habits.
What are the government food standards and regulations for schools?
According to gov.uk, food served in schools and academies in England must meet the School Food Standards so that children have healthy, balanced diets.
Meals must provide high-quality meat, poultry or oily fish, fruit and vegetables, bread, and other cereals and potatoes. There cannot be drinks with added sugar and crisps, chocolate or sweets in school meals or vending machines, alongside a limit of no more than two portions of deep-fried, battered, or breaded food a week.
Are schools delivering adequate nutrition to staff and pupils?
Whilst the School Food Standards are in place to ensure schools encourage pupils to develop healthy food choices, some schools struggle to get the correct nutrition and balanced diet to not only their students but to their staff body, and for various reasons.
There are various reasons for this struggle, and one most evident is the lack of efficient management in their school systems.
One of the biggest offenders of an unhealthy diet in pupils is the day-to-day slog of mealtime queuing in schools. Long wait times for school lunches combined with a short amount of time to eat increases the likelihood of pupils making lunch choices based on convenience and availability.
Therefore, mealtime queuing can be one of the main contributors to unhealthy food choices in schools, leading to malnutrition, reduced productivity, and childhood obesity.
Out-of-gate spending
As pupils turn to alternative methods to queueing for school lunches, out-of-gate spending increases further. According to Q Minder, a secondary school in London found that its pupils were rejecting food in a school canteen and instead favoured the option to leave school grounds and purchase their lunches, rather than queue for the school meals provided.
This kind of out-of-gate spending can mean students are consuming unhealthy foods for lunch, which the school cannot have complete control over, increasing the risk of childhood weight gain and poor nutrition in children.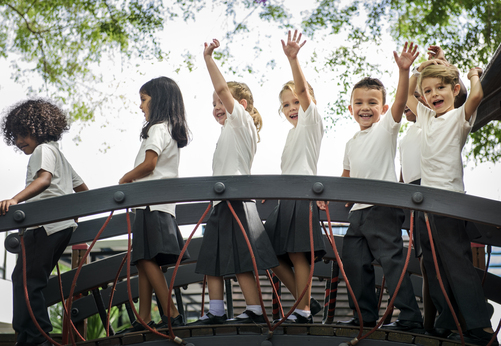 Doctor Dame Sally Davies warns obesity poses such a threat to the country that we should treat it as a national risk alongside terrorism, noted in a recent interview for The Telegraph. This statement was accompanied by a survey which found that obesity prevalence was 13.9% among 2- to 5-year-olds, 18.4% among 6- to 11-year-olds, and 20.6% among 12- to 19-year-olds.
How can schools teach children about food nutrition and a healthy diet?
According to the school blog KSL, there are seven helpful pointers to assist schools with their approach to food with pupils in a healthy and educational way. These include:
1. Be mindful of language - avoid using 'bad versus good' language surrounding food choices, which teaches kids to categorise food types based on morality can lead to shame and guilt when indulging in the occasional treat.
2. Teach that food is fuel for the body - encourage children to associate nutritious foods with gaining energy to do all the things they love.
3. Encourage trying new foods - use taste testing, introduce variety and teach pupils about the exciting foods on offer in different countries.
4. Teach the principle of variety - provide education on a balanced meal, and link this back to the enjoyment of food and how nutritious food can also be tasty.
5. Back to nature - connect kids to gardening, agriculture and teach them about where foods come from with 'grow your own' activities in lessons.
6. Teach the importance of inclusivity - reinforce the idea that all foods can be included, in moderation, in a balanced diet. Avoid discussing eliminating food groups.
7. Teach kids to respect biological diversity - discuss messages of size diversity in the context of a lesson on nutrition.
The link between cashless operations and pupil diets
Cashless catering systems, such as AMI's Infinity + software, offers complete flexibility and works around the requirements of each school. During school mealtimes, cashless systems reduce queues by using quicker identification methods and pre-order payments. These cashless methods ensure pupils spend less time queuing and have more time to eat a healthy school lunch.
The pre-order aspect of this software minimises food wastage whilst providing detailed allergy and dietary requirement information. The app also enables schools to remove any potential discrimination of students by offering Free School Meals (FSM) anonymity.
A LACA survey revealed that 4.9% of pupils entitled to a free school meal do not take up their entitlement, possibly due to parents not wanting their children to face potential embarrassment and discrimination.
A cashless system also promotes healthy eating in schools as it reduces and controls the level of out-of-the-gate spending on unhealthy meals and snacks. Pre-order software, such as the Infinity+ Order pre-order app, mirrors modern food ordering apps such as Deliveroo, which encourages pupils to control their food choices and guarantees they can enjoy their favourite lunch every day.
Healthier lunch options that meet nutritional requirements is one of the most effective ways to tackle the childhood obesity crisis, leading to a better learning environment and reducing food insecurity by establishing a lifetime of healthy habits in students.
Furthermore, AMI's Infinity + cashless catering and ID management software enables parents to take an active role in their children's daily school food consumption, despite them not being present at school throughout the day.
When using the Infinity+ Order pre-order app, parents can sit with their children and help them make educated and balanced food choices, ensuring their child is getting a healthy and nutritious meal during school hours. The cashless catering options of AMI Education means parents can rest assured the money spent on school meals is used to make healthy food choices backed by a comprehensive education on nutrition in schools.
Are you looking to make your school cashless?
Get in touch with our team to see how ami's cashless solutions can benefit your school.
31-05-2021
Pre-order school meals on-the-go
We are delighted to launch our pre-order app, Infinity+ Order, the contactless app that enables pupils to pre-order their school meals in advance directly from their phones.
The simple pre-ordering solution is our latest innovation to join our Infinity+ range of cashless, identity management and registration software for schools and colleges around the world.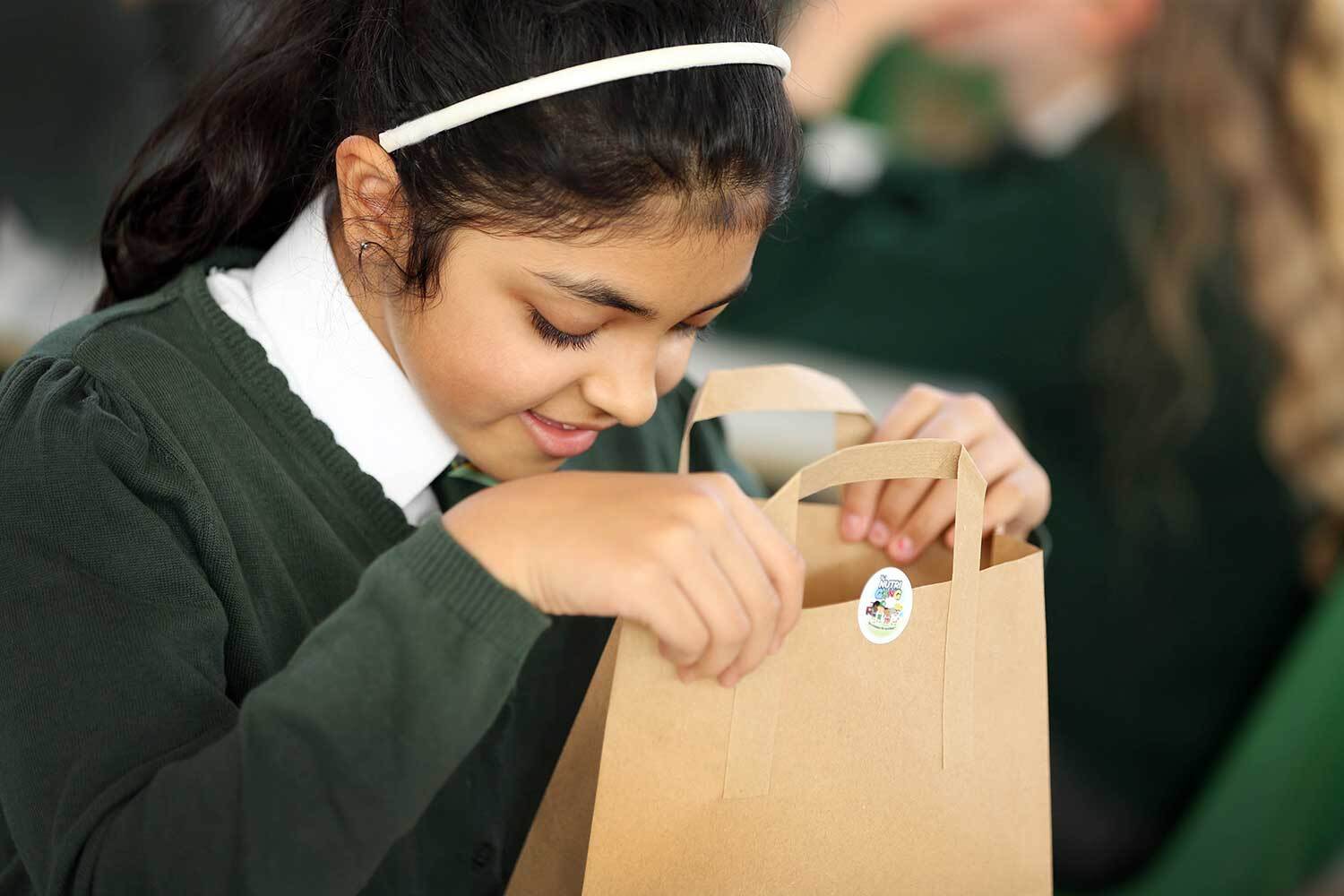 Contactless meal ordering
To facilitate a contactless lunchtime for pupils, the Infinity+ Order app is linked with Infinity+ cashless software to ensure a simple payment and service process.
When pupils order their school meals via the app, the payment is automatically deducted from their cashless account. This function offers a fully contactless lunch service, and schools are encouraged to control traffic flow with designated pre-order pick-up points.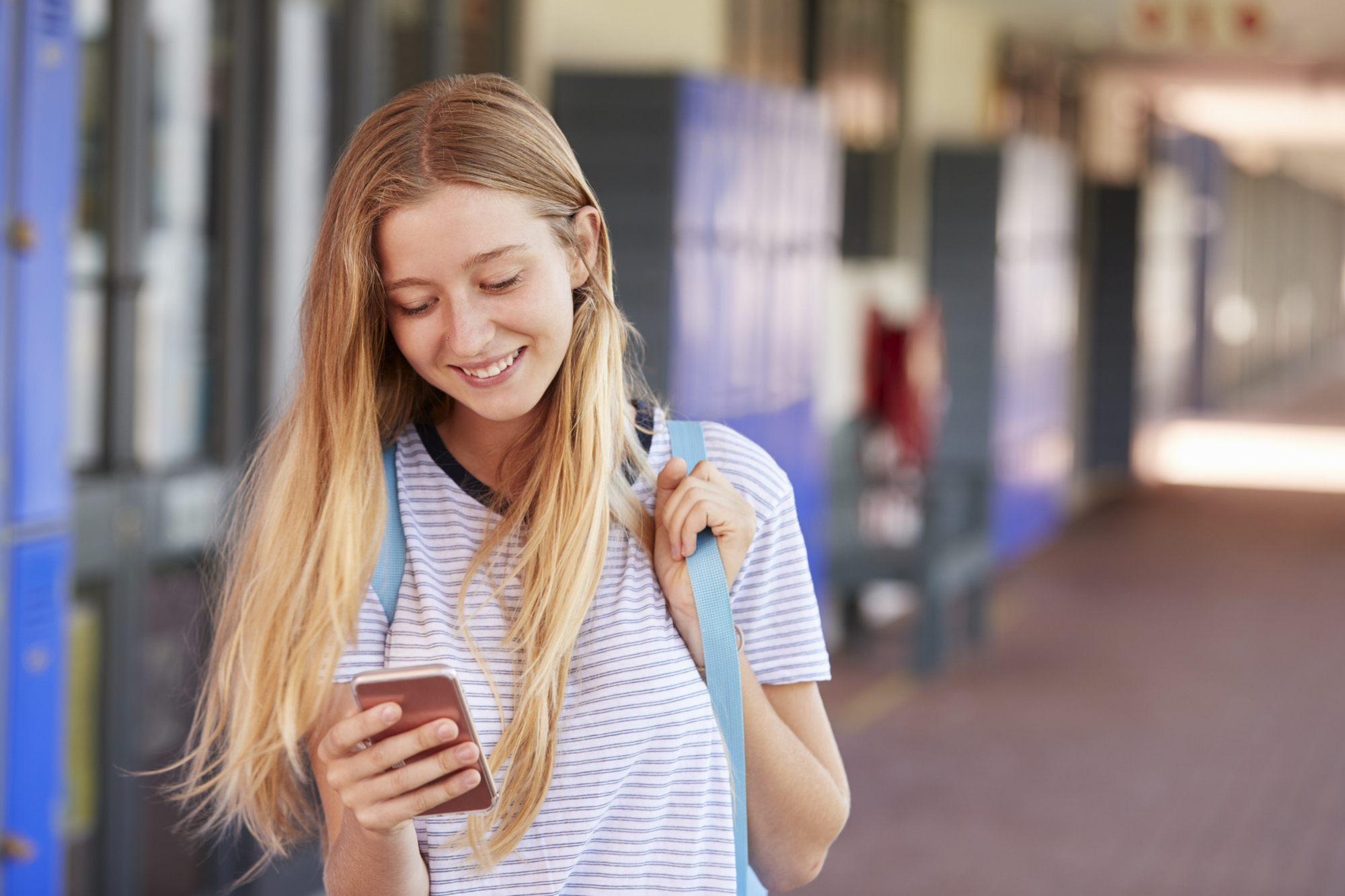 Head of Operations at ami Education, Tony Reeves had this to say:
"When COVID-19 forced schools around the world to close, we knew that it was vital to ensure that there was a safe solution in place for pupils to pre-order and collect their lunch when schools reopen. We're excited to offer schools a simple way to do this with the Infinity+ Order app, which allows pupils to order, pay and collect their lunches with just a few clicks."
Key features of the pre-order app
With retailers adapting to the COVID-19 crisis by switching to contactless order methods, many schools have implemented similar solutions, with ami's Infinity+ Order pre-order app offering schools a way to mimic out-of-the-gate spending. Infinity+ Order is designed to improve efficiencies for school catering teams by notifying staff in advance of meals ordered to allow catering teams to prepare food accordingly and reduce food wastage. Key benefits of Infinity+ Order include:
Removes the need for cash in the dining hall
Completely contactless lunch service
Pupils can check their live cashless balance anywhere and anytime
Software is linked to Infinity+ cashless system for a seamlessly integrated pre-order system
Pre-order school meals in advance, for the date of their choice
School catering teams are notified of meals ordered in advance and can prepare quantities of food accordingly, reducing food wastage
Pupils and parents can view current and previous orders
Following the app launch, a selection of UK schools implemented Infinity+ Order as part of their cashless catering solutions. When reviewing the app, one parent said:
"The app is amazing. My daughter downloaded it and now pre-orders almost every day."
- Secondary school parent, Preston
Interested to learn more about Infinity+ Order?

Speak with our friendly team at ami Education. Get in touch to discuss the right software solutions for your education establishment.